9 Anime Like Sket Dance [Recommendations]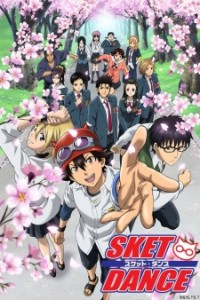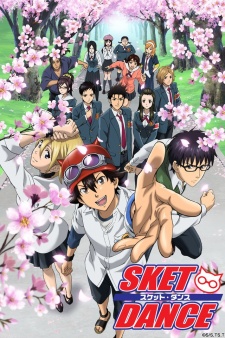 Here are my favorite picks for anime like SKET Dance. Keep in mind the list is in no particular order. Enjoy the recommendations!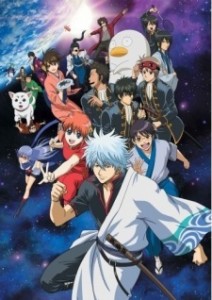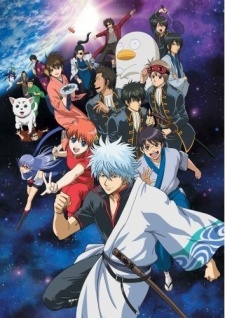 The Amanto, aliens from outer space, have invaded Earth and taken over feudal Japan. As a result, a prohibition on swords has been established, and the samurai of Japan are treated with disregard as a consequence.
However one man, Gintoki Sakata, still possesses the heart of the samurai, although from his love of sweets and work as a yorozuya, one might not expect it. Accompanying him in his jack-of-all-trades line of work are Shinpachi Shimura, a boy with glasses and a strong heart, Kagura with her umbrella and seemingly bottomless stomach, as well as Sadaharu, their oversized pet dog. Of course, these odd jobs are not always simple, as they frequently have run-ins with the police, ragtag rebels, and assassins, oftentimes leading to humorous but unfortunate consequences.
Who said life as an errand boy was easy? [Written by MAL Rewrite]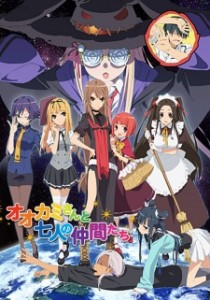 Ookami Ryouko is a spunky and, by some accounts, rather manly high school girl. She is tall, speaks in a traditionally masculine way and is very proficient in fighting. Ookami-san's best friend is the small and high-pitched voiced Akai Ringo. Incidentally, the two are rather flat-chested, a fact the Narrator (voiced by Arai "Kuroko" Satomi of Railgun fame) is all too eager to point out.
Ookami and Ringo are members of the Otogi Bank, a club in Otogi High School that assists students with their problems in return for their assistance on a different problem at a later date; thus the Otogi Bank is effectively a loan institute for problems where you can take out a loan for a solved problem but you have to repay it sooner or later.
The Otogi Bank is able to solve any problem and will go to any lengths to do so, often leading the members to danger or mayhem. Since most of the members of the club are female, another male is needed for the more dangerous assignments. Thus, the scopophobic (the fear of being looked at) Morino Ryoushi is inducted as a member, right after he confesses his love for Ookami. (Source: MyAnimeList)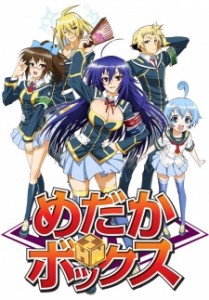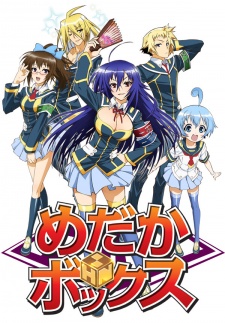 Medaka Kurokami is, in the truest sense of the word, perfect. Beautiful, intelligent, and athletic, Medaka's dream is to make others happy. So when she runs for Student Council President of the prestigious Hakoniwa Academy, winning the election with 98% of the votes is only to be expected.
The very first thing the boisterous new president does is set up the "Medaka Box," a suggestion box allowing students to submit any kind of request for assistance. Together with the cynical Zenkichi Hitoyoshi, her childhood friend who has been strong-armed into helping, Medaka fulfills these requests at a ridiculous rate. For every job completed, she adds flowers to the student council room, with the aim of filling the entire school. However, the two are about to find out that helping others may be a lot harder than they think as they begin to uncover a devastating plan centering on the academy and even Medaka herself! [Written by MAL Rewrite]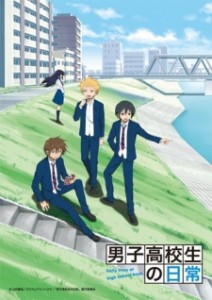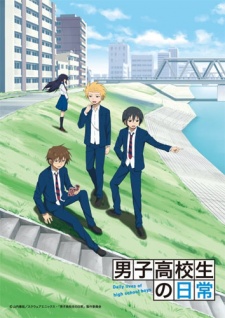 Danshi Koukousei no Nichijou chronicles the daily lives of Tadakuni, Hidenori, and Yoshitake; students at Sanada North High School, an all-boys academy. While their lives are rather run-of-the-mill, their overactive imaginations ensure that it is anything but boring!
The boys will have arguments ranging from the effectiveness of wearing skirts (do you really need to shave your legs?) to the best way of getting a girlfriend (just grab her by the hand and run!). Nothing they discuss or do is immune from their out of control antics. Even something as simple as sitting by a riverbank at sunset can turn into a melodramatic moment befitting the best soap opera in Danshi Koukousei no Nichijou! (Source: MyAnimeList)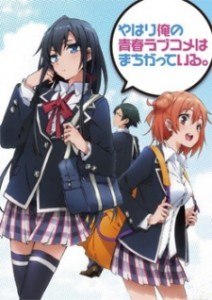 Hachiman Hikigaya is an apathetic high school student with narcissistic and semi-nihilistic tendencies. He firmly believes that joyful youth is nothing but a farce, and everyone who says otherwise is just lying to themselves.
In a novel punishment for writing an essay mocking modern social relationships, Hachiman's teacher forces him to join the Volunteer Service Club, a club that aims to extend a helping hand to any student who seeks their support in achieving their goals. With the only other club member being the beautiful ice queen Yukino Yukinoshita, Hachiman finds himself on the front line of other people's problems—a place he never dreamed he would be. As Hachiman and Yukino use their wits to solve many students' problems, will Hachiman's rotten view of society prove to be a hindrance or a tool he can use to his advantage? [Written by MAL Rewrite]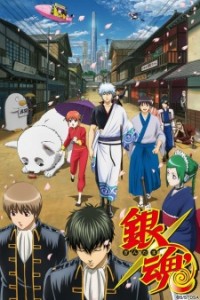 Sakata Gintoki, Kagura, and Shinpachi Shimura continue to scrape a living as freelance jack-of-all-trades at Edo while amidst the several odd humans and aliens that inhabit the peculiar metropolis. (Source: ANN)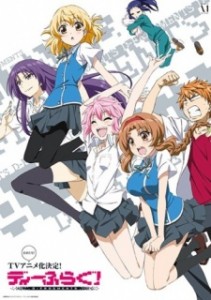 Kazama Kenji likes to believe he is something of a delinquent. Moreover, others seem to like to agree that he is. Of course, Kenji's gang finds their way to a group of four not-so-normal girls—Chitose, Sakura, Minami and Roka—and all at once, whatever reputation he may have is nothing compared to the outrageous behavior of the girls. Shanghaied into joining their club, what will happen to his everyday life from that point on? (Source: MU)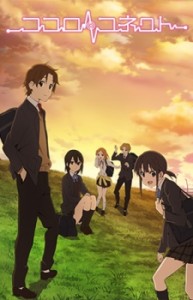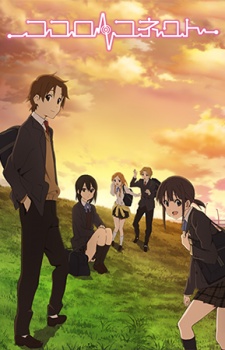 Kokoro Connect is about the not-so-ordinary lives of the members of the Cultural Research Club of Yamaboshi High School. Seemingly without reason and without warning, the five club members suddenly find themselves randomly switching bodies with each other. Taichi Yaegashi, Iori Nagase, Himeko Inaba, Yui Kiriyama, and Yoshifumi Aoki―it's utter chaos, especially during times when they find themselves in the bodies of the opposite sex.
Secrets and worries that each of them have hidden away are brought to the surface, and it's unclear whether they will bring the group closer, or drive them apart. And in the center of these supernatural events is the mysterious Heartseed. (Source: MyAnimeList)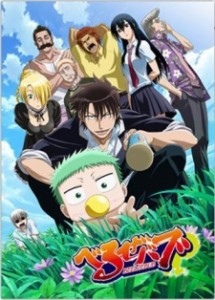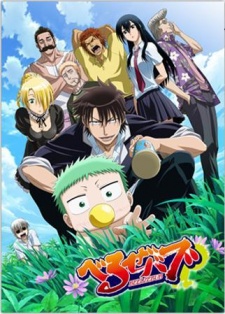 The story follows the "strongest juvenile delinquent," Tatsumi Oga, a first year at Ishiyama High, the school for delinquents. One day while sleeping next to a river, he sees a man floating down it. Tatsumi pulls him to shore, and the man splits in half revealing a baby boy. This boy is the son of the demon king, and Tatsumi has been chosen as the one to raise it with the baby's demon maid, Hilda. The story follows his life with the child at the delinquent school. (Source: Wikipedia, edited)
References: MyAnimeList,Wiki, ANN