7 Anime Like So, I Can't Play H! [Dakara Boku wa, H ga Dekinai.]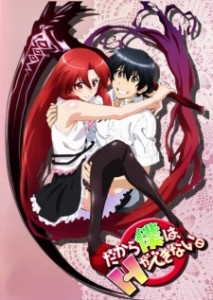 Here are my favorite picks for anime like Dakara Boku wa, H ga Dekinai.. Keep in my the list is in no particular order. Enjoy the recommendations!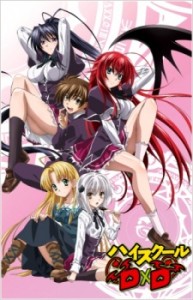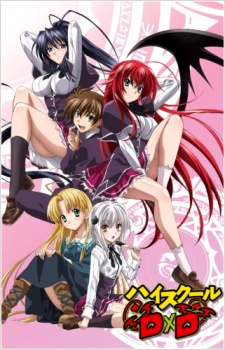 The world of High School DxD is filled with devils, fallen angels and exorcists, all blending in with the normal human population. Hidden underneath the average tasks of everyday folk are conflicts and battles resolved by each of these different factions.
Meanwhile, we have Issei Hyoudou – your typical "curious" high school student. His perverted dream is to create his own steamy harem. However, with a stroke of bad luck, Issei's first date turns out to be with a beautiful fallen angel that ends up brutally attacking and killing the poor boy. Talk about a bad date, huh? Luckily though, he is later brought back to life and turned into a devil by Rias Gremory, a devil who now becomes Issei's master. Now, Issei, along with Rias and other fellow devils, must try to make it in the world of devils and angels. Issei fights to become one of the strongest supernatural beings in the world, in hopes of someday making his perverted high school dream come true.
High School DxD is a hilarious harem anime, featuring a variety of supernatural creatures, as well as tons and tons of beautiful ladies! Keeping in mind that, in this series, there is no clear good or evil, who will you root for – angels or devils?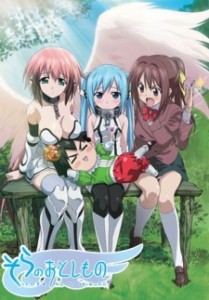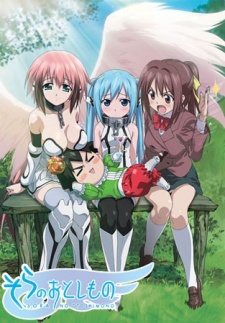 Sakurai Tomoki has been having the same strange dream since he was a child and would wake up in tears. Sugata, an upperclassman at his school, believes the dream to be of the new continent. Later that night, while waiting under the cherry trees for Sugata and his childhood friend, an angel called Ikaros comes flying down and his peaceful life changes from then on.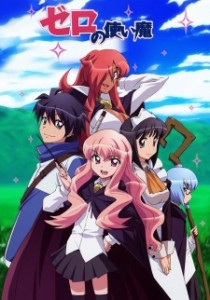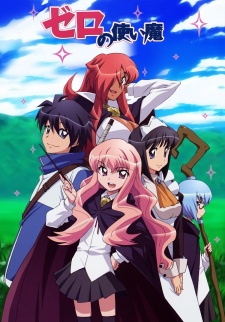 Louise is a magician at the Tristein Academy, dubbed with the nickname "Zero Louise" due to her inability to effectively use her magic properly, resulting in zero successes. An upcoming test at her academy requires her to summon a familiar, a servant and partner to support her as a magician. Despite desiring a familiar that would be superior to her constantly mocking classmates, Louise ends up summoning Hiraga Saito, your average Japanese boy. Even with Louise and Saito both unwilling to accept each other, they have no choice. Louise cannot attempt another summoning and Saito cannot return to Japan, and so their life together begins. Based on the novel by Noboru Yamaguchi.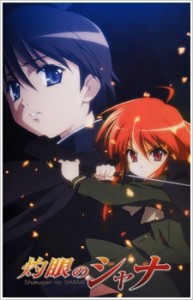 The world has become a slaughtering ground for the Crimson Denizens, mysterious beings from a parallel universe who thrive on the life energy of humans. These merciless murderers only leave behind scant remainders of souls called "Torches," which are mere residues that will eventually be destroyed, along with the very fact of the victims' existence from the minds of the living. In an ambitious endeavor to put an end to this invisible, hungry massacre, warriors called Flame Hazes relentlessly fight these monsters.
One fateful day, Yuuji Sakai ceases to be a regular high schooler—he becomes trapped in a crevice of time and is suddenly attacked by a Denizen. Coming to his rescue just in the nick of time is a nameless hunter who seems no different from an ordinary young girl except for her blazing eyes and burning crimson hair. However, before Yuuji can learn anything more about his situation, he discovers that he has already been reduced to a Torch—merely a scrap of memory waiting to be extinguished. [Written by MAL Rewrite]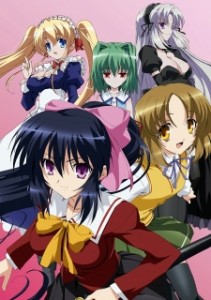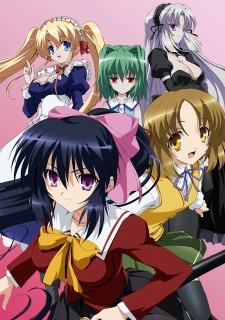 After the death of his parents, Yuuto Amakawa lives a pretty ordinary life in the city. The only problem he has to worry about while attending school alongside Rinko, his next-door neighbor, is his cat allergies. That all changes on his sixteenth birthday, when an Ayakashi—a supernatural creature—attacks him for the sins of his ancestors. Luckily, he is saved by Himari, a mysterious cat-woman with a sword, who explains that Yuuto is the scion of a family of demon-slayers, and she is there to protect him now that the charm that kept him hidden from the supernatural forces of the world has lost its power.
Omamori Himari chronicles Yuuto's dealings with the various forces of the supernatural world, as well as the growing number of women that show up on his doorstep, each with their own dark desires. Will Yuuto be able to adjust to his new "exciting" environment? Or will the ghost of his (ancestor's) past catch up with him?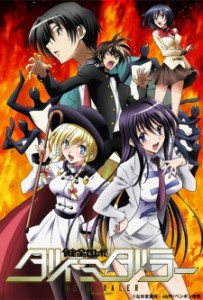 The comedy centers around a high school boy named Madanbashi Kouichi who has Hi-ERo particles, the power source to operate the robotic weapon Daimidaler.
With the help of Sonan Kyouko from the mysterious Prince Beauty Parlor organization, he stands up against the Penguin Empire that troubles humanity. (Source: ANN)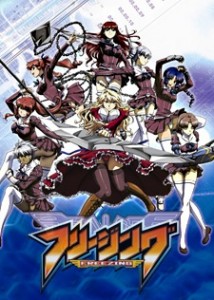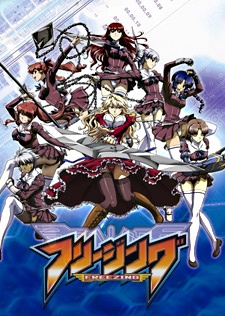 Decades into the future, humanity is under siege by an alien race known as the Novas. These inhuman beings leave devastation in their wake whenever they appear, with the efforts to stave them off becoming known as Nova Clashes. Young women known as "Pandoras" and young men known as "Limiters" are implanted with stigmata to give them superhuman powers and are trained in military academies, where they must learn to work together if humanity is to have a chance of surviving.
Freezing tells the story of Kazuya Aoi as he sets out for his first day at the West Genetics military academy, right when a battle royale is being undertaken by the Pandoras. It is here that he mistakes Satellizer el Bridget—a powerful Pandora known as the "Untouchable Queen"—as his deceased sister and embraces her. Though he costs her the match, she finds that his touch doesn't drive her away and decides to take him as her Limiter. The only question is whether or not their partnership can survive the machinations of their upperclassmen and the impending battle with the Novas…
References: MyAnimeList, Wiki, ANN