7 Anime Like Space Dandy [Recommendations]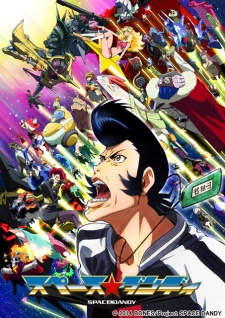 Here are my top picks for anime like Space Dandy (+ Second Season). Keep in mind the list is in no particular order. Enjoy the recommendations!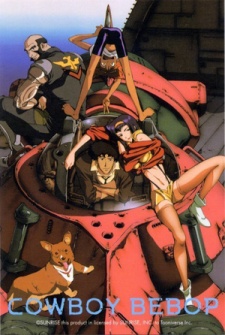 The year 2071 A.D. That future is now. Driven out of their terrestrial eden, humanity chose the stars as the final frontier. With the section-by-section collapse of the former nations a mixed jumble of races and peoples came. They spread to the stars, taking with them the now confused concepts of freedom, violence, illegality and love, where new rules and a new generation of outlaws came into being. People referred to them as Cowboys.
Meet Spike and Jet, a drifter and a retired cyborg cop who have started a bounty hunting operation. In the converted ship The Bebop, Spike and Jet search the galaxy for criminals with bounties on their heads. They meet a lot of unusual characters, including the unusually intelligent dog, Ein, and the voluptuous and vexing femme fatale, Faye Valentine. (Source: Crunchyroll)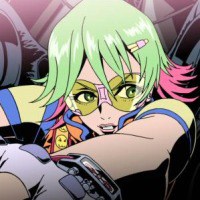 Redline is about the biggest and most deadly racing tournament in the universe. Only held once every five years, everyone wants to stake their claim to fame, including JP, a reckless dare-devil driver oblivious to speed limits with his ultra-customized car—all the while, organized crime and militaristic governments want to leverage the race to their own ends. Amongst the other elite rival drivers in the tournament, JP falls for the alluring Sonoshee—but will she prove his undoing, or can a high speed romance survive a mass destruction race? (Source: Anchor Bay Films)
Gene Starwind and his partner Jim Hawking run a small business on the backwater planet of Sentinel III. But all that changes the day that Hilda hires them for a bodyguard job. Now, thrust into a mystery they don't fully understand, they're on the run from the cops, the pirates, an angry alien, and a mysterious assassin. But they've got one thing going in their favor—they have the galaxy's most advanced ship, the Outlaw Star. (Source: ANN)
Naota is a normal Japanese 6th grade boy (although a little cynical), but when his older brother leaves for America to play baseball, his brother leaves his homeless 17-year-old girlfriend Mamimi behind. Mamimi is sending mixed signals and advances to Naota, and he doesn't know what to do about her. But to make matters worse, Naota's world is totally turned upside down when he is run over by a woman on a Vespa. During their first encounter, she hits him over the head with her bass guitar, which then causes a horn to grow out of his forehead. She calls herself "Haruko" and her presence changes Naota's life to even further insanity.  (Source: ANN)
Meek salaryman Johnson discovers that he is in fact the notorious (and reportedly dead) space pirate Cobra, with a new face and altered memories. Embedded in his left arm is Cobra's unique Psychogun, a famous weapon powered by his own will. Having recovered his past, his partner-in-crime Armaroid Lady, and his spaceship, he journeys across the galaxy seeking adventure.
On his travels he will hunt for the galaxy's ultimate weapon, rob museums, break into and out of maximum-security prison, infiltrate a drug ring in the brutal and deadly sport of Rugball, engineer a coup on an alien world, confront the Pirate Guild's most fearsome leaders, and do much else besides—smoking cigars, chasing women and cracking jokes all the while.
This, the 1982–83 Cobra TV anime, adapts the Cobra manga from the beginning, covering the first three major stories and building to a grand conclusion with some shorter one-off tales interspersed along the way. (The 1982 Cobra film has only a loose connection to the TV series—though it involved the same director and some of the same animators.)
Life isn't easy in feudal Japan… especially since the aliens landed and conquered everything! Oh sure, the new health care is great, but the public ban on the use of swords has left a lot of defeated samurai with a difficult decision to make concerning their future career paths! This is especially true if, as in the case of Gintoki Sakata, they're not particularly inclined towards holding a day job, which is why Gintoki's opted for the freelance route, taking any job that's offered to him as long as the financial remuneration sounds right.
Unfortunately, in a brave new world filled with stray bug-eyed monsters, upwardly mobile Yakuza and overly ambitious E.T. entrepreneurs, those jobs usually don't pay as well as they should for the pain, suffering and indignities endured!  (Source: Sentai Filmworks)
Vash the Stampede is a wanted man with a habit of turning entire frontier towns into rubble. The price on his head is a fortune, and his path of destruction reaches across the arid wastelands of a desert planet. Unfortunately, most encounters with the spiky-haired gunslinger don't end well for the bounty hunters who catch up with him; someone almost always gets hurt—and it's never Vash. Oddly enough, for such an infamous fugitive, there's no proof that he's ever taken a life. In fact, he's a pacifist with a doughnut obsession who's more doofus than desperado. There's a whole lot more to him than his reputation lets on—Vash the Stampede definitely ain't your typical outlaw. (Source: FUNimation)
References: MyAnimeList, ANN, Wiki