Similar Anime Like Special A [Recommendations]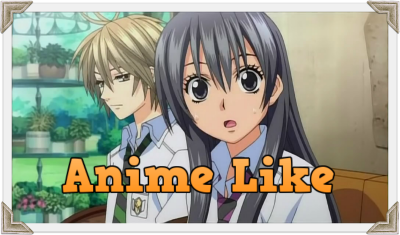 Here are my top anime series picks like Special A(S.A). The list is in no particular order.
Risa Koizumi, taller than the average girl, and Atsushi Ootani, shorter than the average guy—their constant bickering and comical love-hate relationship is well-known throughout the school. They act similarly and love the same music, and their friendship is full of laughing, shouting at each other, and of course, lots of jokes about one another's height. But when Risa notices her feelings for Ootani growing, she's worried.
She doesn't know if he can ever see her as more than a friend. With her friends rooting for her, she struggles to make him see how she feels about him, and that a romantic relationship between a tall girl and a short guy can work. Oblivious Ootani doesn't make things easy for her, but she stubbornly perseveres in her own unconventional way, determined for her feelings to get through to him, and finally be returned. If only she could do it without driving herself and everyone else crazy in the process…
Tomoya Okazaki is a third year high school student resentful of his life. His mother passed away from a car accident when he was younger, causing his father to resort to alcohol and gambling. This results in fights between the two until Tomoya's shoulder is injured in a fight. Since then, Tomoya has had distant relationships with his father, causing him to become a delinquent over time.
While on a walk to school, he meets a strange girl named Nagisa Furukawa who is a year older, but is repeating due to illness. Due to this, she is often alone as most of her friends have moved on. The two begin hanging out and slowly, as time goes by, Tomoya finds his life shifting in a new direction.
Tsukamoto Tenma is an ordinary 2nd year high school student who has fallen in love with one of her classmates, Karasuma Ooji. However, currently she is unable to confess her feelings to him. To make things worse, she found out that Karasuma is transferring to another school in a year. On the other hand, Tenma's other classmate, Harima Kenji (who is a delinquent) is also in love with Tenma. Not being able to confess his feelings, Harima gets depressed day by day.
In a world after death, angels fight for their fate and their future. Yuri, the leader of the Shinda Sekai Sensen, rebels against the god who destined her to have an unreasonable life. On the otherhand, Tenshi, the chairperson of the student council for the world after death, battles against the SSS members. SSS members utilize armed weaponry to battle it out against the angels harnessing supernatural powers.
Yukito Kunisaki is on a journey, seeking a girl with wings who flies in the sky, as mentioned in a childhood tale. During this journey, he settles down in a small town, trying to make some money. There, he meets a strange girl named Misuzu. Misuzu quickly makes Yukito her friend and invites him to stay with her. Yukito decides to stay in the small town, and continue searching for the winged girl his mother had searched for in her life.
Reference: