Similar Anime Like Special A [Recommendations]
Misaki Ayuzawa is the first female student council president at a once all-boys school turned co-ed. She rules the school with strict discipline demeanor. But she has a secret—she works at a maid cafe due to her families circumstances. One day the popular A-student and notorious heart breaker Takumi Usui finds out her secret and makes a deal with her to keep it hush from the school in exchange for spending some time with him.
Yuichi Aizawa returns to this city after seven years. In his childhood, he often visited it, but something happend in the past which caused him to block out his memories of the events of seven years ago. On the day after he gets settled in, he meets a girl carrying a backpack with wings on it. Her name is Tsukimiya Ayu and he begins to recall the memories he had lost.
Little Busters is an adaptation of Key's romance adventure visual novel of the same name. Riki Naoe was orphaned when his parents died, but his depression is slowly lifted when he befriends a group of kids calling themselves the Little Busters. The series takes place during his second year of high school.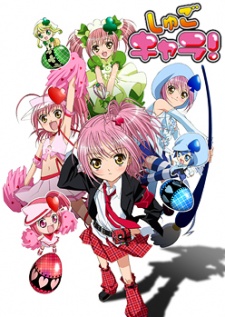 Amu Hinamori is a student at Seiyo Elementary, where she has a reputation for being "cool and spicy"; however, her real personality is that of an extremely shy and easily intimidated girl. One night Amu makes a wish that she would have the courage to be reborn as her "would-be" self. The next morning Amu finds three brightly colored eggs—red, blue, and green—in her bed. Each egg eventually hatches into a Guardian Character: Ran, Miki, and Su. Guardian Characters are angel-like beings that aid a person into becoming their "would-be" selves and fulfill the person's dreams.
The Guardian Characters accomplish this by giving encouragement and advice, but they can also temporarily change a person's personality and abilities. With the Guardian Characters, Amu's life becomes much more complex as she now struggles to deal with her new personalities and the Seiyo Elementary Guardians—a student council group where each member has their own Guardian Character—who recruits Amu to search for and seal the X eggs and X Characters, corrupted forms of people's dreams.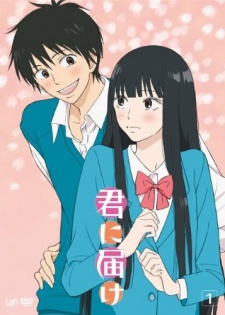 Kuronuma Sawako is completely misunderstood by her classmates. Her timid and sweet demeanor is often mistaken for malicious behavior. This is due to her resemblance to the ghost girl from "The Ring," which has led her peers to give her the nickname Sadako. Longing to make friends and live a normal life, she is naturally drawn to Kazehaya Shouta, the most popular guy in class, whose "100% refreshing" personality earns him great admiration from Sawako. So when Kazehaya starts talking to her, maybe there is hope for the friendships Sawako has always longed for. Maybe… there is even a little hope for some romance in her future. [Written by MAL Rewrite]
There you have it folks! Get ready for an anime marathon with these recommendations!
Reference: