7 Anime Like Squid Girl 2[Shinryaku!? Ika Musume] [Recommendations]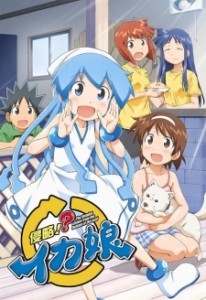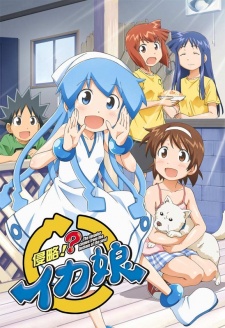 Here are my favorite picks for anime like Squid Girl 2. Keep in mind the list is in no particular order. Enjoy the recommendations!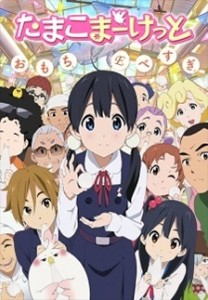 Tamako knows just about everything there is to know about mochi, the traditional Japanese dessert treats. When she's not attending her first year of high school, she even invents new flavors and varieties for Tama-ya, her family's mochi shop. School and growing up, on the other hand, are some things that she's still trying to find the right recipe for. But with the help of her best friends Kanna and Midori, two girls whose parents run businesses in the same shopping district, Tamako's determined to make the best of things. It's complicated though, especially when it comes to emotions and her relationship with her best male friend Mochizou, whose family runs a rival mochi shop. And lately, Midori's been feeling a little odd about her feelings towards Tamako as well. And what's up with that strange bird fluttering around, the one that speaks fluent Japanese? It's all very mysterious and overwhelming, but at least Tamako always has one thing she can count on: No matter if your day's been good or bad, there's certain to be something sugary and delicious waiting at the end of every adventure whenever you take a walk through Tamako Market! (Source: Sentai Filmworks)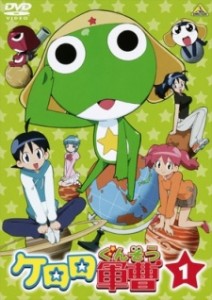 Keroro is a frog-like alien sent from his home planet on a mission to conquer Earth. But when his cover is blown, his battalion abandons him and he ends up in the home of the Hinata family. There, he's forced to do household chores and sleep in a dark basement that was once supposedly a prison cell haunted by the ghost of an innocent girl. He even spends his free time assembling Gundam model kits. During his stay, Keroro meets up with subordinates who were also stranded during their failed invasion. (Source: ANN)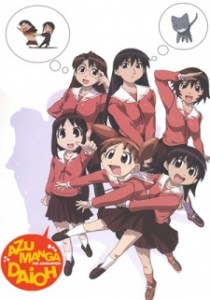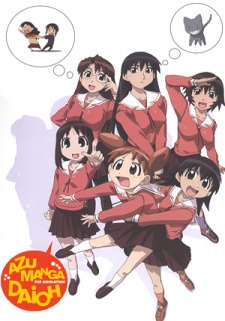 Azumanga Daioh is about high school life through the eyes of six girls with unusual personalities: Chiyo (the 10-year-old genius), Osaka (the resident airhead), Sakaki (the shy one prone to cat bites), Tomo (the loose cannon), Yomi (the short-tempered one) and Kagura (the resident jock). (Source: ANN)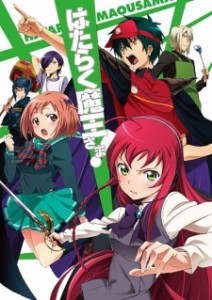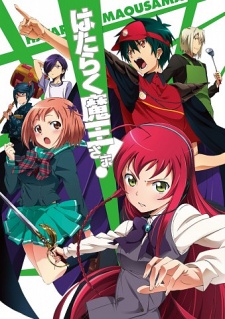 Devil King Sadao is only one step away from conquering the world when he is beaten by Hero Emilia and forced to drift to the other world: modern-day Tokyo. As "conquering the world" are the only skills the Devil King possesses—and are obviously unnecessary in his new situation—he must work as a freeter to pay for his living expenses! (Source: MyAnimeList)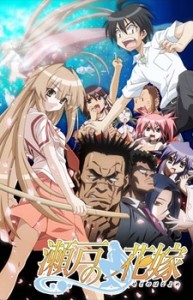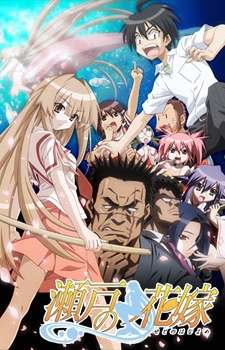 Michishio Nagasumi's life couldn't be any more normal. In an odd twist of events, during his summer vacation he ends up almost drowning in the sea. Luckily, the cute mermaid Seto Sun appears to save him. However, Sun is from a yakuza mermaid family and according to their law, if a human is to catch sight of a mermaid, either he or the mermaid must die. The only other way is for Nagasumi to be taken in as a family member, marrying Sun. In attempts to save both of their lives, Nagasumi asks for Sun's hand in marriage. Nagasumi's summer vacation reaped more than what he would expect, as he must now protect Sun from others finding her secret out. (Source: MyAnimeList)
Due to his love for small, cute things, Souta Takanashi cannot turn childlike Popura Taneshima down when she recruits him to work for Wagnaria, a family restaurant located in Hokkaido. Takanashi takes particular joy in doting on the older Popura, which only fuels her complex over how young she looks. He also quickly learns he must stay on his toes once he meets the rest of his colleagues, including the katana-wielding floor chief Yachiyo Todoroki, the intimidating head chef Jun Satou, the dangerously well-informed and subtly sadistic sous chef Hiroomi Souma, the adamantly lazy manager Kyouko Shirafuji, and the waitress Mahiru Inami who has a "painful" fear of men.
Powered by an eccentric cast, Working!! is a unique workplace comedy that follows the never-dull happenings within the walls of Wagnaria as Takanashi and his co-workers' quirky personalities combine to create non-stop antics, shenanigans, and hilarity. [Written by MAL Rewrite]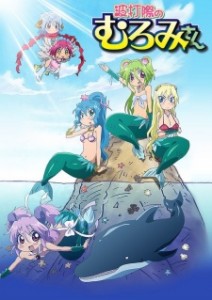 Mukoujima Takurou is a lonely teenager who spends his time fishing at the pier and, to his incredible surprise, fishes up Muromi, a mermaid. Muromi first off doesn't realize she's a mermaid until she meets Takurou. Not only that, she is incredibly dense and crazy and has a drinking problem to top it off. Now every time Takurou goes fishing, Muromi appears and makes life interesting for him. (Source: MU)
References: MyAnimeList, Wiki, ANN