8 Anime Like Sunday Without God [Kamisama no Inai Nichiyoubi]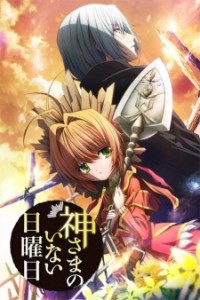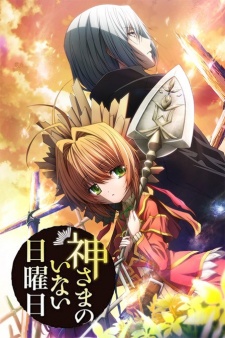 Here are my favorite picks for anime like Kamisama no Inai Nichiyoubi. Keep in my the list is in no particular order. Enjoy the recommendations!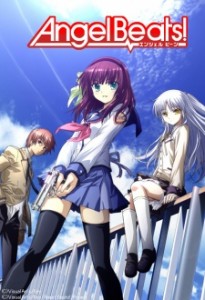 Otonashi awakens only to learn he is dead. A rifle-toting girl named Yuri explains that they are in the afterlife, and Otonashi realizes the only thing he can remember about himself is his name. Yuri tells him that she leads the Shinda Sekai Sensen (Afterlife Battlefront) and wages war against a girl named Tenshi. Unable to believe Yuri's claims that Tenshi is evil, Otonashi attempts to speak with her, but the encounter doesn't go as he intended.
Otonashi decides to join the SSS and battle Tenshi, but he finds himself oddly drawn to her. While trying to regain his memories and understand Tenshi, he gradually unravels the mysteries of the afterlife. [Written by MAL Rewrite]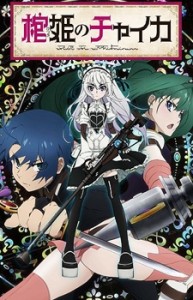 Toru Acura is a 20-year-old retired soldier meandering through life post-war. He encounters Chaika Trabant, a 14-year-old sorceress carrying a coffin, and follows her in hopes of finding some semblance of meaning in his life again. The two are accompanied by Toru's adopted sister Akari, the sole employed member of the group and thereby their source of sustenance. (Source: ANN, edited)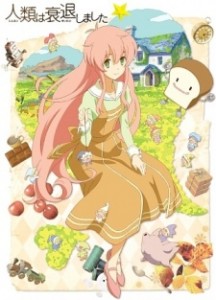 For years, declining birth rates have forced what's left of the human race to cede more and more territory to other beings who have appeared to take advantage of the emptying ecological niche. Now, only a handful of humans remain among the remnants of civilization and Earth is dominated by faeries —tiny, ten-inch tall creatures of surprising intelligence. But humanity's importance isn't over quite yet, as young Watashi learns as she makes the decision to return to her hometown and assume her grandfather's position as an arbitrator between the races. Unfortunately, the job isn't going to be anywhere near as simple as she expected, and it's going to take a wisdom far beyond her years to achieve her most important mission. (Source: Sentai Filmworks)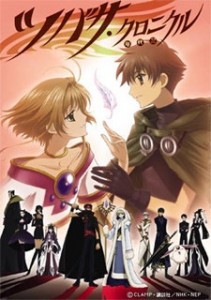 During an excavation at the mysterious ruins in Clow Country, Syaoran discovers his childhood friend Princess Sakura appear on the site with wings that disperse into many feathers. As the feather's disappear to different dimensions, so does Sakura's memory. In attempts to save Sakura's life and restore her memory, Syaoran travels through to another world to find a solution. There's only one thing left he can do. Travel through to different dimensions to collect Sakura's feathers. Helping out with the quest is Kurogane, an exiled ninja from Japan Country who wishes to return to his world, the runaway magician, Fay, who desires to jump between each world never to return to his own and the white meat-bun shaped creature, Mokona.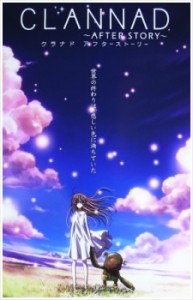 Based on a hit light novel series by Keiichi Sigsawa, the philosophical Kino's Journey employs the time-honored motif of the road trip as a vehicle for self-discovery and universal truth. Deeply meditative and cooler than zero, the series follows the existential adventures of the apt marksman Kino along with talking motorcycle Hermes as they travel the world and learn much about themselves in the process. Imaginative, thought-provoking, and sometimes disturbing, Kino's journey is documented in an episodic style with an emphasis on atmosphere rather than action or plot, though still prevalent.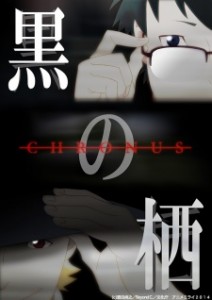 Makoto Nakazono is a high school student with a small dark secret. Since he was little, he has had the mysterious power to see "black entities" that steal souls.
One day, he is suddenly interrogated by one of the "black entities," Akira Seno: "Will you get in our way?"
But Makoto replies with an air of resignation, "There's nothing I can do anyway, so I won't."
At that moment, Makoto didn't notice the threatening shadow approaching his childhood friend Hazuki… (Source: ANN)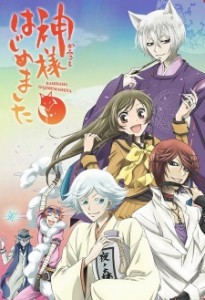 Nanami Momozono is alone and homeless after her dad skips town to evade his gambling debts and the debt collectors kick her out of her apartment. So when a man she's just saved from a dog offers her his home, she jumps at the opportunity. But it turns out that his place is a shrine, and Nanami has unwittingly taken over his job as a local deity!
Nanami has all kinds of new responsibilities she doesn't understand, dangers she's unaware of, and a cranky ex-familiar who's… actually pretty hot. What's a new-fledged godling to do? (Source: Viz Media)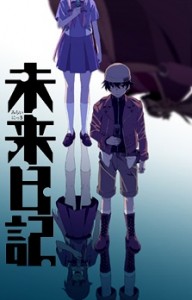 Mirai Nikki is focused around the main character, 15 year-old Yukiteru Amano, who is a bit more submissive than your average teenager. Yukiteru even has a habit of conversing with imaginary friends through his cellphone, in a record he calls his diary. Despite Yukiteru's lack of social skills, he inadvertently gets thrown into a relationship with Yuno Gasai, a very passionate girl of similar age that attends his school. The characters' impending collaboration is forced by the take-off of the story's setting theme, a survival game.
Yukiteru and Yuno confront their connection and contemplate working together in the midst of this survival game upon being connected to each other in an interesting and subtlety disturbing way. There are 12 total combatants, including Yukiteru and Yuno. They are all given special diaries that possess unique powers to assist the individual regarding their survival chance. This survival game is conducted and monitored by God himself and the winner shall ascend to his throne, becoming the universe's new one-and-only god. There is but one victor. Who will be this world's champion? Watch as these combatants fight for survival and a chance at godhood.
References: MyAnimeList, Wiki, ANN