8 Anime Like Sweetness & Lightning [Amaama to Inazuma] [Recommendations]
People, who are not familiar with anime, tend to stereotype it thinking that it's nothing but big-breasted bimbos having intercourse with an octopus monster. But there is a lot more to anime than just those stereotypes. It can be a sophisticated drama that can make you think or feel emotions that will leave you weeping. Or it can be a slice of life type of anime that has comedy and is very light hearted.

Here's an example: Sweetness & Lightning. It's about a father, who's a widow and teacher, taking care of his young daughter. He doesn't know how to cook so he goes to a convenience store to buy packaged food.

Then in some of turn of events, he goes to a restaurant run by one of his students' mother's. Kotori, the student, is left alone frequently since her mother is not around all the time. The three of them start to meet at the restaurant and cook together.

It certainly shows that anime doesn't need a big explosion. It can be fun and heartwarming. And so here are 8 anime like Sweetness & Lightning.


Usagi Drop or Bunny Drop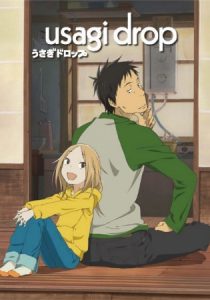 Daikichi Kawachi is 30 years old, single, and has no set goals in life. He gets news that his grandfather has passed away and goes to his family home to pay respect. When he arrives, he sees a young little girl named Rin and found out that she's his grandfather's illegitimate daughter.

The family refuses to take her in, as they take her as an embarrassment. Angered at them, Daikichi announces that he'll adopt Rin, although it might prove to be a challenge since he never has had any experience with children in his life.

This anime really did warm my heart. It handles the theme of family values and raising a child with great care. Definitely watch this for a more mature anime.
Barakamon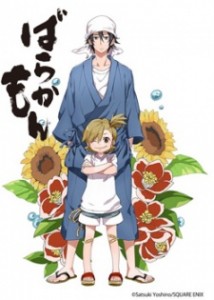 Barakamon is a comedy and a slice of life anime. It's also another heartwarming anime.

Seishuu Handa has been sent to the Goto Islands, as punishment for losing his cool with severe repercussions. He hopes to get some new inspiration while at these islands but it might prove to be difficult since boisterous children, fujoshi middle schoolers, and energetic old men keep barging into his house. Maybe Seishuu will learn something from his time being on the islands.
Food Wars! Shokugeki no Soma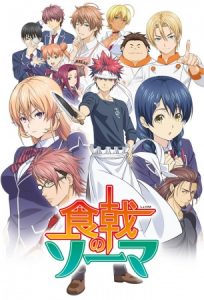 When he was a child, Souma Yukihira helped his father with his restaurant as a sous- chef. He hopes to run the family restaurant when he's a lot older. But then his father closed the restaurant. To test his cooking skills around the world, he sends Sounma to Tootsuki Culinary Academy, an elite cooking school.

Now, Sounma struggles to survive the extreme lifestyle of Tootsuki and shows what he is made of as a chef.

From beginning to end, I hold my sides because I was laughing so much. It is simply great to watch.
Koufuku Graffiti or Gourmet Girl Graffiti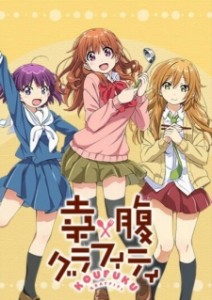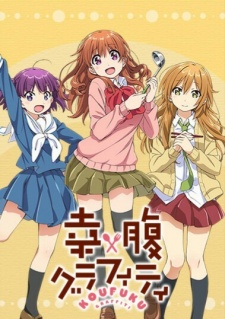 Ryou Machiko is a young girl who lives by herself and is attending art school. She loves to cook, but lately her dishes have been tasting awful to her.

Her aunt tells her that her cousin will be staying with her during the weekends since she's also attending the same art school. When her cousin arrives, Ryou learns some valuable lessons and completely changes her perspective on cooking.

Besides having a bizarre title name, Gourmet Girl Graffiti is an interesting slice of life anime. Just don't watch it with an empty stomach.
Papa no Iukoto wo Kikinasai! or  Listen to Me, Girls. I Am Your Father!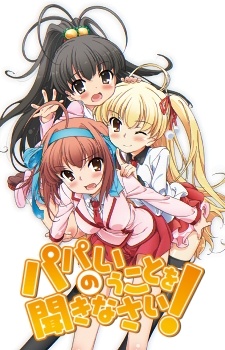 Again, what is with these anime titles? But maybe, in a strange way, it fits with the anime itself. This series is one of those hidden gems that you say to yourself "Why didn't I watch this sooner?" Because of how good, funny, and cute it is.

In a turn of events, Segawa Yuta a freshman of a university, now must take care of his sister's  daughter, since both Segawa's sister and her husband have disappeared in a plane they took. A life of a strange family in a tiny apartment begins.
Aishiteruze Baby★★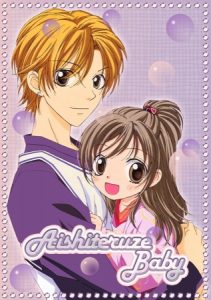 It's a big shame that anime like this goes unnoticed. The best comparison to this is Usagi Drop in terms of quality of how great the anime is.

Katakura Kippei is a playboy, who loves to flirt with the ladies and doesn't even know the word responsibility. One day he returns home to find out that he has the fulltime task of caring for his 5-year-old cousin. He hasn't a clue of what he is doing but he'll soon learn that life is much more meaningful than he can ever imagine.
Binbou Shimai Monogatari or Poor Sisters Story
The Yamada sisters had very difficult with lives, since their mother passed away and their father ran out on them. Nevertheless, they prove that any object that no matter what stands in their way, they will always have each other.

I teared up a bit watching this anime. Overall it's still a nice and heartwarming series that people should give a try.
Gin no Saji or Silver Spoon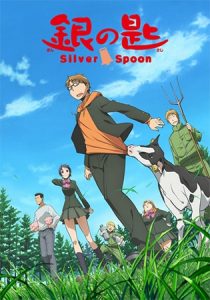 Yuugo Hachiken thought he could have the easy life by enrolling in the Ooezo Agricultural High School, a boarding school located in the Hokkaido countryside. However, it is anything but easy when he has to do strenuous labor or take care of farm animals. But later on, he starts to appreciate his surroundings and discovers a new lease on life.

This anime is really funny and has that slice of life fell when it shows you the difficulties that Yuugo goes through. Watch this anime, so you can start to appreciate life.