7 Anime Like The Ambition of Oda Nobuna [Oda Nobuna no Yabou]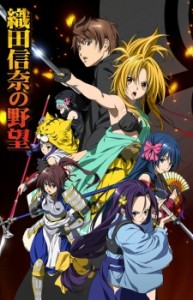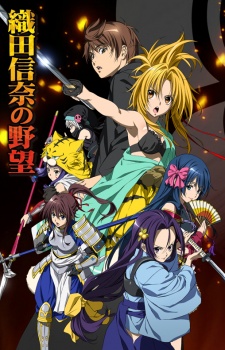 Here are my favorite picks for anime like Oda Nobuna no Yabou. Keep in my the list is in no particular order. Enjoy the recommendations!

Louise is a magician at the Tristein Academy, dubbed with the nickname "Zero Louise" due to her inability to effectively use her magic properly, resulting in zero successes. An upcoming test at her academy requires her to summon a familiar, a servant and partner to support her as a magician. Despite desiring a familiar that would be superior to her constantly mocking classmates, Louise ends up summoning Hiraga Saito, your average Japanese boy. Even with Louise and Saito both unwilling to accept each other, they have no choice. Louise cannot attempt another summoning and Saito cannot return to Japan, and so their life together begins. Based on the novel by Noboru Yamaguchi.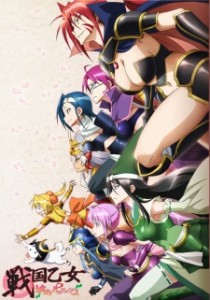 Hideyoshino is an average girl who always seems to find trouble wherever she goes. One day Hideyoshino visits a local shrine to pray in order to pass her upcoming test. However Hideyoshino sees a blue light coming from inside the Shrine and looks inside to find a mysterious person performing a magic spell. Hideyoshino in a stroke of bad luck trips on a small bell and crashes into the shrine prompting the stranger to catch her. However upon catching Hideyoshino the magic spell spirals out of control and sends Hideyoshino back in time to the Sengoku Era.
Hideyoshino then encounters Akechi Mitsuhide and Oda Nobunaga. But unlike what really happened during the era, Hideyoshino realizes that everyone in the world is female. She then decides to help Oda Nobunaga find the Crimson Armor which is said to allow the person wearing the armor to conquer all of Japan.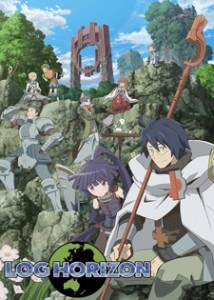 Without warning, thousands of players of the massively multiplayer online role-playing game (MMORPG) Elder Tale end up being transported inside of the world of the game during the latest expansion pack, inhabiting the bodies of their game avatars without any way back. Among them is Shiroe, a long-time player, strategist and member of a famous pick-up group known as the Debauchery Tea Party (DTP). Realizing that the hub city of Akiba would devolve into lawlessness and chaos, he partners up with his friend, Naotsugu, and the stealthy ninja, Akatsuki, to bring structure and order to the city. From there, they work together in order to not only survive, but thrive in the world that is now their reality.
Log Horizon stands apart from other 'trapped-in-a-videogame' anime by exploring how Shiroe, his friends and the other players learn to live in a world already inhabited by natives through the use of mature tactics such as politics, planning, and compromise.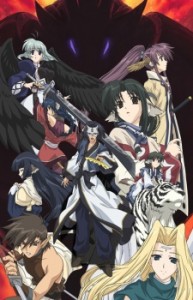 Everything about him is shrouded in mystery. The mask he can't remove. The past he can't unravel. And the very survival of the people who have chosen him as their leader. But what Hakuoro does know is this: he was gravely injured and left for dead in a forest. A kind young girl named Eruruu found him and nursed him back to health. He was welcomed into a barren land where strange creatures roam, an angry god seeks vengeance, an oppressive government slaughters the innocent, and a bloody war looms on the horizon. Will the masked hero liberate the people who saved him? Can he unlock the memories that elude him? Or will he remain a stranger even to himself? (Source: FUNimation)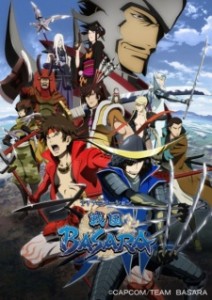 In the age of the Warring Countries, Japan was fragmented in semi-independent provinces, governed by feudal lords or daimyo, who confronted each other in an endless struggle for power. Ambitious daimyos from every corner of the Archipelago had shouted their battle cry. They were Takeda Shingen from Kai, Sanada Yukimura, Uesugi Kenshin from Echigo, Azai Nagamasa from Omi, Tokugawa Ieyasu from Mikawa, and many more…
Those were days of unrest and chaos. As war spread throughout the country, the map of power underwent rapid and dramatic changes. In this never-ending conflict, one man finally seemed to be just one step from establishing total control over the country. He was the lord of Owari, the Sixth Heavenly Devil King. His name was Oda Nobunaga.
But now, a young general clad in azure makes his unexpected appearance in this confused scenario, heading a huge army of cavalrymen from the Northern provinces. He is known as Date Masamune, the One-Eyed Dragon. And he is coming for Oda Nobunaga's head, and for ultimate supremacy! (Source: Production I.G website)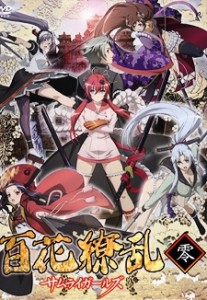 The story takes place in Japan in the early 21st century, in an alternate reality where the Tokugawa Shogunate has remained in power. In this reality, student councils are tasked with oppressing schools. Yagyuu Muneakira is a high school student who rebels against his student council with the help of girls who've had the names of famous samurai heroes passed on to them.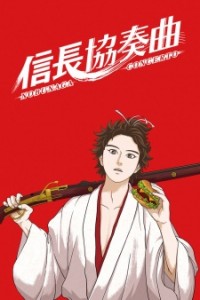 Due to some unlikely events, Saburou is flung back in time to the Sengoku Era. In the past, he meets a young, but sickly Oda Nobunaga, one of Japan's greatest warlords. Unable to shake Saburou's uncanny resemblance to himself, Nobunaga asks Saburou to take his place as warlord. Equipped with knowledge from the modern era, will Saburou be able to unite Japan? (Source: Crunchyroll)
References: MyAnimeList, Wiki, ANN