10 Anime Like The Devil is a Part-Timer! [Hataraku Maou-sama!]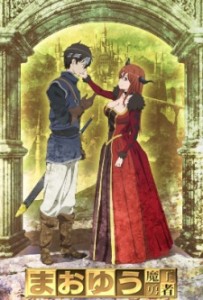 After a long and treacherous journey, our Hero finally arrives at the Dark Lady's castle only to find himself being asked for help. The Hero explains how the war that the demons have brought upon the humans have killed thousands and put more in misery. The queen of demons however argues that this war has made the human society band together as one and showed empirical evidence how it has increased population, increased production, boosted economy and improved society overall. Furthermore, she explains to the Hero that ending this war will result in a civil war that will produce more bloodshed than there ever was. The Hero, convinced that the only way to bring peace, relatively speaking, is to join forces with the Dark Lady, agrees to help with her plans! (Source: MU)
Foolish land-born air breathers! Behold the terror from the depths, the tentacled conqueror of humanity: Squid Girl! With your pollution and stuff you really deserve it, so prepare for menacing, inky doom!
Squid Girl has come from the depths of the sea to conquer humanity for its pollution of the ocean. Within moments of arriving on the surface world, our easily distracted, little invertebrate is promptly bullied into working for the Aizawa sisters as a waitress, supplying their restaurant with squid ink. If poor Squid Girl can't handle two pushy Japanese girls, how will she ever subjugate the human race?  (Source: Media Blasters)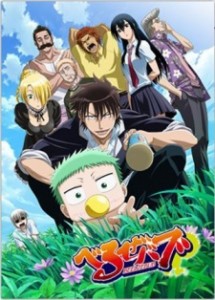 The story follows the "strongest juvenile delinquent," Tatsumi Oga, a first year at Ishiyama High, the school for delinquents. One day while sleeping next to a river, he sees a man floating down it. Tatsumi pulls him to shore, and the man splits in half revealing a baby boy. This boy is the son of the demon king, and Tatsumi has been chosen as the one to raise it with the baby's demon maid, Hilda. The story follows his life with the child at the delinquent school. (Source: Wikipedia, edited)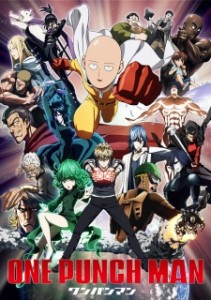 The seemingly ordinary and unimpressive Saitama has a rather unique hobby: being a hero. In order to pursue his childhood dream, he trained relentlessly for three years—and lost all of his hair in the process. Now, Saitama is incredibly powerful, so much so that no enemy is able to defeat him in battle. In fact, all it takes to defeat evildoers with just one punch has led to an unexpected problem—he is no longer able to enjoy the thrill of battling and has become quite bored.
This all changes with the arrival of Genos, a 19-year-old cyborg, who wishes to be Saitama's disciple after seeing what he is capable of. Genos proposes that the two join the Hero Association in order to become certified heroes that will be recognized for their positive contributions to society, and Saitama, shocked that no one knows who he is, quickly agrees. And thus begins the story of One Punch Man, an action-comedy that follows an eccentric individual who longs to fight strong enemies that can hopefully give him the excitement he once felt and just maybe, he'll become popular in the process. [Written by MAL Rewrite]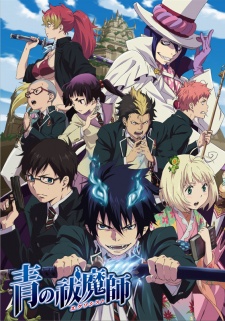 Humans and demons are two sides of the same coin, as are Assiah and Gehenna, their respective worlds. The only way to travel between the realms is by the means of possession, like in ghost stories. However, Satan, the ruler of Gehenna, cannot find a suitable host to possess and therefore, remains imprisoned in his world. In a desperate attempt to conquer Assiah, he sends his son instead, intending for him to eventually grow into a vessel capable of possession by the demon king.
Ao no Exorcist follows Rin Okumura who appears to be an ordinary, somewhat troublesome teenager—that is until one day he is ambushed by demons. His world turns upside down when he discovers that he is in fact the very son of Satan and that his demon father wishes for him to return so they can conquer Assiah together. Not wanting to join the king of Gehenna, Rin decides to begin training to become an exorcist so that he can fight to defend Assiah alongside his brother Yukio. [Written by MAL Rewrite]
References: MyAnimeList, Wiki, ANN