8 Anime Like The Disastrous Life of Saiki K. [Saiki Kusuo no Ψ-nan] [Recommendations]
The depiction of student life in school in anime has been more of an afterthought. Anime rarely actually delve into it. Now, there have been more series where they do go into the lives of students which is the topic of this list. With this particular list, there will be a couple of shows that can be best summed up as strange.
Like with this show The Disastrous Life of Saiki K.
Having psychic abilities may seem awesome but to Saiki Kusuo it is just a pain in the butt to have. He tries to have a normal life, despite having super powers. Of course, that doesn't happen since he now has to do deals with other powerful beings.
This is one funny as heck anime that people need to watch. And without further ado here is 8 Anime Like The Disastrous Life of Saiki K. [Saiki Kusuo no Ψ-nan].
Sakamoto desu ga? (Haven't You Heard? I'm Sakamoto)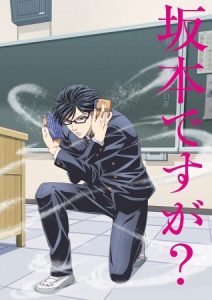 We start this list with the great and handsome Sakamoto.
No one will be able to reach the excellence of that of Sakamoto. He is sophisticated, suave, sublime, handsome, intelligence, and charming. This is the adventures of Sakamoto as he swoons the ladies and becomes a legend in his high school.
I wish I could describe to you the greatness of this series but you have to see it for yourself, to understand what you are about to watch.
Handa-kun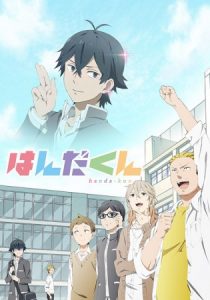 Sei Handa thinks that he is hated by everyone in his school, which is quite the opposite. In fact, he is the most popular student in high school. He is adored by everyone and is worshipped by his peers.
This is one funny show that you need to watch.
SKET Dance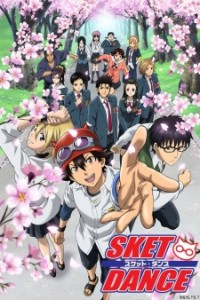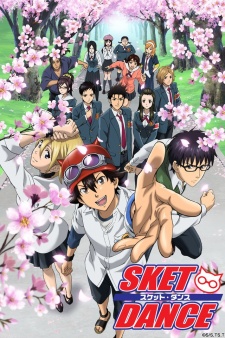 And the laughs keep on coming.
When you need big or small problems being solved you go to the Living Assistance Club (aka the Sket Brigade). Although, most of the time they just fool around since the problems they do get are very trivial. But they do put all of their energy into solving them.
It's another comedy show that is too funny to pass up. If you need some enjoyment out of life, then this is a must-see series.
 Daily Lives of High School Boys (Danshi Koukousei no Nichijou)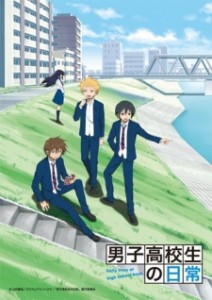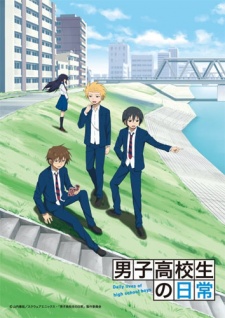 Join the lives of three students: Hidenori, Yoshitake, and Tadakuni. As they all seem to have very interesting adventures but in reality, there are all ordinary guys who just have wild imaginations. That's not to say they are mundane.
You get three excellent comedy shows in one list item, how lucky are you?
Tanaka-kun wa Itsumo Kedaruge (Tanaka-kun is Always Listless)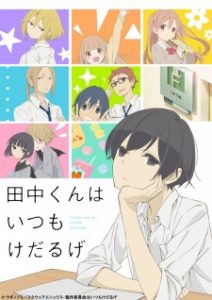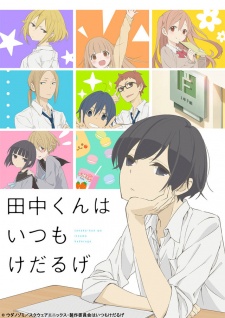 Now, we are about to enter the surreal.
Tanaka-kun can be described as an exhausted student but that would be an understatement. He sleeps constantly throughout the whole day, thankfully his best friend Ohta is there to help him to get to class since Tanaka-kun is physically incapable of doing so. Can Tanaka-kun make it through the school year without falling asleep?
Probably not.
This is a laid back, slice of life, comedy, that is very underrated. When you have the time check it out.
Beelzebub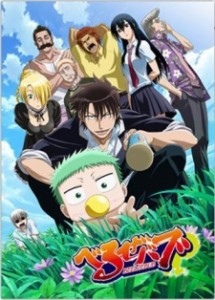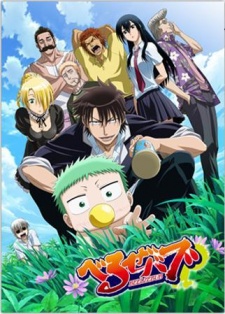 In Ishiyama High, all the kids are delinquents and are violent but when you are known as the most vicious fighter in that school, you have problems. Enter Tatsumi Oga, who's life just got stranger when he is taken up the task of taking care of a baby who's name is Kaiser de Emperana Beelzebub IV, the son of the Demon Lord. With the help of Hildegard, the baby's demon maid, they might get through it.
This is one devilishly good anime to watch. You won't be disappointed.
Katte ni Kaizou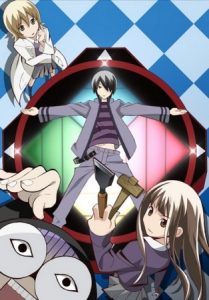 And now enter the bizarre.
It is one thing to be a gullible 17-year-old high school student who believes in a lot of supernatural things and conspiracies. It's another thing to find out they are real.  Katsu Kaizou comes in contact with a lot of strange beings that only he can get himself mix with.
This is a great show that has a lot to offer when it comes to its comedy.
Cromartie High School (Sakigake!! Cromartie Koukou)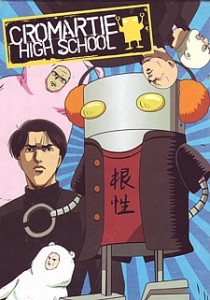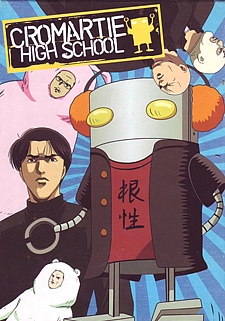 Mild-mannered high school student Takashi Kamiyama wants to enroll into, what is known as the worst school in all of Japan,  Cromartie High School. This is the school where all of the toughest delinquents are, but Takashi has his own reasons for wanting to go there. He'll meet all kinds of strange individuals there and may have to fight a couple of punks along the way.
Or maybe he can help better them and restore honor to the school. Honestly how bad can it be?
We have reached the last anime on this list and it completely made me laugh so hard that it felt like I was dying, in a good way. In short, give this show a try.