7 Anime Like The Eccentric Family [Uchouten Kazoku]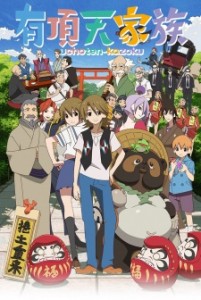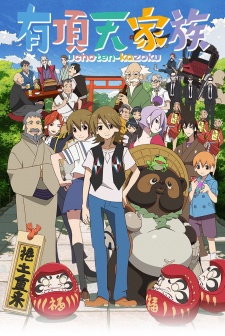 Here are my favorite picks for anime like Uchouten Kazoku. Keep in my the list is in no particular order. Enjoy the recommendations!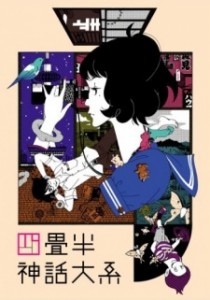 One autumn evening at a mysterious ramen stand behind the Shimogamo Shrine, a lonely third-year college student bumps into a man with an eggplant-shaped head who calls himself a god of matrimony. Meeting this man causes the student to reflect upon his past two years at college—two years bitterly spent trying to break up couples on campus with his only friend Ozu, a ghoulish-looking man seemingly set on making his life as miserable as possible. Resolving to make the most out of the rest of his college life, the student attempts to ask out the unsociable but kind-hearted underclassman Akashi, yet fails to follow through, prompting him to regret not living out his college life differently. As soon as this thought passes through his head, however, he is hurtled through time and space to the beginning of his years at college and given another chance to live his life.
Surreal, artistic, and mind-bending, Yojouhan Shinwa Taikei chronicles the misadventures of a young man on a journey to make friends, find love, and experience the rose-colored campus life he always dreamed of. [Written by MAL Rewrite]
You can't catch fish if you don't go fishing, and you can't make friends if you don't at least try.
Which is how relationship-challenged student Yuki finds himself on a fishing trip to a tiny island with three other boys he barely knows. Well, two other boys and Haru, who claims that he's an alien. Not that constantly stewing Natsuki or mysterious Akira are any more likely as prospects for good companionship.
But there's something about fishing that makes it unlike any other pastime, and maybe that quiet sense of companionship and hopeful expectation is just what Yuki needs to start charting the unfamiliar waters of personal connections. Or maybe it will turn out that Haru's right and they're going to have to save the entire planet.
There are lots of different kinds of fish stories, from the "ones that got away" to the "best catches ever," but whichever way the currents of life take them, for four young men, this trip may turn out to be the biggest whopper ever! (Source: Sentai Filmworks)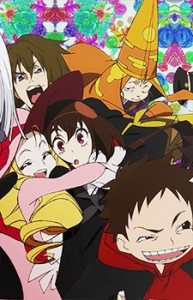 Hidden within Kyoto is the "mirror capital" where youkai and humans live together and no one ever dies. It is protected by three people—Kurama, Yase, and Myoue—as they await the return of their parents, Myoue Jonin and Koto. One day, a young girl named Koto (same name, different spelling) and her little brothers A and Un wander into the city from a different dimension looking for her mother. A mecha-geek with red eyes, it's not immediately clear whether she's human or youkai. Her arrival upsets the long peace that had ruled the city. (Source: ANN)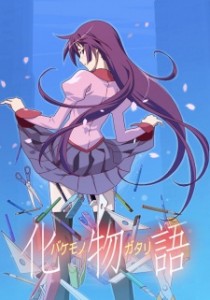 Thanks to Meme Oshino, Koyomi Araragi, a high school student, is able to remain a human after coming across a female vampire. However, since the incident, Koyomi seems to meet girls who have an apparition-related issue. Hitagi Senjougahara doesn't weigh anything. Suruga Kanbaru's left arm resembles that of a monkey's. Nadeko Sengoku was afflicted by curses from her classmates. Mayoi Hachikuji, a young girl who cannot find her way home no matter how many times she tries. Koyomi, a Mr. Nice Guy, ends up helping each and every girl solve her problem with the help of Meme Oshino. (Source: Aniplex)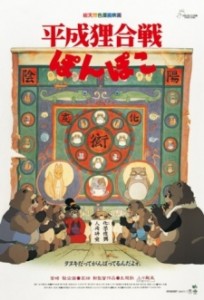 Faced with the destruction of their habitat due to the growth of Tokyo, a group of tanuki try to defend their homes. They decide to use their transforming talents to try to hold back the new development. Two of them, especially skilled at transforming, are sent to Shikoku to enlist the help of three sages. Meanwhile, the rest of them do their best to disrupt the construction site, at first causing accidents, and then actually haunting the site. However, the humans are very persistent, and soon the tanuki are forced to use more and more extreme measures to save their home. (Source: ANN)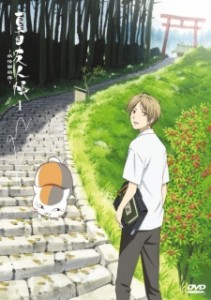 While most fifteen-year-old boys, in one way or another, harbor secrets that are related to girls, Takashi Natsume has a peculiar and terrifying secret involving youkai: for as long as he can remember, he has been constantly chased by these spirits. Natsume soon discovers that his deceased grandmother Reiko had passed on to him the Yuujinchou, or "Book of Friends," which contains the names of the spirits whom she brought under her control. Now in Natsume's possession, the book gives Reiko's grandson this power as well, which is why these enraged beings now haunt him in hopes of somehow attaining their freedom.
Without parents and a loving home, and constantly being hunted by hostile, merciless youkai, Natsume is looking for solace—a place where he belongs. However, his only companion is a self-proclaimed bodyguard named Madara. Fondly referred to as Nyanko-sensei, Madara is a mysterious, pint-sized feline spirit who has his own reasons for sticking with the boy.
Based on the critically acclaimed manga by Yuki Midorikawa, Natsume Yuujinchou is an unconventional and supernatural slice-of-life series that follows Natsume as he, with his infamous protector Madara, endeavors to free the spirits bound by his grandmother's contract. [Written by MAL Rewrite]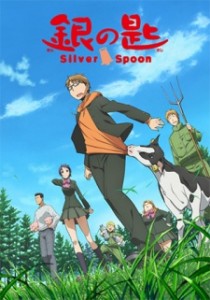 Yuugo Hachiken is studious, hard-working, and tired of trying to live up to expectations he just cannot meet. With the ushering in of a brand new school year, he decides to enrol in Ooezo Agricultural High School, a boarding school located in the Hokkaido countryside, as a means to escape from the stress brought upon by his parents.
Initially convinced that he would do well at this institution, Hachiken is quickly proven wrong by his talented classmates, individuals who have been living on farms their entire lives and know just about everything when it comes to food, vegetables, and even the physiology of livestock! Whether it be waking up at five in the morning for strenuous labor or to take care of farm animals, Hachiken is a complete amateur when it comes to the harsh agricultural life.
Gin no Saji follows the comedic story of a young student at as he tries to fit into a completely new environment, meeting many unique people along the way. As he struggles to appreciate his surroundings, Hachiken hopes to discover his dreams, so that he may lead a fulfilling life on his own terms. [Written by MAL Rewrite]
References: MyAnimeList, Wiki, ANN