9 Anime Like The Familiar of Zero F [Zero no Tsukaima F] [Recommendations]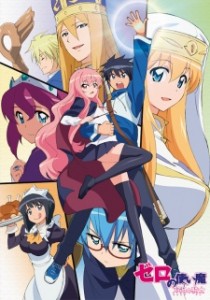 Here are my favorite picks for anime like The Familiar of Zero F. Keep in mind the list is in no particular order. Enjoy the recommendations!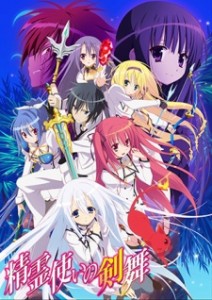 Only a pure maiden can have the privilege to contract with a spirit. In here, Areishia Spirit Academy, trained maidens of noble families are gathered and given an elite's education to become spirit contractors. A boy, Kamito, peeped by accident at a girl, Claire, while she was taking a bath and he ended up making a contract with the spirit she wanted. Yes, Kamito is an irregular boy spirit contractor whose existence was thought impossible until now. "You stole…my spirit…you have to take responsibility for it!" "Huh?" "You have to become my contracted spirit!" What will Kamito's destiny lead to? (Source: Baka-Tsuki)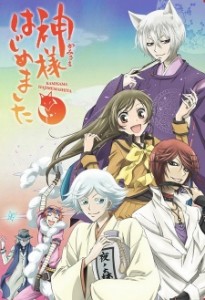 Nanami Momozono is alone and homeless after her dad skips town to evade his gambling debts and the debt collectors kick her out of her apartment. So when a man she's just saved from a dog offers her his home, she jumps at the opportunity. But it turns out that his place is a shrine, and Nanami has unwittingly taken over his job as a local deity!
Nanami has all kinds of new responsibilities she doesn't understand, dangers she's unaware of, and a cranky ex-familiar who's… actually pretty hot. What's a new-fledged godling to do? (Source: Viz Media)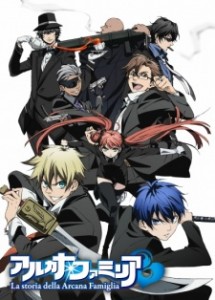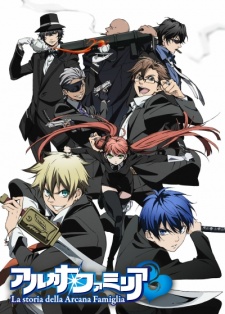 The Arcana Famiglia is a powerful organization that keeps the peace on the trading island of Regalo. The most unique trait of this prestigious "family" is their mastery of the Arcana—mystical powers derived from tarot cards. The current leader of the Arcana Famiglia, Mondo, wishes to choose a successor through a tournament called the Arcana Duello, and as added incentive, the winner will take the hand of Mondo's daughter, Felicita. However, two young men among the family—impetuous Liberta and serious-minded Nova—are more interested in protecting Felicita's freedom than letting her be someone's trophy wife. Together, Liberta, Nova and Felicita get to know each other better… but with Felicita's ability to read minds, she may discover more than she bargained for in Liberta's violent past and Nova's troubled family history. Can the trio remain friends, or will the growing tension between them be too much to bear? (Source: ANN Review by Carlo Santos)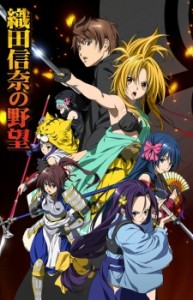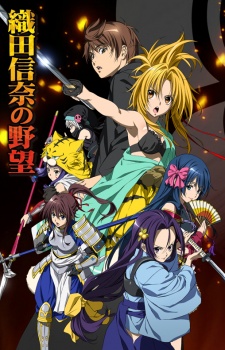 The historical romantic comedy follows 17-year-old high schooler Sagara Yoshiharu who one day time-travels to the Sengoku period, where all the major Samurai lords are cute girls. Yoshiharu meets Oda Nobuna, the female counterpart of Oda Nobunaga, and begins to serve her as a substitute of Kinoshita Tokichiro, who was killed. (Source: MyAnimeList)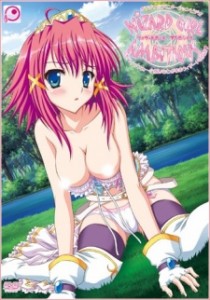 Kei is an apprentice knight, when his heart is broken by a failed romance he decides to go on a journey for training.
As he was leaving the town, he encountered two beautiful girls waiting just outside the gates. While he was checking them out, he noticed that one of them is dressed as a wizard and the other as a priestess. At the same time he noticed that the priestess was waving a sign, saying help wanted, they noticed him as well and thought that he wanted to join.
After talking with them a bit (and surviving their trial) he agreed to protect them on their journey. What starts as a simple journey changed into something totally different… something that would decide the destiny of the whole world… (Source: vndb)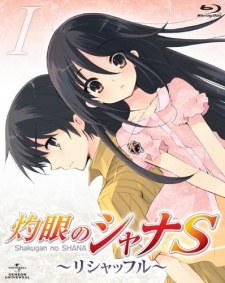 Find out what happens when Yuji accidentally triggers a found Treasure Tool while it's pointed at Shana! Then, Yuji teams up with Wilhelmina to stalk their fiery friend—whose secrecy has become unsettling. Finally, in a two-part special, Shana tracks a Denizen's trail by sorting through a Torch's memories for clues. Her sleuth skills reveal a teenage girl's heartwarming last days and a predator with a serious identity crisis! (Source: FUNimation)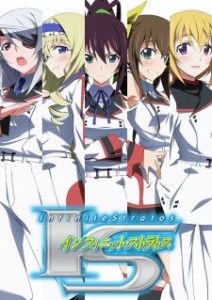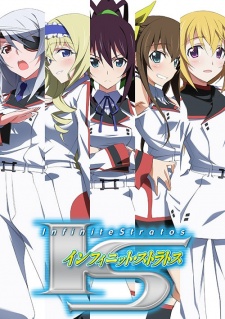 Japan engineered an armed powered exoskeleton "Infinite Stratos" (IS) and it became the mainstream of weapons. Since only women can operate IS, women dominate the society over men. Orimura Ichika is a 15-year-old boy and accidentally touches an IS placed in the IS pilot training school. He is found to be the only man who can operate IS and forced to enter the training school. Ichika's busy school life surrounded by girls has begun. (Source: MyAnimeList)
One year has passed since the Black Rebellion, a failed uprising against the Holy Britannian Empire led by the masked vigilante Zero, who is now missing. At a loss without their revolutionary leader, Area 11's resistance group—the Black Knights—find themselves too powerless to combat the brutality inflicted upon the Elevens by Britannia, which has increased significantly in order to crush any hope of a future revolt.
Lelouch Lamperouge, having lost all memory of his double life, is living peacefully alongside his friends as a high school student at Ashford Academy. His former partner C.C., unable to accept this turn of events, takes it upon herself to remind him of his past purpose, hoping that the mastermind Zero will rise once again to finish what he started, in this thrilling conclusion to the series. [Written by MAL Rewrite]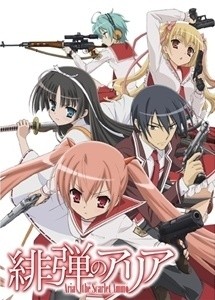 In response to the worsening crime rate, Japan creates Tokyo Butei High, an elite academy where "Butei" or armed detectives hone their deadly skills in hopes of becoming mercenary-like agents of justice. One particular Butei is Kinji Tooyama, an anti-social and curt sophomore dropout who was once a student of the combat-centric Assault Division. Kinji now lives a life of leisure studying logistics in order to cover up his powerful but embarrassing special ability. However, his peaceful days soon come to an end when he becomes the target of the infamous "Butei Killer," and runs into an emotional hurricane and outspoken prodigy of the highest rank, Aria Holmes Kanzaki, who saves Kinji's life and demands that he become her partner after seeing what he is truly capable of. [Written by MAL Rewrite]
References: MyAnimeList, Wiki, ANN