7 Anime Like The iDOLM@STER [Recommendations]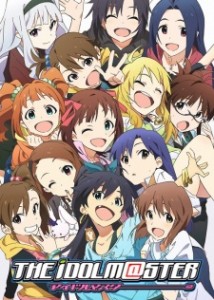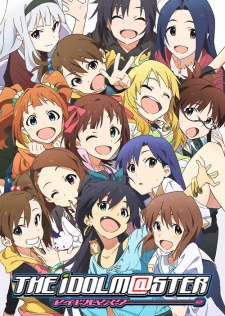 Here are my favorite picks for anime like The iDOLM@STER. Keep in mind the list is in no particular order. Enjoy the recommendations!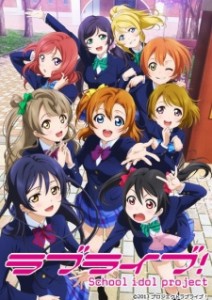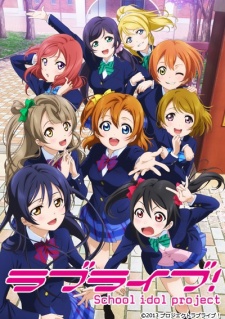 Otonokizaka High School is in a crisis! With the number of enrolling students dropping lower and lower every year, the school is set to shut down after its current first years graduate. However, second year Honoka Kousaka refuses to let it go without a fight. Searching for a solution, she comes across popular school idol group A-RISE and sets out to create a school idol group of her own. With the help of her childhood friends Umi Sonoda and Kotori Minami, Honoka forms μ's (pronounced "muse") to boost awareness and popularity of her school.
Unfortunately, it's all easier said than done. Student council president Eli Ayase vehemently opposes the establishment of a school idol group and will do anything in her power to prevent its creation. Moreover, Honoka and her friends have trouble attracting any additional members. But the Love Live, a competition to determine the best and most beloved school idol groups in Japan, can help them gain the attention they desperately need. With the contest fast approaching, Honoka must act quickly and diligently to try and bring together a school idol group and win the Love Live in order to save Otonokizaka High School. [Written by MAL Rewrite]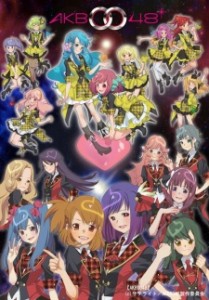 In the beginning of the 21st century, a world war breaks out over interplanetary travel tech. The environment is pretty much destroyed so mankind leaves Earth, settling on other planets, and starts Star Calendar 00.
Entertainment and songs become heavily regulated and eventually banned on several planets due to their power to move people, but a brave idol group puts on guerrilla performances in these systems in the name of a famous act from earlier times that sang to Earth's bitter end, AKB48. Famous throughout the galaxy, the group's name is AKB0048.
This story centers around a group of girls from various planets, some where entertainment is banned and some, where it is not, striving to become great idols and join AKB0048.
Therefore, they participate in the entrance exam and eventually become undergraduates, aiming to someday succeed the current members of the group. (Source: Crunchyroll, edited)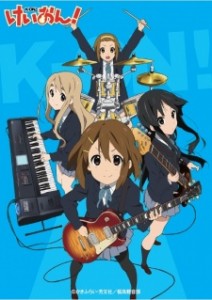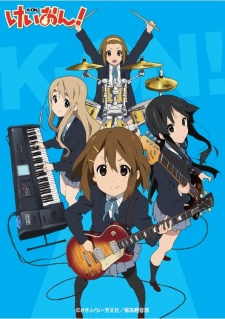 Hirasawa Yui, a young, carefree girl entering high school, has her imagination instantly captured when she sees a poster advertising the "Light Music Club." Being the carefree girl that she is, she quickly signs up; however, Yui has a problem, she is unable to play an instrument.
When Yui goes to the clubroom to explain, she's greeted by the other members: Ritsu, Mio, and Tsumugi. Although disheartened at Yui's lack of musical know-how, they still try to convince her to stay to prevent the club's disbandment. After playing Yui a short piece which re-ignites her imagination, they succeed in keeping their new member and guitarist.
Along with the tasks of school and homework, Yui begins to learn the guitar with the help of the other band members, experiencing many mishaps along the way. However, with the school festival drawing near and Yui getting stuck with her practice, will the Light Music Club be ready in time for their debut? [Written by MAL Rewrite]
Due to his love for small, cute things, Souta Takanashi cannot turn childlike Popura Taneshima down when she recruits him to work for Wagnaria, a family restaurant located in Hokkaido. Takanashi takes particular joy in doting on the older Popura, which only fuels her complex over how young she looks. He also quickly learns he must stay on his toes once he meets the rest of his colleagues, including the katana-wielding floor chief Yachiyo Todoroki, the intimidating head chef Jun Satou, the dangerously well-informed and subtly sadistic sous chef Hiroomi Souma, the adamantly lazy manager Kyouko Shirafuji, and the waitress Mahiru Inami who has a "painful" fear of men.
Powered by an eccentric cast, Working!! is a unique workplace comedy that follows the never-dull happenings within the walls of Wagnaria as Takanashi and his co-workers' quirky personalities combine to create non-stop antics, shenanigans, and hilarity. [Written by MAL Rewrite]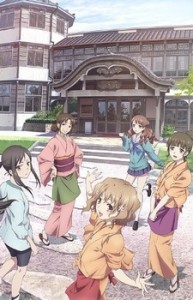 After her single mother decides to run off with a boyfriend to dodge debt collectors, the young and energetic Ohana is sent to live with her grandmother. However, her grandmother is the strict owner of a hot springs inn and requires her to work at the inn to pay for her living expenses. Although Ohana is unhappy about this situation at first, she decides to make the best of her situation and work hard. Ohana's life is suddenly filled with fun, mischief, and drama! [Written by MAL Rewrite]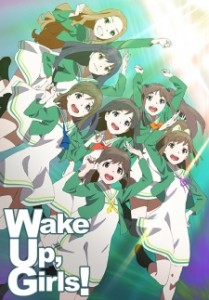 Green Leaves Entertainment is a tiny production company on the verge of going out of business in Sendai, the biggest city in Japan's northeastern Tohoku region. The agency once managed the careers of magicians, photo idols, fortune-tellers, and other entertainers, but its last remaining client finally quit. In danger of having zero talent (literally), the president Tange hatches an idea of producing an idol group. On the brash president's orders, the dissatisfied manager Matsuda heads out to scout raw talent. Matsuda makes a fateful encounter with a certain girl…(Source: ANN)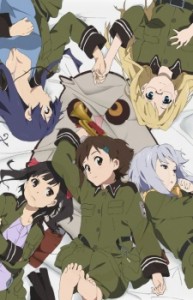 In a lonely corner of the world, on the edge of No Man's Land, sits Clocktower Fortress. It's home to the 1121st Platoon of the Helvetian Army, and their newest member is a 15-year-old volunteer named Kanata Sorami, who enlisted to learn how to play the bugle. When she was a child, Kanata was saved by a beautiful soldier and found inspiration in the clear, golden sound of her trumpet. From that day forward, Kanata decided music would be her life.
As the other platoon members train her how to be a bugler and a soldier, Kanata's enduring optimism will inspire them to look for happiness and beauty, even in a world haunted by war. (Source: Right Stuf, Inc.)
References: MyAnimeList, Wiki, ANN