7 Anime Like The Pet Girl of Sakurasou [Sakurasou no Pet na Kanojo]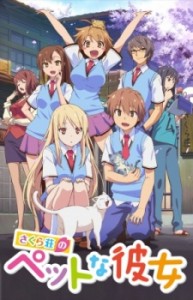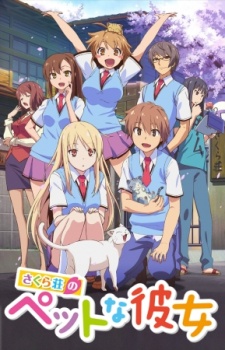 Here are my favorite picks for anime like Sakurasou no Pet na Kanojo. Keep in my the list is in no particular order. Enjoy the recommendations!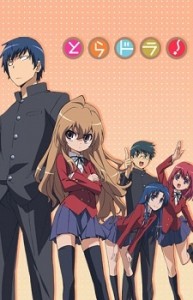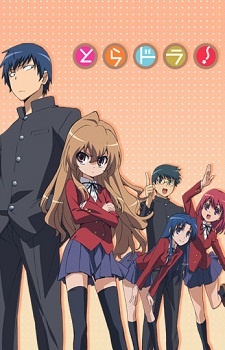 It hurts being misunderstood by your peers. Ryuuji Takasu is a victim of the oh-so familiar high school rumor mill. His slanted eyes and brute appearance have led his classmates to fear for the worst, labeling him a delinquent and avoiding unnecessary contact with him. The truth of the matter is that Ryuuji is actually a really nice guy who enjoys the simple things in life – cooking, cleaning and playing with his parakeet. If you omit his bad reputation, Ryuuji has a pretty peaceful life. That is until he accidentally looks into the eyes of the tiger…
Unlike Ryuuji, Taiga Aisaka, known as "Palmtop Tiger" by her classmates, deserves her bad reputation. Despite her petite size and cute, doll-like appearance, Taiga is actually quite a handful; she has a horrible temper and an even worse attitude. After a traumatic "uh-oh" mistake (on Taiga's part), she meets Ryuuji. Although the two have trouble getting along at first, they eventually decide to make the best of their situations and form a pact to help each other get closer to their crushes. Will puppy love bloom for the Tiger x Dragon duo? Or will they destroy each other in the process?
Toradora! is a slice of life anime that explores the awkward, yet adorable, moments of high school that everyone of us has faced at one point or another. The storyline is sure to tug at your heartstrings and poke at your funny bone, all at the same time.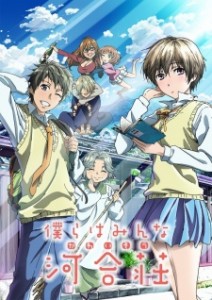 Thanks to his parents' job transfer, high school freshman Kazunari Usa finally gets to enjoy living on his own in the Kawai Complex, a boarding house that provides meals for its residents. Ritsu, the senpai he admires, also lives in Kawai Complex, as do a few other "unique" individuals: his masochistic roommate Shirosaki; beautiful, big-breasted Mayumi who has no luck in finding men; and sly, predatory college woman Sayaka. Surrounded by these people, Usa never finds his daily life boring. (Source: ANN, edited)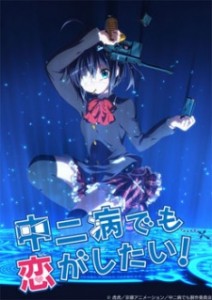 Yuuta Togashi suffered from chuunibyou while he was in middle school. When he graduated, he put that dark history behind him and forgot about it… or he was supposed to. High school was smooth sailing and full of enjoyment—until the unavoidable, sad event occurs. The event that locks Yuuta into a contract with Rikka Takanashi and disrupts his desperately ordinary life. (Source: adapted from the back of the first novel)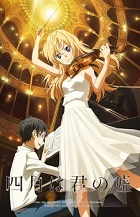 Music accompanies the path of the human metronome, the prodigious pianist Kousei Arima. But after the passing of his mother, Saki Arima, Kousei falls into a downward spiral, rendering him unable to hear the sound of his own piano.
Two years later, Kousei still avoids the piano, leaving behind his admirers and rivals, and lives a colorless life alongside his friends Tsubaki Sawabe and Ryouta Watari. However, everything changes when he meets a beautiful violinist, Kaori Miyazono, who stirs up his world and sets him on a journey to face music again.
Based on the manga series of the same name, Shigatsu wa Kimi no Uso approaches the story of Kousei's recovery as he discovers that music is more than playing each note perfectly, and a single melody can bring in the fresh spring air of April. [Written by MAL Rewrite]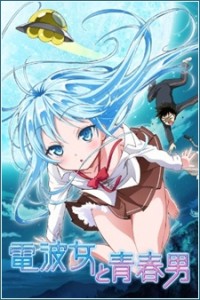 The story revolves around a highschool boy named Niwa Makoto. He lives with his aunt's family since his parents are away on business. It is there where he meets his mysterious cousin of the same age Touwa Erio — who happens to tie a futon mattress around her upper body and is a self-proclaimed alien. Her staple food is pizza. Erio had been missing for half a year and was found floating in the sea. She doesn't remember anything about what happened during that period of time, but she began to think that it was the act of an alien and wanders the neighbourhood wrapped in the futon. (Source: AniDB)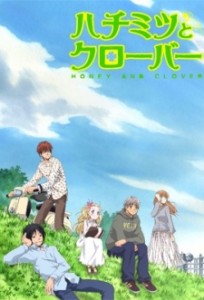 Takemoto Yuuta, Mayama Takumi, and Morita Shinobu are college students who share the small apartment. Even though they live in poverty, the three of them are able to obtain pleasure through small things in life. The story follows these characters' life stories as poor college students, as well as their love lives when a short but talented 18 year old girl called Hanamoto Hagumi appears. (Source: ANN)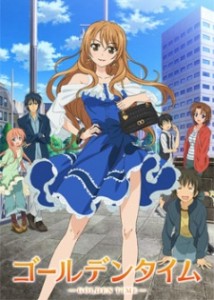 Banri Tada is a newly admitted student at a private law school in Tokyo. However, due to an accident, he lost all of his memories. During his freshman orientation, he encounters another freshman from the same school, Mitsuo Yanagisawa, and they hit it off at once. Without any memory of each other, their lives become more and more intertwined as if set by the hands of fate. But what is their fate, and will it lead to happiness or another memory to forget… (Source: Crunchyroll)
References: MyAnimeList, Wiki, ANN