9 Anime Like The Troubled Life of Miss Kotoura [Kotoura-san]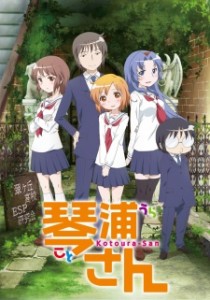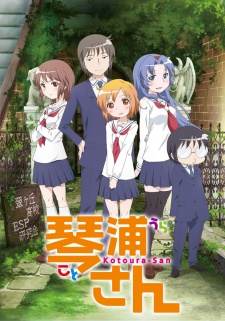 Here are my favorite picks for anime like Kotoura-san. Keep in my the list is in no particular order. Enjoy the recommendations!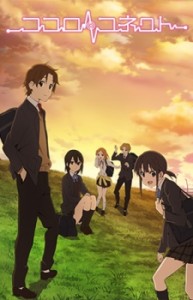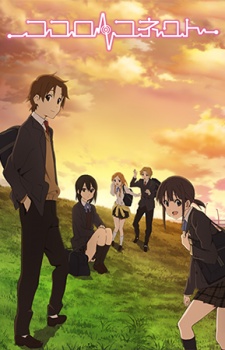 The five members of the Cultural Research Club—Taichi Yaegashi, Iori Nagase, Himeko Inaba, Yui Kiriyama, and Yoshifumi Aoki—encounter a bizarre phenomenon one day when Aoki and Yui switch bodies without warning. The same begins to happen to the other club members, throwing their daily lives into disarray.
At first the five students find some amusement amidst the confusion, but this unwarranted connection also exposes the painful scars hidden within their hearts. As their calm lives are shattered, the relationships between the five students also begin to change… (Source: Crunchyroll, edited)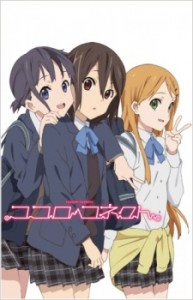 The final four episodes of Kokoro Connect.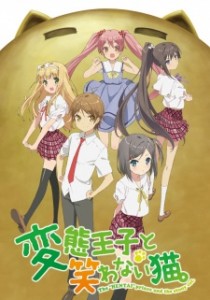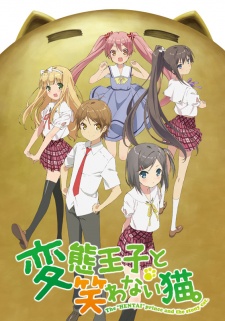 Youto Yokodera is always thinking about his carnal desires, but no one acknowledges him as a pervert. He learns about a cat statue that supposedly grants wishes. The boy goes to pray that he will be able to express his lustful thoughts whenever and wherever he wants. At the statue, Youto encounters Tsukiko Tsutsukakushi, a girl from his high school with her own wish—that she would not display her real intentions so readily. (Source: ANN)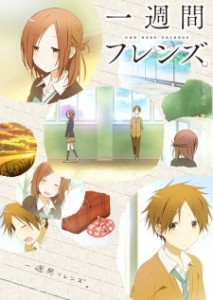 Kaori Fujimiya is always alone because all of her happy memories, including time spent with her friends, disappear every Monday. Deciding that he wants to be friends with her anyway, Yuuki Hase tries to get close to Kaori each week, wishing that she would one day call him "a friend."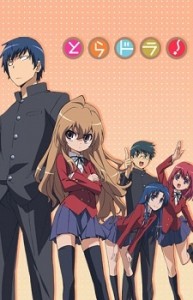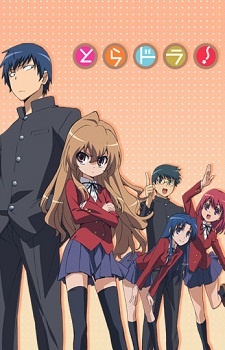 It hurts being misunderstood by your peers. Ryuuji Takasu is a victim of the oh-so familiar high school rumor mill. His slanted eyes and brute appearance have led his classmates to fear for the worst, labeling him a delinquent and avoiding unnecessary contact with him. The truth of the matter is that Ryuuji is actually a really nice guy who enjoys the simple things in life – cooking, cleaning and playing with his parakeet. If you omit his bad reputation, Ryuuji has a pretty peaceful life. That is until he accidentally looks into the eyes of the tiger…
Unlike Ryuuji, Taiga Aisaka, known as "Palmtop Tiger" by her classmates, deserves her bad reputation. Despite her petite size and cute, doll-like appearance, Taiga is actually quite a handful; she has a horrible temper and an even worse attitude. After a traumatic "uh-oh" mistake (on Taiga's part), she meets Ryuuji. Although the two have trouble getting along at first, they eventually decide to make the best of their situations and form a pact to help each other get closer to their crushes. Will puppy love bloom for the Tiger x Dragon duo? Or will they destroy each other in the process?
Toradora! is a slice of life anime that explores the awkward, yet adorable, moments of high school that everyone of us has faced at one point or another. The storyline is sure to tug at your heartstrings and poke at your funny bone, all at the same time.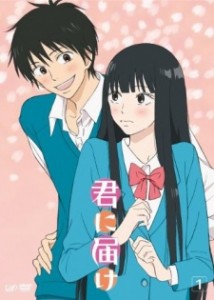 Kuronuma Sawako is completely misunderstood by her classmates. Her timid and sweet demeanor is often mistaken for malicious behavior. This is due to her resemblance to the ghost girl from "The Ring," which has led her peers to give her the nickname Sadako. Longing to make friends and live a normal life, she is naturally drawn to Kazehaya Shouta, the most popular guy in class, whose "100% refreshing" personality earns him great admiration from Sawako. So when Kazehaya starts talking to her, maybe there is hope for the friendships Sawako has always longed for. Maybe… there is even a little hope for some romance in her future. [Written by MAL Rewrite]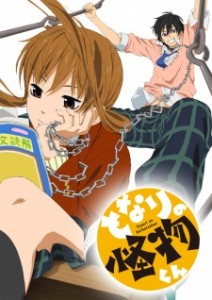 Nicknamed "Dry Ice," Shizuku is seen as emotionless and cold by her classmates. When she's tasked with delivering class printouts, she runs into Haru, who immediately decides that they're friends. Shizuku is touched by his innocence and his lack of knowledge towards human relationships.
Though known as a violent and uncontrollable monster, Haru also has a kind and gentle side. He immediately declares his love for Shizuku, but it takes much longer for her to realize and accept her own feelings towards him. Together, the two previously unsocial beings help each other learn how to care for others and make friends. (Source: NIS America)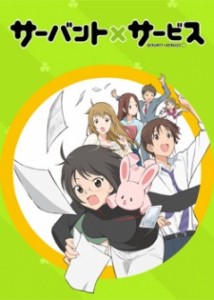 Anime about the staff of the health and welfare section of the ward office of a certain city. Newcomers Hasebe Yutaka, Yamagami, Miyoshi Saya, and their supervisor Ichimiya Taishi go through the everyday quirks of working at their office.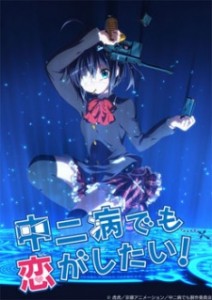 Yuuta Togashi suffered from chuunibyou while he was in middle school. When he graduated, he put that dark history behind him and forgot about it… or he was supposed to. High school was smooth sailing and full of enjoyment—until the unavoidable, sad event occurs. The event that locks Yuuta into a contract with Rikka Takanashi and disrupts his desperately ordinary life. (Source: adapted from the back of the first novel)
References: MyAnimeList, Wiki, ANN