9 Anime Like Tiger & Bunny [Recommendations]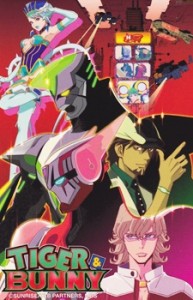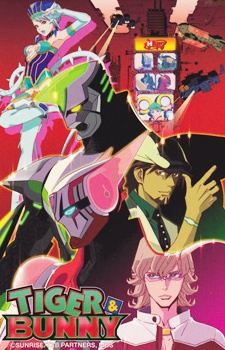 Here are my favorite picks for anime like Tiger & Bunny. Keep in mind the list is in no particular order. Enjoy the recommendations!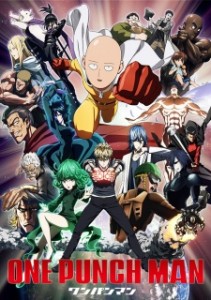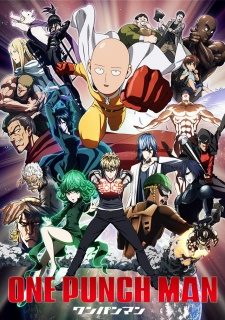 The seemingly ordinary and unimpressive Saitama has a rather unique hobby: being a hero. In order to pursue his childhood dream, he trained relentlessly for three years—and lost all of his hair in the process. Now, Saitama is incredibly powerful, so much so that no enemy is able to defeat him in battle. In fact, all it takes to defeat evildoers with just one punch has led to an unexpected problem—he is no longer able to enjoy the thrill of battling and has become quite bored.
This all changes with the arrival of Genos, a 19-year-old cyborg, who wishes to be Saitama's disciple after seeing what he is capable of. Genos proposes that the two join the Hero Association in order to become certified heroes that will be recognized for their positive contributions to society, and Saitama, shocked that no one knows who he is, quickly agrees. And thus begins the story of One Punch Man, an action-comedy that follows an eccentric individual who longs to fight strong enemies that can hopefully give him the excitement he once felt and just maybe, he'll become popular in the process. [Written by MAL Rewrite]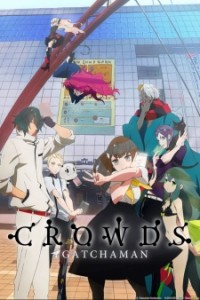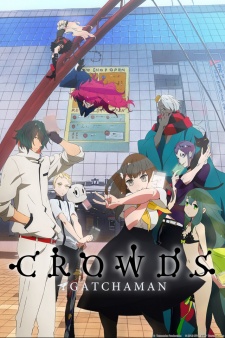 Hajime Ichinose's ordinary life is in for a change when a transcendent being named J.J Robinson hands her a small book called NOTE—a device which transforms her into one of the Gatchaman, the legendary protectors of Tachikawa City. Stressing that the existence of their group must remain a secret, fellow Gatchaman Sugane Tachibana takes Hajime to their base of operations, where Paiman, the panda-like alien leader of the Gatchaman, reveals their purpose: to eliminate aliens that pose a danger to humanity. These existential threats, called MESS, are becoming increasingly dangerous, destroying everything they touch. Now it's up to the Gatchaman and their new recruit to stop them before the world is engulfed in chaos. [Written by MAL Rewrite]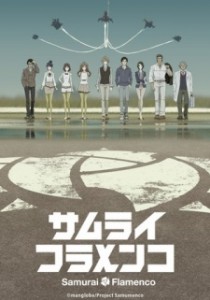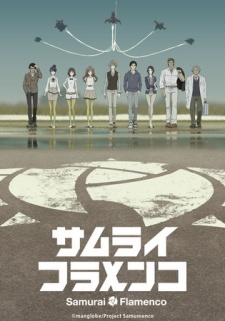 Inspired by hero shows and his own grandfather, driven by an unfaltering sense of justice, one man stands up for what is right. By day, he is superstar model Masayoshi Hazama. By night, he is Samurai Flamenco! His outfit may be handmade and cheesy, and his fighting skills might be nonexistent, but that doesn't stop Masayoshi. He'll clean this city of crime, one misdemeanor at a time-as soon as the bad guys start taking him seriously.
Masayoshi might start out as a nobody, but he doesn't let that stop him. Before he knows it, his vigilante alter-ego has gained the attention of quite a number of people. Joined by good-guy cop Hidenori Goto, a J-pop star trio, an actor and martial artist master, and a motley crew of other characters, Masayoshi lives out his dream of becoming a tokusatsu superhero.
But the dream is about to turn into a nightmare. Samurai Flamenco's crime-fighting ways escalate quickly from preventing littering and petty theft to insane adventures and the fate of the world resting squarely on his costumed shoulders. What makes a true hero? Masayoshi is about to find out. (Source: MyAnimeList)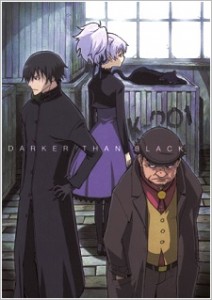 It has been 10 years since Heaven's Gate appeared in South America and Hell's Gate appeared in Japan, veiling the once familiar night sky with an oppressive skyscape. Their purposes unknown, these Gates are spaces in which the very laws of physics are ignored. With the appearance of the Gates emerged Contractors, who, in exchange for their humanity, are granted supernatural abilities.
In the Japanese city surrounding Hell's Gate, Section 4 Chief Misaki Kirihara finds herself at odds with an infamous Contractor codenamed Hei. Called "Black Reaper" in the underground world, Hei, like his associates, undertakes missions for the mysterious and ruthless Syndicate while slowly peeling back the dark layers covering a nefarious plot that threatens the very existence of Contractors.
From the mind of Tensai Okamura comes a sci-fi thriller taking the form of a subtle exposé on a war in which political positions and justice have no sway—a war waged exclusively in the shadows. [Written by MAL Rewrite]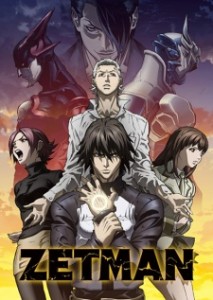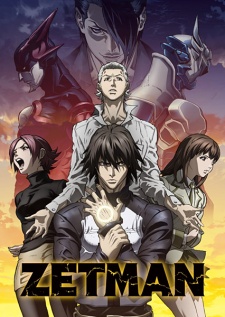 The story starts off with a face-off between two rival heroes, ZET and ALPHAS, and then traces their origins – Jin Kanzaki, a young man with the ability to transform into a superhuman being known as ZET, and Kouga Amagi, a young man with a strong sense of justice who uses technology to fight as ALPHAS.
The fates of these two men and those around them intertwine as they fight to protect mankind and destroy monstrous abominations known as Players. (Source: ytv ENGLISH)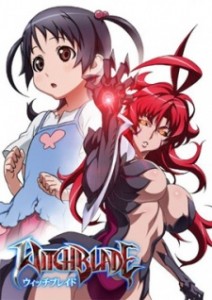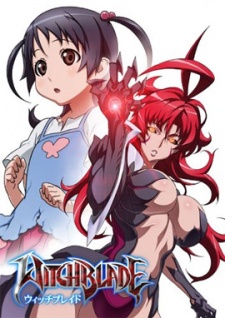 Masane Amaha and her daughter Rihoko are on the run from a government child welfare agency that wants to take Rihoko away from her mother. They are caught and Rihoko is taken away. Meanwhile, Masane is attacked by an advanced weapon that can disguise itself as a human being. When faced with the danger, a strange light emits from her wrist and she transforms into a powerful being. She destroys the weapon and consequently becomes involved in a power struggle between powerful organizations, with her at the center of their attention. Because she holds the greatest power of them all, the legendary Witchblade. (Source: AniDB)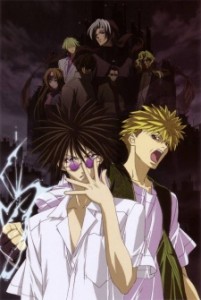 Mido Ban and Amano Ginji are known as the Get Backers, retrievers with a success rate of 100%. Whatever is lost or stolen, they can definitely get it back. Despite their powerful abilities and enthusiastic behavior, Ban and Ginji are terminally broke no matter what they do simply because few people would actually desire to hire them. As a result, the pair of them tend to do dangerous jobs, often leading to unwanted re-encounters with their old (and dangerous) friends. (Source: MyAnimeList)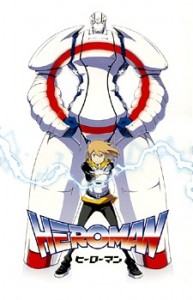 Joey is an orphan living with his grandmother in Center City on the West Coast of the United States of America. Joey, like any other boy his age, is interested in robots and gadgets and dreams about owning a particular toy robot called a Heybo. Heybos have very advanced mechanisms and controls but with great mechanisms comes great price; the robot is too expensive for Joey, whose only source of income is a part-time job at a restaurant and he needs that money to help support himself and his grandmother.
One day, when Joey is on his way home from school, he happens upon a couple of bullies who are playing around with a Heybo. Long story short, the bullies manage to get the robot run over by a car and Joey retrieves the wreckage from a trash can. Once home, Joey fixes the robot and names it Heroman. Later that night, a thunderstorm results in Heroman getting wet and, improbably, struck by lightning. The result is amazing, Heroman grows massive in size, gets emblazoned with the colors of the American flag and responds to Joey's commands!
At the same time in space, an alien race called the Skrugg is preparing an invasion of Earth. Now it's up to Joey and Heroman to save Earth! (Source: MyAnimeList)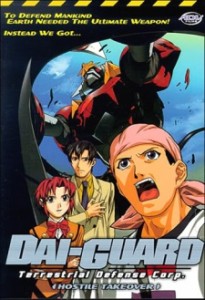 Plot Summary: Thirteen years after their sudden disappearance, an alien race known as the Heterodyne resurface without warning. To combat the Heterodyne, three office workers from the 21st Century Security Corporation operate Dai-Guard – a giant robot no longer regarded as an oversized paperweight. Unfortunately, Dai-Guard is somewhat obsolete and in disrepair. It's a tough job, but salarymen can also save the world.  (Source: ANN)
References: MyAnimeList, Wiki, ANN