6 Anime Like Tokyo ESP [Recommendations]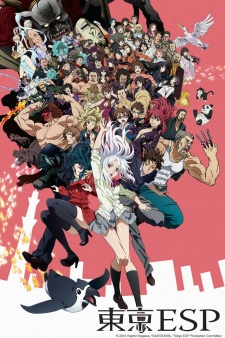 Here are my top picks for anime like Tokyo ESP. Keep in mind the list is in no particular order. Enjoy the recommendations!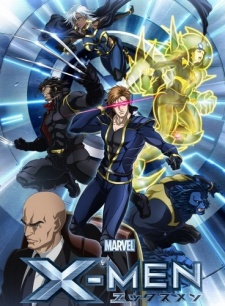 The X-Men are reunited following the death of a teammate, and are summoned by Charles Xavier to Japan following the abduction of Hisako Ichiki (Armor). There, they confront the U-Men, a lunatic cult that steals and transplants mutant organs to further strengthen their own army, and the battle for justice is on. (Source: Marvel)
Kamijou Touma is a student living in Academy City, a highly advanced place in terms of technology. Despite being gauged as a level zero esper (no powers), he possesses on his right hand the Imagine Breaker, an ability that negates any power whatsoever. Touma finds a young girl named Index who is trying to run away from Necessarius, a powerful magic organization that she is member of. Blessed with the skill of memorizing any sort of information, she holds 103,000 forbidden magical books within her head. As science and magic cross paths, Touma must face several dangers amid espers and magicians who appear at the exciting scientific town.
A school love comedy. Kotoura Haruka is a 15-year-old girl who can read people's minds. She has been suffering from troubles caused by her mind-reading ability, and her parents got divorced as a result. She moves to a new high school but tries to keep away from her classmates. Manabe Yoshihisa, one of her classmates, accepts and appreciates her ability and she begins to interact with her friends with his help.  (Source: MAL News)
The story takes place in Tokyo in 2018, where normal humans and those who can use magic coexist. As a result, there are laws against using magic, and a "magic courtroom" exists to preside over lawsuits regarding magic use. In these cases, "Benmashi" or wizard barristers defend those who use magic. The anime follows Cecil, the youngest Benmashi in history, and her associates as they defend clients in these cases. (Source: ANN)
While on the surface Yuu Otosaka appears to be just another charming and intelligent teenager, he has a secret—he has the ability to slip into people's minds and fully control their body for five seconds at a time. Yuu has been using this skill for years to gain the highest grades, which allowed him to enter a prestigious high school.
When the enigmatic Nao Tomori catches Yuu using his power, she coerces him and his sister Ayumi into transferring to Hoshinoumi Academy, a school for students with supernatural abilities. The student council of the school, led by Nao, is tasked with secretly tracking down adolescents who abuse their powers. Yuu is forced to join the student council and together, they face formidable challenges that bring him closer to the shocking truth that his own, seemingly incomplete ability, might be more powerful than he could have ever imagined. An original story from Jun Maeda, creator of Angel Beats and Clannad, Charlotte explores the supernatural lives of these teenagers and the price they must pay for being special. [Written by MAL Rewrite]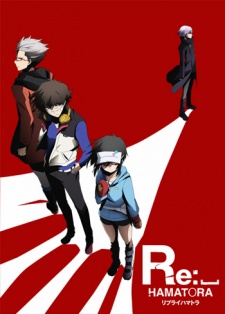 It has been three months since the incident at Yokohama. Things have been settling down at Cafe Nowhere. Murasaki and Hajime have teamed up and started investigating again. After an unforeseen reunion, Art holds Nice at gunpoint. What are his real intentions? What will become of the connection between Art and Hamatora? (Source: Crunchyroll)
The Fourth Progenitor—that's the world's strongest vampire that should only exist in legends. Accompanied by twelve Kenjuu and spreading calamity, this phantom vampire appeared in Japan. For the observation and obliteration of this Fourth Primogenitor, the government and Lion King decided to dispatch an attack mage known as a Sword Shaman. However, for some reason, the one chosen for the observation was a apprentice Sword Shaman girl, Himeragi Yukina. Wielding the strongest anti-primogenitor spirit spear, Yukina arrived at Demon District, Itogami City. What is the true identity of the Fourth Primogenitor, Akatsuki Kojou, she encountered over there?! (Source: Baka-Tsuki, edited)
References: MyAnimeList, ANN, Wiki