7 Anime Like Tokyo Ravens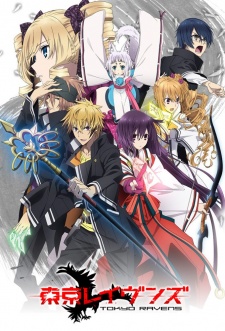 Here are my favorite picks for anime like Tokyo Ravens. Keep in my the list is in no particular order. Enjoy the recommendations!
The Fourth Progenitor—that's the world's strongest vampire that should only exist in legends. Accompanied by twelve Kenjuu and spreading calamity, this phantom vampire appeared in Japan. For the observation and obliteration of this Fourth Primogenitor, the government and Lion King decided to dispatch an attack mage known as a Sword Shaman. However, for some reason, the one chosen for the observation was a apprentice Sword Shaman girl, Himeragi Yukina. Wielding the strongest anti-primogenitor spirit spear, Yukina arrived at Demon District, Itogami City. What is the true identity of the Fourth Primogenitor, Akatsuki Kojou, she encountered over there?! (Source: Baka-Tsuki, edited)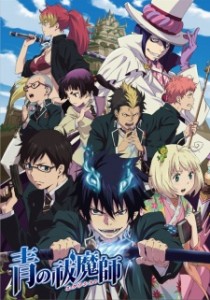 Humans and demons are two sides of the same coin, as are Assiah and Gehenna, their respective worlds. The only way to travel between the realms is by the means of possession, like in ghost stories. However, Satan, the ruler of Gehenna, cannot find a suitable host to possess and therefore, remains imprisoned in his world. In a desperate attempt to conquer Assiah, he sends his son instead, intending for him to eventually grow into a vessel capable of possession by the demon king.
Ao no Exorcist follows Rin Okumura who appears to be an ordinary, somewhat troublesome teenager—that is until one day he is ambushed by demons. His world turns upside down when he discovers that he is in fact the very son of Satan and that his demon father wishes for him to return so they can conquer Assiah together. Not wanting to join the king of Gehenna, Rin decides to begin training to become an exorcist so that he can fight to defend Assiah alongside his brother Yukio. [Written by MAL Rewrite]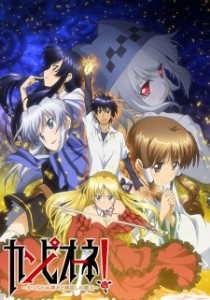 Some people suddenly find religion, but for 16-year-old Kusanagi Godou, it's that REALLY old time religion that's found him! As the result of defeating the God of War in mortal combat, Godou's stuck with the unwanted position of Campione!, or God Slayer, whose duty is to fight Heretical Gods whenever they try to muscle in on the local turf. Not only is this likely to make Godou roadkill on the Highway to Heaven, it's also a job that comes with a lot of other problems. Like how to deal with the fact that his "enhanced status" is attracting a bevy of overly-worshippy female followers. After all, they're just there to aid him in his demi-godly duties, right? So why is it that their leader, the demonically manipulative sword-mistress Erica Blandelli, seems to have such a devilish interest in encouraging some VERY unorthodox activities? Get ready for immortal affairs, heavenly harems and lots of dueling deities taking pious in the face as the ultimate smash, bash and thrash of the Titans rocks both Heaven and Earth. (Source: Sentai Filmworks)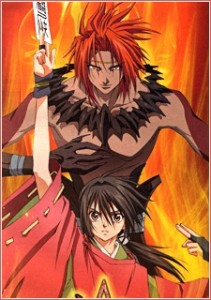 Masahiro is the grandson of the great onmyouji, Abe no Seimei. However, he lost his sixth sense that enables him to see supernatural beings, which is very important for an onmyouji. Thus, he is left with no choice but to try and pick a different career. But one day, a strange mononoke appears, which he names Mokkun, who shows him his true potential powers after fighting a demon. With the assistance of Mokkun, his quest to become the greatest onmyouji begins.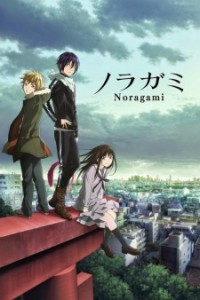 The world consists of two parts: the near shore and far shore. The near shore is the place where people reside, while the far shore is the place for deities and ayakashi, which are emotional fragments that can possess humans and cause trouble. So it is a deity's responsibility to remove those ayakashi from the near shore with the help of weapons called Shinki, made from the spirits of dead people.
Yato is a minor deity of war without shrine. Together with his Shinki, Tomone, he runs a Delivery Wish Granting Service, granting wishes for only 5 yen. After his Shinki leaves him on less than agreeable terms, he decides to run simple errands that do not involve ayakashi-related matters. While on a mission to find a lost kitten, he is nearly hit by a bus, but saved by a girl named Iki Hiyori. Hiyori dies for a moment, but then comes back to life. This, however, causes Hiyori's soul to become unstable, leaving her body frequently. So by offering 5 yen, she asks Yato to fix her body… but Yato cannot help without a Shinki, so Hiyori accompanies him on his journey to find one, in the hopes of becoming normal again. But behind Yato's kind-hearted face lies a twisted past… (Source: AniDB)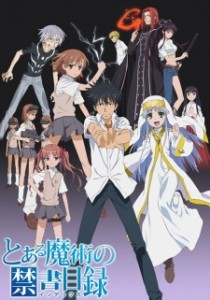 Kamijou Touma is a student living in Academy City, a highly advanced place in terms of technology. Despite being gauged as a level zero esper (no powers), he possesses on his right hand the Imagine Breaker, an ability that negates any power whatsoever. Touma finds a young girl named Index who is trying to run away from Necessarius, a powerful magic organization that she is member of. Blessed with the skill of memorizing any sort of information, she holds 103,000 forbidden magical books within her head. As science and magic cross paths, Touma must face several dangers amid espers and magicians who appear at the exciting scientific town. (Source: ANN)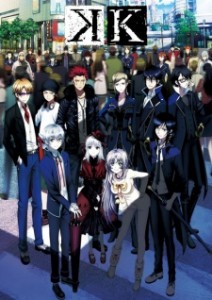 Set in a world where history has taken a slightly different course from the one we're familiar with, K follows the story of a young boy whose life is caught in a psychic war between seven kings.
Ashinaka High School is known for its unique setting: the entire campus is built on an island. Yashiro Isana, aka Shiro, is having lunch with a cat on one of the school rooftops. After his lunch break, Shiro goes on an errand for his classmate Kukuri to prepare for their upcoming school festival, only to be chased by some intimidating-looking men. (Source: ANN)
References: MyAnimeList, Wiki, ANN