7 Anime Like Tonari no Seki-kun: The Master of Killing Time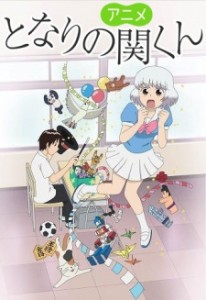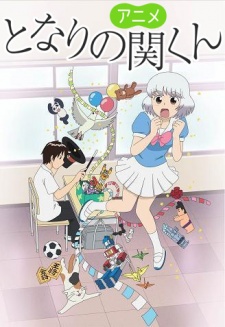 Here are my favorite picks for anime like Tonari no Seki-kun: The Master of Killing Time. Keep in my the list is in no particular order. Enjoy the recommendations!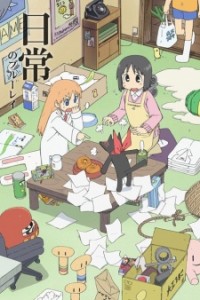 While the title suggests a story of simple, everyday school life, the contents are more the opposite. The setting is a strange school where you may see the principal wrestle a deer or a robot's arm hide a rollcake. However there are still normal stories, like making a card castle or taking a test you didn't study for.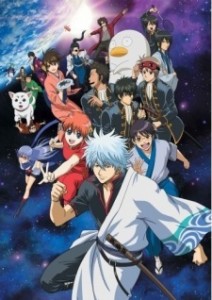 Life isn't easy in feudal Japan… especially since the aliens landed and conquered everything! Oh sure, the new health care is great, but the public ban on the use of swords has left a lot of defeated samurai with a difficult decision to make concerning their future career paths! This is especially true if, as in the case of Gintoki Sakata, they're not particularly inclined towards holding a day job, which is why Gintoki's opted for the freelance route, taking any job that's offered to him as long as the financial remuneration sounds right. Unfortunately, in a brave new world filled with stray bug-eyed monsters, upwardly mobile Yakuza and overly ambitious E.T. entrepreneurs, those jobs usually don't pay as well as they should for the pain, suffering and indignities endured! (Source: Sentai Filmworks)
Tadakuni, Hidenori, and Yoshitake are students at the all-boys academy, Sanada North High School. This is a tale about just that—their daily lives as students. Winning the basketball tournament? Finding true love? You won't find any of that here. Whether it's sparking random arguments while hanging out with friends, meeting that one weird co-worker at a part-time job, or even letting imaginations run wild on a windy afternoon, we've all experienced the show's ordinary but true-to-life themes at one point or another. (Source: NIS America)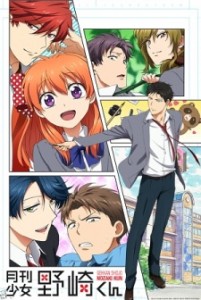 High school student Chiyo Sakura has a crush on schoolmate Umetarou Nozaki, but when she confesses her love to him, he mistakes her for a fan and gives her an autograph. When she says that she always wants to be with him, he invites her to his house and has her help on some drawings. Chiyo discovers that Nozaki is actually a renowned shoujo manga artist named Sakiko Yumeno. She then agrees to be his assistant in order to get closer to him. As they work on his manga, they encounter other schoolmates who assist them or serve as inspirations for characters in the stories. (Source: Wikipedia)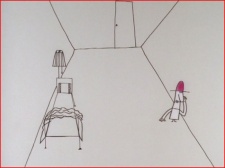 For the man living next door, a quiet and restful sleep seems to be an elusive wish.
Experimental short animation from 1965 from pioneer Yoji Kuri.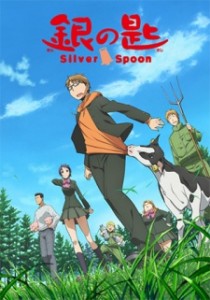 Yugo Hachiken dreams of life separated from his family, so he takes the initiative by enrolling in an agriculture school. He thinks, with his talent in studying, no problems will arise no matter what kind of school he attends. He is proven wrong very quickly. Raised as a city boy, he is forced to uncover the inconvenient truth about agricultural life. Enjoy the story of Hachiken, as he tries to keep up with his new friends, farmers' heirs, who are already accustomed to the harsh world of farming. With no clear goals or understanding of farming life, how will Hachiken survive this new, cruel reality? The story of a sweat, tear, and mud-stained youth begins! (Source: MAL)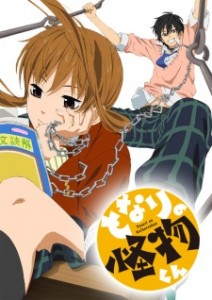 Nicknamed "Dry Ice," Shizuku is seen as emotionless and cold by her classmates. When she's tasked with delivering class printouts, she runs into Haru, who immediately decides that they're friends. Shizuku is touched by his innocence and his lack of knowledge towards human relationships.
Though known as a violent and uncontrollable monster, Haru also has a kind and gentle side. He immediately declares his love for Shizuku, but it takes much longer for her to realize and accept her own feelings towards him. Together, the two previously unsocial beings help each other learn how to care for others and make friends. (Source: NIS America)
References: MyAnimeList, Wiki, ANN