7 Anime Like Tsuritama [Recommendations]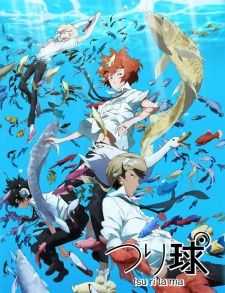 Here are my favorite picks for anime like Tsuritama. Keep in mind the list is in no particular order. Enjoy the recommendations!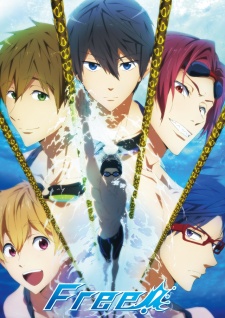 The story revolves around Haruka Nanase, a boy who has always loved to be immersed in water, and to swim in it. Before graduating from elementary school, he participated in a swimming tournament along with his fellow swimming club members, Makoto Tachibana, Nagisa Hazuki, and Rin Matsuoka. After achieving victory, each of the boys went their separate ways.
Time passed, and in the middle of their uneventful high school lives Rin appears and challenges Haruka to a match, showing Haruka his overwhelming power. Not wanting it to end like this, Haruka, gathers together Makoto and Nagisa once again and brings a new member named Rei Ryugazaki to create the Iwatobi High School Swimming Club in order to defeat Rin. (Source: ANN)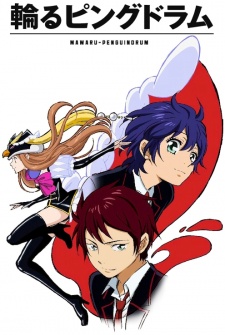 Once you make a decision, does the universe conspire to make it happen? Is destiny a matter of chance, a matter of choice or the complex outcome of thousands of warring strands of fate? All twins Kanba and Shoma know is that when their terminally ill sister Himari collapses at the aquarium, her death is somehow temporarily reversed by the penguin hat that she had asked for. It's a provisional resurrection, however, and it comes at a price: to keep Himari alive they need to find the mysterious Penguin Drum. In order to do that, they must first find the links to a complex interlocking chain of riddles that has wrapped around their entire existence, and unravel the knots that tie them to mystifying diary and a baffling string of strangers and semi-acquaintances who all have their own secrets, agendas and "survival strategies." And in order for Himari to live, someone else's chosen destiny will have to change. It's a story of love, fate, life, death… and Penguins! (Source: Sentai Filmworks)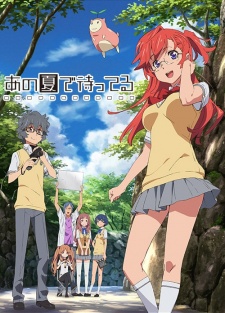 When a group of friends decide to make a movie over a long summer holiday, they end up learning a little about filmmaking and a lot more about each other and themselves. What begins as a simple way to avoid the summer doldrums quickly turns into something much more complex, intimate and revealing, as the maturing relationships between the members of the young cast take on new, and sometimes very unexpected, turns. (Source: Sentai Filmworks)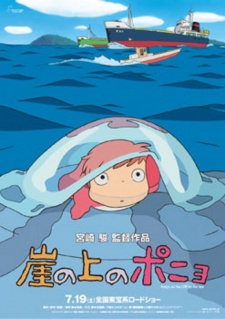 A lonely little boy named Sousuke lives with his mother by the sea, flashing messages across the water to his father's boat. One day, amid the detritus brought in with the tide, he stumbles upon a little goldfish. Delighted by this strange new friend, he takes her home and names her Ponyo. Sousuke comes to learn, however, that Ponyo is no ordinary fish. A visit from a strange man brings with it fantastical happenings that lead Sousuke and Ponyo on an enlightening adventure.
In Gake no Ue no Ponyo, magic and reality clash around Ponyo and Sousuke, testing their resolve. Despite the trials they face, Ponyo and Sousuke form a strong friendship. They meet many interesting characters, and learn just as many lessons from them. (Source: MyAnimeList)
The story revolves around a highschool boy named Niwa Makoto. He lives with his aunt's family since his parents are away on business. It is there where he meets his mysterious cousin of the same age Touwa Erio — who happens to tie a futon mattress around her upper body and is a self-proclaimed alien. Her staple food is pizza. Erio had been missing for half a year and was found floating in the sea. She doesn't remember anything about what happened during that period of time, but she began to think that it was the act of an alien and wanders the neighbourhood wrapped in the futon. (Source: AniDB)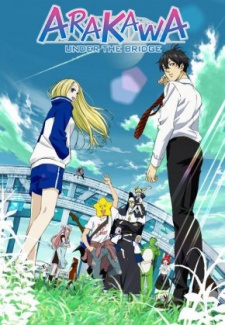 Kou Ichinomiya has always lived according to the creed of his wealthy, successful family: never be in debt to anyone. But one day, under the Arakawa Bridge, his life is saved by a homeless girl named Nino. In order to pay her back, Kou promises to be her boyfriend; and thus begins his new life under the bridge. (Source: ANN)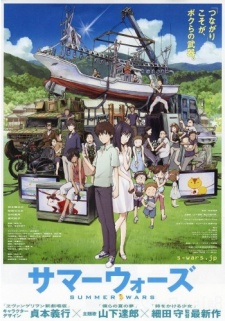 When timid eleventh-grader and math genius Kenji Koiso is asked by older student and secret crush Natsuki to come with her to her family's Nagano home for a summer job, he agrees without hesitation.
Natsuki's family, the Jinnouchi clan, dates back to the Muromachi era (1336 to 1573), and they've all come together to celebrate the 90th birthday of the spunky matriarch of the family, Sakae. That's when Kenji discovers his "summer job" is to pretend to be Natsuki's fiance and dance with her at the birthday celebration.
As Kenji attempts to keep up with Natsuki's act around her family, he receives a strange math problem on his cell phone which, being a math genius, he can't resist solving. As it turns out, the solution to the mysterious equation causes Oz, the program that controls nearly every aspect of life to be hacked into, it's up to Kenji and his new "family" to stop the hacker before it's too late. (Source: twitchfilm.net)
References: MyAnimeList, Wiki, ANN