6 Anime Like Ushio to Tora [Recommendations]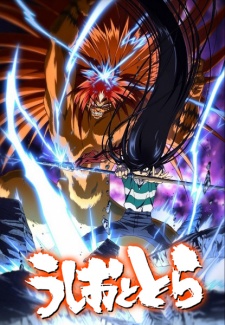 Here are my favorite picks for anime like Ushio and Tora. Keep in mind the list is in no particular order. I omitted Bleach since most people already know about this anime. Enjoy!
Urameshi Yusuke, 14 years of age, is about as troublesome and violent as teenagers come. He is constantly ditching school, causing trouble, and getting into numerous fights everyday. One day however, he does the unexpected, sacrificing himself to save a young child. Such an action, was never ever expected, especially coming from someone as troublesome as Urameshi Yusuke. The afterlife is not prepared for Yusuke, as they never thought he would make such a sacrifice. Nowhere to go, and dead, Yusuke becomes a ghost and must earn his way back into existence.
InuYasha follows Kagome Higurashi, a fifteen-year-old girl whose normal life ends when a demon drags her into a cursed well on the grounds of her family's Shinto shrine. Instead of hitting the bottom of the well, Kagome ends up 500 years in the past during Japan's violent Sengoku period with the demon's true target, a wish-granting jewel called the Shikon Jewel, reborn inside of her.
Humans and demons are two sides of the same coin, as are Assiah and Gehenna, their respective worlds. The only way to travel between the realms is by the means of possession, like in ghost stories. However, Satan, the ruler of Gehenna, cannot find a suitable host to possess and therefore, remains imprisoned in his world. In a desperate attempt to conquer Assiah, he sends his son instead, intending for him to eventually grow into a vessel capable of possession by the demon king.
Sumimura Yoshimori is a Kekkaishi—an inheritor of the power to battle demons, using barriers called kekkai. His family is charged with protecting the grounds of Karasumori high school, a building which magnifies the power of demons who enter it. Helping him are his spirit-wolf companion Madarao, and next door-neighbor Yukimura Tokine, the daughter of a rival clan.
Years ago, Tokine was injured protecting Yoshimori, and now he is determined to become strong enough to keep her from being hurt again. Of course, he'd rather bake his exquisite cakes than have to fight demons at all, but fate has something else in store! As a shadowy demon organization moves to steal Karasumori's power, can Yoshimori overcome legions of demons, a centuries-old family rivalry, and a grandfather who just can't understand his love for baking?
Makunouchi Ippo has been bullied his entire life. Constantly running errands and being beaten up by his classmates, Ippo has always dreamed of changing himself, but never has the passion to act upon it. One day, in the midst of yet another bullying, Ippo is saved by Takamura Mamoru, who happens to be a boxer. Ippo faints from his injuries and is brought to the Kamogawa boxing gym to recover. As he regains consciousness, he is awed and amazed at his new surroundings in the gym, though lacks confidence to attempt anything.
Takamura places a photo of Ippo's classmate on a punching bag and forces him to punch it. It is only then that Ippo feels something stir inside him and eventually asks Takamura to train him in boxing. Thinking that Ippo does not have what it takes, Takamura gives him a task deemed impossible and gives him a one week time limit. With a sudden desire to get stronger, for himself and his hard working mother, Ippo trains relentlessly to accomplish the task within the time limit. Thus Ippo's journey to the top of the boxing world begins.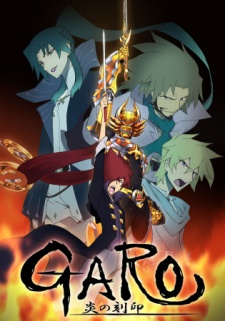 The story of the anime begins when the king's adviser launches a witch hunt, which endangers the Makai Knights and Makai Priests, who are supposed to protect people. A Makai Priest who has been condemned to die at the stake gives birth to a child, Leon Lewis. The child is rescued by his father, a Makai Knight, but never meets his mother. When he grows up he inherits the Gold Armor as a descendant of the Gold Knights. Meanwhile the king's adviser has taken over the country as the king has become ill, and Prince Alfonso has been driven out with his mother. He comes seeking the legendary Gold Knight in hopes of retaking his kingdom.
References: ANN, MyAnimeList, Wiki