8 Anime Like Uta no Prince Sama [Uta no☆Prince-sama♪ Maji Love 1000%]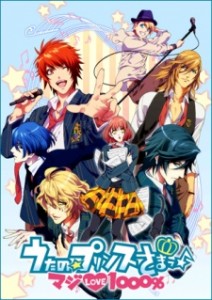 Here are my favorite picks for anime like Uta no☆Prince-sama♪ Maji Love 1000%. Keep in my the list is in no particular order. Enjoy the recommendations!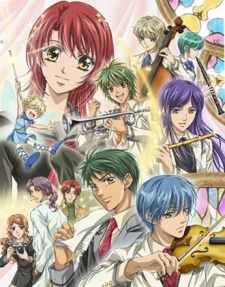 Hino Kahoko is a student whose school is divided into two branches—the Normal Branch, in which students wear grey uniforms, and the Music Branch, in which the students wear white. The school's tradition is a music competition, but it is more common that students from the Music Branch are chosen to compete. Kahoko is surprised one day to encounter a fairy named Lili. Solely because she is the only student to see him, she is the only student from the Normal Branch to be in the competition.
Kahoko doesn't have any musical knowledge, until Lili grants her a magic violin, one that anyone can play if they believe they can truly do it. Kahoko must now face the trials of the competition, her competitors, and her peers.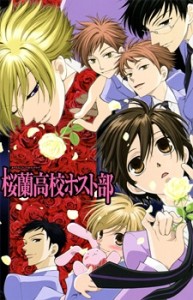 Haruhi Fujioka is a bright scholarship candidate with no rank or title to speak of—a rare species at Ouran High School, an elite academy for students of high pedigree. When she opens the door to Music Room #3 hoping to find a quiet place to study, Haruhi unexpectedly stumbles upon the Host Club. Led by the princely Tamaki, the club—whose other members include the "Shadow King" Kyouya, the mischievous Hitachiin twins, and the childlike Haninozuka "Honey" and his strong protector Mori—is where handsome boys with too much time on their hands entertain the girls in the academy.
In a frantic attempt to remove herself from the hosts, Haruhi ends up breaking a vase worth eight million yen and is forced into becoming the eccentric group's general errand boy to repay her enormous debt. However, thanks to her convincingly masculine appearance, her naturally genial disposition toward girls, and fascinating commoner status, she is soon promoted to full-time male host and plunged headlong into a glitzy whirlwind of elaborate cosplays, rich food, and exciting shenanigans that only the immensely wealthy Ouran Host Club can pull off. [Written by MAL Rewrite]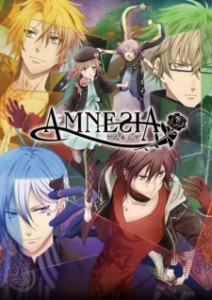 This story takes place in a fictional town, in a fictional country, in a fictional world. One morning, a young lady awakens to find that she has lost all her memories prior to that morning. Her life, her relationships, her very name—all gone. All that's left is a cell phone with numbers and names she doesn't recognize and Orion, a young boy that only she appears to be able to see. With Orion's guidance, she struggles to make sense of herself, a boyfriend she doesn't know and the thousand and one little things that make up a daily life. But with no memories left, the only alternative is to forge new ones, even if that means leaving old loves behind. (Source: Sentai Filmworks)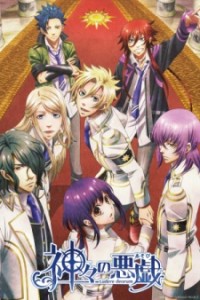 A young high school girl named Kusanagi Yui wakes up one day in a school for gods. There she learns that she was summoned by the god Zeus, who wants her help to show the meaning of being a human to the young gods as well as help bringing the human and the divine worlds closer together.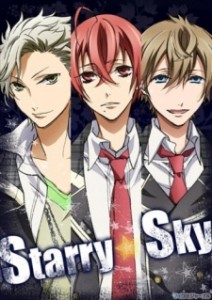 The heroine, Tsukiko, enrolled to a school that was recently changed from all-boys school to co-ed. Since the area where the school is conveniently rural and the rather exclusive curriculums the school has, up until now the heroine is the only one female who enrolled to the school.
In Starry Sky, the 13 constellations of the Zodiac are personified into handsome young men. The anime will be directed by Kiyomo Sayaka who worked with Vampire Knight. Similar to Hetalia – Axis Powers, Starry Sky's anime will be distributed through the Animate.tv website and other means.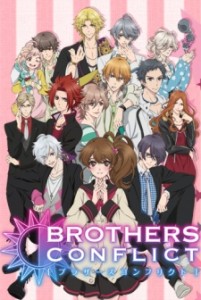 Hinata Ema is the only daughter of a famous adventurer, Hinata Rintarou. One day, Ema learns that Rintarou is going to remarry with a successful apparel maker named Asahina Miwa. Since she doesn't want to disturb them, Ema decides to move out and live with her 13 new brothers in a mansion called Sunrise Residence. As they live under the same roof, romance is starting to grow between Ema and the Asahina brothers. (Source: AniDB)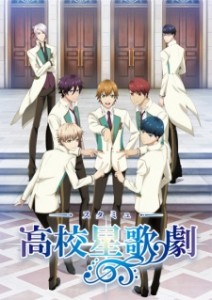 The series tells the story of the five students; Yuuta Hoshitani, Tooru Nayuki, Kaito Tsukigami, Kakeru Tengenji, and Shuu Kuga as they struggle to enter the musical department of Ayanagi Academy, a school focusing on music. They need to be accepted to the Star Frame Class, which is directly taught by the members of Kaou-kai, the most talented from the musical department who stand at the top of the pecking order within the academy. Luckily, they are spotted by Itsuki Ootori, one of Kaou-kai members. (Source: Wikipedia)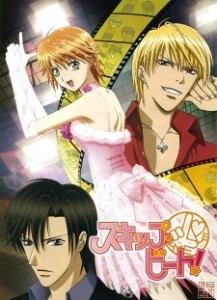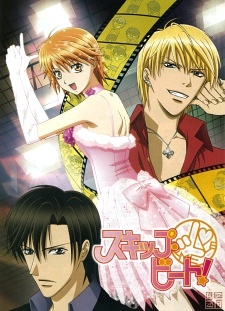 Bright, diligent, and yet naive sixteen-year-old Kyouko Mogami works hard to support the career and dreams of her childhood friend, crush, and rising pop icon, Shoutarou Fuwa. Toiling endlessly at burger joints and tea ceremonies, the innocent Kyouko remains unaware that day in day out, all her tireless efforts have been taken for granted, until, one day, she finds out that her beloved Shou sees her as nothing but a free servant. Shocked, heartbroken and enraged, she vows to take revenge on the rookie star by entering the ruthless world of entertainment herself. As she steps into this new life, Kyouko will face new challenges as well as people who will push her out of her comfort zone.
Based on the best-selling shoujo manga by Yoshiki Nakamura, Skip Beat showcases the growth of a young woman who slowly unlearns how to work herself to the bone for the satisfaction of others and takes her future into her own hands instead. [Written by MAL Rewrite]
References: MyAnimeList, Wiki, ANN