7 Anime Like Valvrave the Liberator [Recommendations]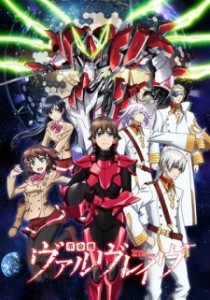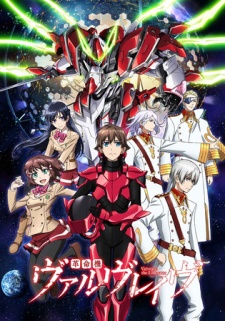 Here are my favorite picks for anime like Kakumeiki Valvrave. Keep in my the list is in no particular order. Enjoy the recommendations!
On August 10th of the year 2010 the Holy Empire of Britannia began a campaign of conquest, its sights set on Japan. Operations were completed in one month thanks to Britannia's deployment of new mobile humanoid armor vehicles dubbed Knightmare Frames. Japan's rights and identity were stripped away, the once proud nation now referred to as Area 11. Its citizens, Elevens, are forced to scratch out a living while the Britannian aristocracy lives comfortably within their settlements. Pockets of resistance appear throughout Area 11, working towards independence for Japan.
Lelouch, an exiled Imperial Prince of Britannia posing as a student, finds himself in the heart of the ongoing conflict for the island nation. Through a chance meeting with a mysterious girl named C.C., Lelouch gains his Geass, the power of the king. Now endowed with absolute dominance over any person, Lelouch may finally realize his goal of bringing down Britannia from within! (Source: Bandai Entertainment)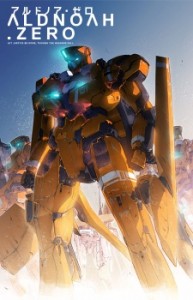 In 1972, the Apollo 17 mission found a hypergate to Mars on the surface of the moon. Upon landing, astronauts discovered an enchanted utility later referred to as "Aldnoah," giving the astronauts a status of superiority. Soon, many humans have relocated to Mars, and have adapted to the name "Martians." After Princess Asseylum, a royal Martian princess, descends onto Earth in an attempt to create a treaty between both planets, a war breaks out between Earth and Mars, and Martian soldiers begin to descend from the sky, riding steel giants, intent on exterminating humanity.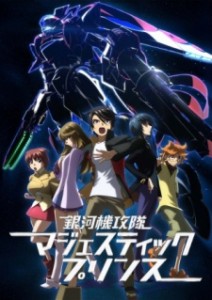 In the latter half of 21st century, humans leave the Earth and begin to live in space. In order to adapt to the environment in space and deal with the hostile aliens in Jupiter, genetically engineered children called "Princes" are artificially raised and trained to be pilots of armed robots "AHSMB (Advanced High Standard Multipurpose Battle Device). This is a story about one of the teenage "Princes," Hitachi O Izuru, who studies in an academic city Grandzehle. (Source: MAL News)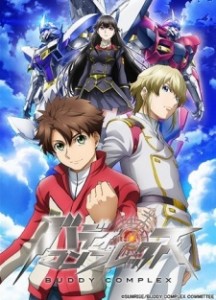 On the first day back after summer break, high-school student Aoba is attacked by a giant robot that appears out of the sky. As he's pursued through the city, his classmate Hina appears in a robot of her own. She rescues him, and tells him cryptically that "Dio is waiting for you", before she disappears. This begins Aoba's new life as the pilot of the Free Treaty Alliance against the Great Zogiria Republic. (Source: ANN)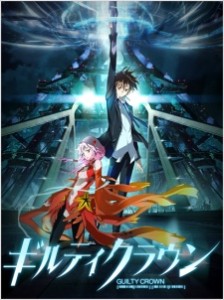 Japan, 2039. Ten years after the outbreak of the "Apocalypse Virus," an event solemnly regarded as "Lost Christmas," the once proud nation has fallen under the rule of the GHQ, an independent military force dedicated to restoring order. Funeral Parlor, a guerilla group led by the infamous Gai Tsutsugami, act as freedom fighters, offering the only resistance to GHQ's cruel despotism.
Inori Yuzuriha, a key member of Funeral Parlor, runs into the weak and unsociable Shuu Ouma during a crucial operation, which results in him obtaining the "Power of Kings"—an ability which allows the wielder to draw out the manifestations of an individual's personality, or "voids." Now an unwilling participant in the struggle against GHQ, Shuu must learn to control his newfound power if he is to help take back Japan once and for all.
Guilty Crown follows the action-packed story of a young high school student who is dragged into a war, possessing an ability that will help him uncover the secrets of the GHQ, Funeral Parlor, and Lost Christmas. However, he will soon learn that the truth comes at a far greater price than he could have ever imagined. [Written by MAL Rewrite]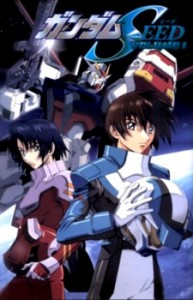 C.E. 71: In the midst of war between the Naturals (OMNI) and Coordinators (ZAFT), a unit from ZAFT is dispatched to hijack the Earth Alliance's newly developed mobile suits on the neutral colony of Heliopolis. Orb Civilian Coordinator Kira Yamato attends the technical college on Heliopolis. After ZAFT hijacks 4 of the 5 mobile suits, Kira stumbles upon the last one, Strike, forced to pilot it to save his and his friend's lives. During this confusion, Kira also reunites with his childhood Coordinator friend, Athrun Zala, who ironically turns out to be a ZAFT soldier and one of the hijackers at Heliopolis. Having control of Strike, Kira joins the Earth Alliance boarding the ship known as Archangel, to protect his friends while despairing over becoming the enemy of his childhood friend and people.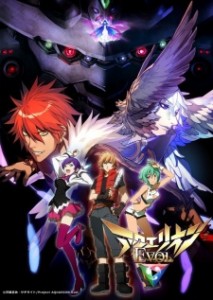 The "Abductors" Invaders from Altea come to Earth with only one purpose, to harvest humans. DEAVA the Aquaria Academy exists to train men and women to use Aquaria, but they cannot ever merge because of Guize stones, these block an "unholy union" between genders. The story follows Amata and Mikono in their enrollment into DEAVA, and fight their fight with Abductors. (Source: FUNimation)
References: MyAnimeList, Wiki, ANN