8 Anime Like Vividred Operation [Recommendations]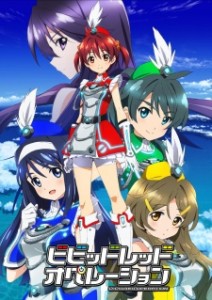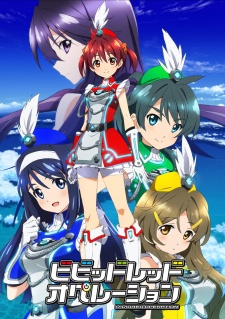 Here are my favorite picks for anime like Vividred Operation. Keep in my the list is in no particular order. Enjoy the recommendations!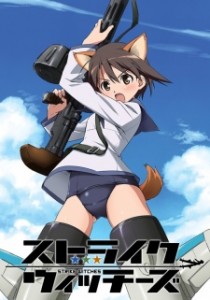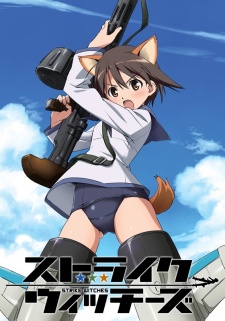 The year is 1944 and the world lives in fear of unidentified flying objects called Neuroi. With the old-boy old guard unable to thwart this deadly menace, humanity turns its desperate eyes to an aerial attack force with much nicer legs. Meet the girls of the 501st Joint Fighter Wing, better known as the Strike Witches. These darlings of the great blue yonder may not have standard issue uniforms, but they do have all the right stuff. Where the average flyboy falters, these dolls blast aliens to bits in the bat of an eyelash. With a little magic and a whole lot of leg, the girls of the 501st are winning the war on pants, and aliens! (Source: Rightstuf)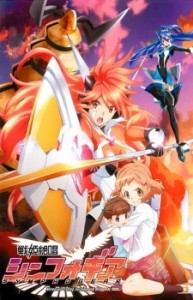 Two years ago, a pair of idols, Tsubasa Kazanari and Kanade Amou, collectively known as ZweiWing, fought against an alien race known as Noise using armor known as Symphogear. To protect a girl named Hibiki Tachibana, who got severely wounded by the Noise, Kanade sacrificed herself. Two years later, as Tsubasa has fought the Noise alone, Hibiki ends up gaining the same power as Kanade. (Source: ANN, Wikipedia)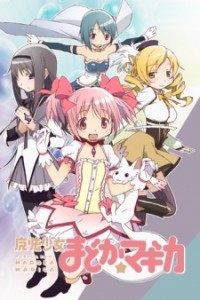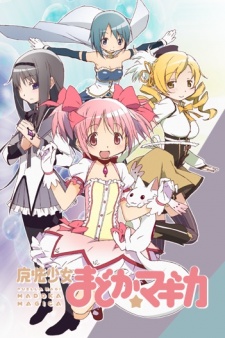 Madoka Kaname and Sayaka Miki are regular high school girls with regular lives, but all that changes when they encounter Kyuubey, a cat-like magical familiar, and Homura Akemi, the new transfer student.
Kyuubey offers them a proposition: he will grant one of their wishes and in exchange, they will each become a magical girl, gaining enough power to fulfill their dreams. However Homura, a magical girl herself, urges them not to accept the offer since everything is not what it seems.
A story of hope, despair, and friendship, Mahou Shoujo Madoka★Magica deals with the difficulties of being a magical girl and the price one has to pay to make a dream come true. [Written by MAL Rewrite]

Madoka Kyouno is an energetic girl who is full of passion. As the proud, and only, member of the Kamogawa Girls' High School Jersey Club, she goes around helping people in need.
Madoka's life is turned upside down when she is suddenly asked by a mysterious girl named Lan to pilot a robot. Motivated by her desire to protect the people and city of Kamogawa, Madoka agrees to pilot the resurrected Vox robot to fight against extraterrestrials that have come to attack Earth. (Source: VIZ Media)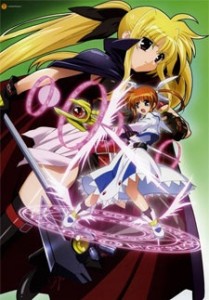 Third grader Takamachi Nanoha stumbled upon an injured talking ferret after hearing his telepathic cries for help. The ferret turned out to be Yuuno, an archeologist and mage from another world who had accidentally scattered the dangerous Jewel Seeds throughout Earth. Without the strength to collect the Jewel Seeds, Yuuno had resumed a ferret form and needed someone else to take on the task for him. He gave a red jewel to Nanoha explaining to her with this she could transform and use magic to combat the monsters that threatened them due to the Jewel Seeds. But the monsters are the least of their worries, as Yuuno and Nanoha are not the only ones out to collect the Jewel Seeds.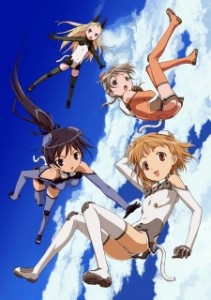 In the near future, Earth is at war with aliens called Worms. The war leaves the population of Earth decimated, with young men the main casualties. The Worms were beaten back but their re-emergence heralds the creation of a mecha unit called the Sonic Divers, piloted by 3 young girls to counter this threat.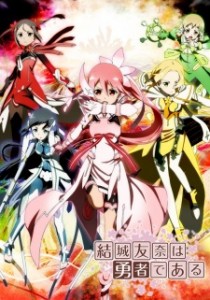 The story takes place in the era of the gods, year 300. Yuuna Yuuki lives an ordinary life as a second year middle school student, but she's also a member of the "Hero Club," where club activities involve dealing with a mysterious being called "Vertex." (Source: ANN)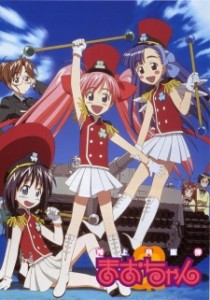 Mao Onigawara is a happy 8-year-old grade-schooler and the granddaughter of Chief of Staff of Ground Defense Force. Equipped with her cloverleaf-shaped badge which enables her to transform (but gives her no special power whatsoever), Mao and her best friends (granddaughters of Chief of Staff of Air and Marine Defense Force, respectively) will defend Japan against the invasion from "cute aliens," who are way too cute to be dealt with regular armed forces. (Source: ANN)
References: MyAnimeList, Wiki, ANN