9 Anime Like Wandering Son [Hourou Musuko] [Recommendations]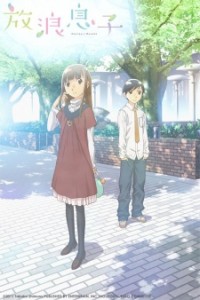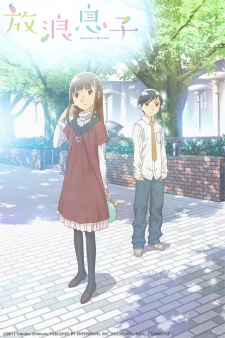 Here are my favorite picks for anime like Wandering Son. Keep in mind the list is in no particular order. Enjoy the recommendations!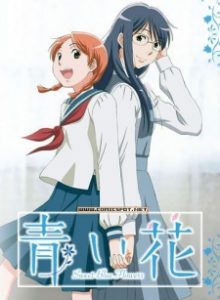 Fumi Manjoume, an introverted, bookish teenage girl, is beginning her first year of high school at Matsuoka Girls' High School. She enters the school year with her heart broken by a previous relationship. At about the same time, she reconnects with her best friend from ten years ago, Akira Okudaira, who is now attending Fujigatani Girls' Academy as a first-year high school student. As they reconnect, they both deal with their own respective romantic problems, and help each other get through them. (Source: ANN)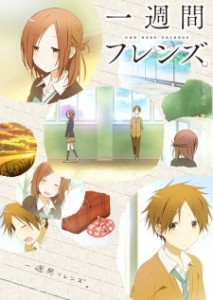 Teenage romance is never easy, but it's especially difficult for second-year high school student Hase Yuuki. The girl he's fallen for, Fujimiya Kaori, is beautiful and kind, and was once the most popular girl in school. But now, she spends all her time alone, and the reason why is stranger and more painful than Yuuki could ever have imagined.
Fujimiya Kaori has a secret: due to an accident she suffered in middle school, she loses all her happy memories at the beginning of the week. As a result, Kaori keeps to herself, unwilling to endure the pain starting a friendship will cause both to her and to the other party. But when Yuuki-kun determinedly pushes his way into her life, Kaori finds herself drawn to him in spite of herself. Can kindness and caring overcome tragedy, and can Kaori and Yuuki become more than one week friends? (Source: MyAnimeList)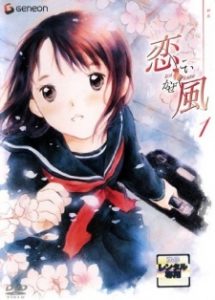 Saeki Koushirou works as a wedding planner, but his own love life is a shambles. His background makes it difficult for him to commit himself wholeheartedly to love. The child of a divorced couple, he lives with his father. He has a mother and a sister, but he has not seen them in years. After being dumped by his girlfriend, a chance encounter with a female high school student shakes Koushirou's calm and awakens new feelings in him—but he learns that the girl is in fact his sister, who will now be staying with his father and him. Yet, the feelings in Koushirou's heart…(Source: ANN)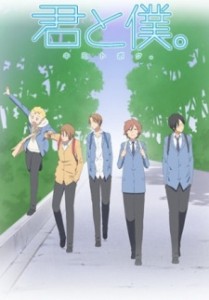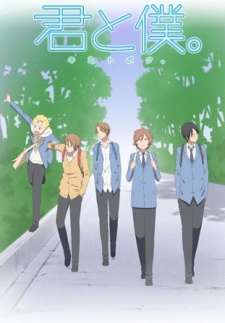 The story revolves around four teens—the good-looking twins Yuuta and Yuuki Asaba, the effeminate Shun Matsuoka, and the class head Kaname Tsukahara—who have known each other since early childhood. While they are not necessarily good or bad friends, they continue to hang out well into high school. The half-Japanese transfer student Chizuru Tachibana joins the circle of friends in this comedy about the everyday life of adolescence. (Source: MyAnimeList)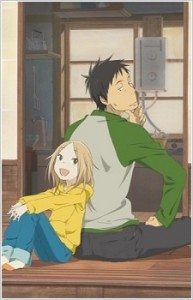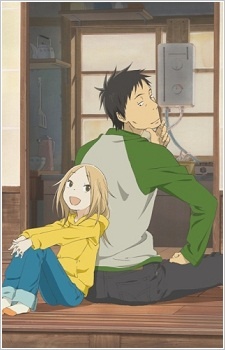 Daikichi Kawachi is a 30-year-old bachelor working a respectable job but otherwise wandering aimlessly through life. When his grandfather suddenly passes away, he returns to the family home to pay his respects. Upon arriving at the house, he meets a mysterious young girl named Rin who, to Daikichi's astonishment, is his grandfather's illegitimate daughter!
The shy and unapproachable girl is deemed an embarrassment to the family, and finds herself ostracized by her father's relatives, all of them refusing to take care of her in the wake of his death. Daikichi, angered by their coldness towards Rin, announces that he will take her in—despite the fact that he is a young, single man with no prior childcare experience.
Usagi Drop is the story of Daikichi's journey through fatherhood as he raises Rin with his gentle and affectionate nature, as well as an exploration of the warmth and interdependence that are at the heart of a happy, close-knit family. [Written by MAL Rewrite]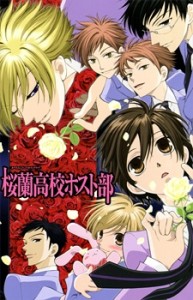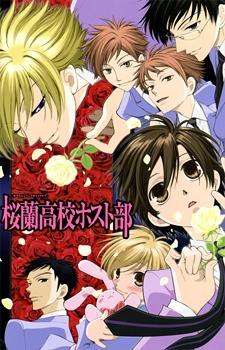 Haruhi Fujioka is a bright scholarship candidate with no rank or title to speak of—a rare species at Ouran High School, an elite academy for students of high pedigree. When she opens the door to Music Room #3 hoping to find a quiet place to study, Haruhi unexpectedly stumbles upon the Host Club. Led by the princely Tamaki, the club—whose other members include the "Shadow King" Kyouya, the mischievous Hitachiin twins, and the childlike Haninozuka "Honey" and his strong protector Mori—is where handsome boys with too much time on their hands entertain the girls in the academy.
In a frantic attempt to remove herself from the hosts, Haruhi ends up breaking a vase worth eight million yen and is forced into becoming the eccentric group's general errand boy to repay her enormous debt. However, thanks to her convincingly masculine appearance, her naturally genial disposition toward girls, and fascinating commoner status, she is soon promoted to full-time male host and plunged headlong into a glitzy whirlwind of elaborate cosplays, rich food, and exciting shenanigans that only the immensely wealthy Ouran Host Club can pull off. [Written by MAL Rewrite]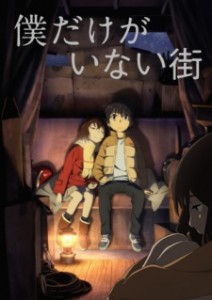 When tragedy is about to strike, Satoru Fujinuma finds himself sent back several minutes before the accident occurs. The detached, 29-year-old manga artist has taken advantage of this powerful yet mysterious phenomenon, which he calls "Revival," to save many lives.
However, when he is wrongfully accused of murdering someone close to him, Satoru is sent back to the past once again, but this time to 1988, 18 years in the past. Soon, he realizes that the murder may be connected to the abduction and killing of one of his classmates, the solitary and mysterious Kayo Hinazuki, that took place when he was a child. This is his chance to make things right.
Boku dake ga Inai Machi follows Satoru in his mission to uncover what truly transpired 18 years ago and prevent the death of his classmate while protecting those he cares about in the present. [Written by MAL Rewrite]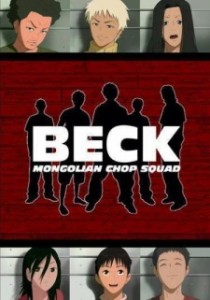 Tanaka Yukio, better known by his nickname Koyuki, is a 14-year-old who feels disconnected from life in general. Through the act of saving a mismatched dog, he meets guitarist Minami Ryuusuke, and becomes involved in Ryuusuke's new band BECK. Koyuki's life starts to change as the band struggles toward fame. (Source: MyAnimeList)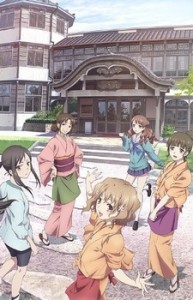 After her single mother decides to run off with a boyfriend to dodge debt collectors, the young and energetic Ohana is sent to live with her grandmother. However, her grandmother is the strict owner of a hot springs inn and requires her to work at the inn to pay for her living expenses. Although Ohana is unhappy about this situation at first, she decides to make the best of her situation and work hard. Ohana's life is suddenly filled with fun, mischief, and drama! [Written by MAL Rewrite]
References: MyAnimeList, Wiki, ANN