8 Anime Like World's Greatest First Love [Sekaiichi Hatsukoi] [Recommendations]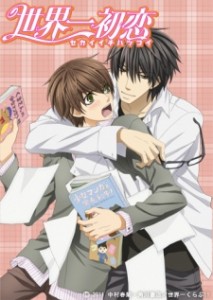 Here are my favorite picks for anime like World's Greatest First Love. Keep in mind the list is in no particular order. Enjoy the recommendations!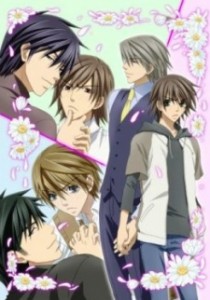 Masaki Takahashi is a regular high school student who is preparing for his university entrance exams. In order to reduce the stress of studying, or so he hopes, he accepts the help of his older brother's best friend, and famous author, Akihiko Usami. However, Masaki is about to find out that Usami's books are of a very naughty genre, and that there may be something naughty waking up inside Masaki as well.
Junjou Romantica also follows the story of two other couples loosely connected to Masaki and Usami's "Romantica."
Egoist shows the very passionate, but often complicated, relationship between university professor Hiroki Kamijou (whose life has reached an all time low) and paediatrician Nowaki Kusama, who falls for Hiroki at first sight and would do anything to make him happy.
The third story, 'Terrorist,' shows just how obsessive love can become when rich eighteen-year-old Shinobu Takatsuki finally discovers something that he cannot have so easily—the literature professor You Miyagi.
There is passion abound as these three couples try to achieve their goals in life while also falling into temptation and anguish with their partners. (Source: MyAnimeList)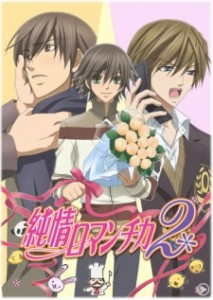 The second part of Junjou Romantica continuing the story.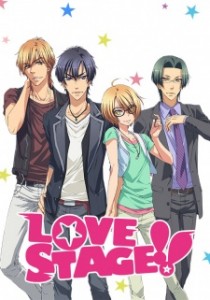 Izumi Sena was born into a glamorous household—his brother and parents are famous celebrities. However, unlike his prestigious kin, Izumi has never liked being in the spotlight. His one true desire in life is to become a manga artist. Unfortunately, it seems that fate has already chosen Izumi's path in life. He is not only pulled into the show business, but he is also forced to pretend to be a girl!
Everything gets even more complicated when he is paired with the handsome rising star, Ryouma Ichijou, on the set of a commercial taping. Ryouma is completely besotted with the feminine side of Izumi, completely unaware that he is actually falling in love with a boy. Is Izumi going to tell him the truth? If so, will Ryouma be able to accept Izumi's and his own feelings? (Source: MyAnimeList)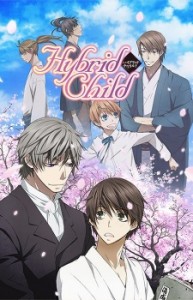 The Hybrid Child is an amazing android that can grow if it is lavished with enough love and care from its owner. Neither fully machine nor fully human, the various Hybrid Child models develop strong emotional bonds with their owners. This volume contains several short stories of love, sacrifice, and drama: Young Kotaro learns the importance of responsibility when his Hybrid Child's lifespan runs out. The tragic swordsman Seya learns to love again with the help of his Hybrid child, Yuzu. The final tale tells the story of Kuroda, the creator of the Hybrid Child designs, and how his lost love inspired their creation. (Source: DMP)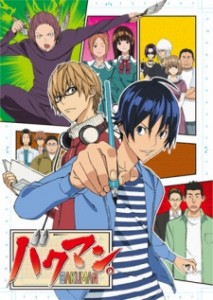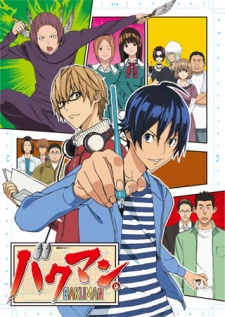 As a child, Moritaka Mashiro dreamt of becoming a mangaka, just like his childhood hero and uncle, Tarou Kawaguchi, creator of a popular gag manga. But when tragedy strikes, he gives up on his dream and spends his middle school days studying, aiming to become a salaryman instead.
One day, his classmate Akito Takagi, the school's top student and aspiring writer, notices the detailed drawings in Moritaka's notebook. Seeing the vast potential of his artistic talent, Akito approaches Moritaka, proposing that they become mangaka together. After much convincing, Moritaka realizes that if he is able to create a popular manga series, he may be able to get the girl he has a crush on, Miho Azuki, to take part in the anime adaptation as a voice actor. Thus the pair begins creating manga under the pen name Muto Ashirogi, hoping to become the greatest mangaka in Japan, the likes of which no one has ever seen. [Written by MAL Rewrite]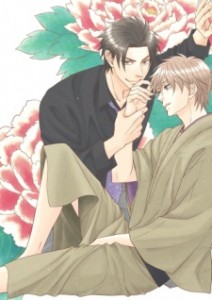 Tightrope tells the tale of the reluctant heir of a yakuza family and his childhood friend, and follows their love relationship that started budding in their school days and keeps developing slowly but surely. (Source: Simona's BL Research Lab)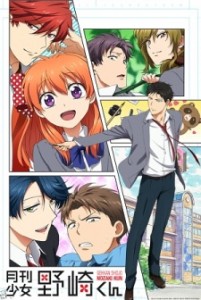 Chiyo Sakura is a cheerful high school girl who has fallen head over heels for the oblivious Umetarou Nozaki. Much to Chiyo's confusion, when she confesses to her beloved Nozaki, he hands her an unfamiliar autograph. As it turns out, the stoic teenage boy is actually a respected shoujo mangaka, publishing under the pen name Sakiko Yumeno! A series of misunderstandings leads to Chiyo becoming one of Nozaki's manga assistants.
Throughout the hilarious events that ensue, she befriends many of her quirky schoolmates, including her seemingly shameless fellow assistant, Mikoto Mikoshiba, and the "Prince of the School," Yuu Kashima. Gekkan Shoujo Nozaki-kun follows Chiyo as she strives to help Nozaki with his manga and hopes that he will eventually notice her feelings.[Written by MAL Rewrite]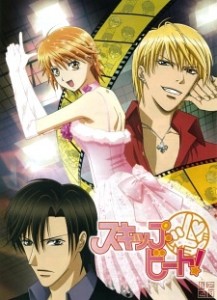 Bright, diligent, and yet naïve 16-year-old Kyouko Mogami works hard to support the career and dreams of her childhood friend, crush, and rising pop icon, Shoutarou Fuwa. Toiling endlessly at burger joints and tea ceremonies, the innocent Kyouko remains unaware that day in day out, all her tireless efforts have been taken for granted, until, one day, she finds out that her beloved Shou sees her as nothing but a free servant. Shocked, heartbroken and enraged, she vows to take revenge on the rookie star by entering the ruthless world of entertainment herself. As she steps into this new life, Kyouko will face new challenges as well as people who will push her out of her comfort zone.
Based on the best-selling shoujo manga by Yoshiki Nakamura, Skip Beat showcases the growth of a young woman who slowly unlearns how to work herself to the bone for the satisfaction of others and takes her future into her own hands instead. [Written by MAL Rewrite]
References: MyAnimeList, Wiki, ANN