10 Anime Like You and Me.[Kimi to Boku.] [Recommendations]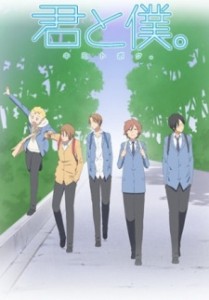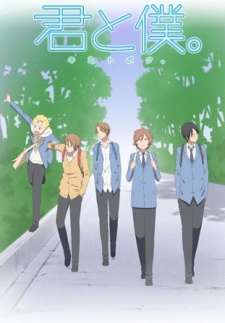 Here are my favorite picks for anime like You and Me. Keep in mind the list is in no particular order. Enjoy the recommendations!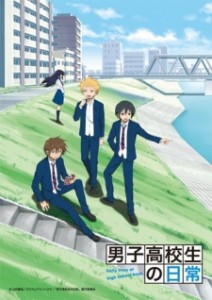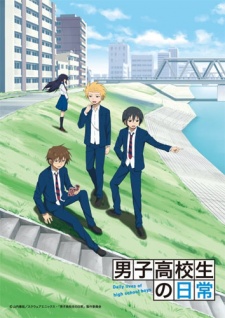 Tadakuni, Hidenori, and Yoshitake are students at the all-boys academy, Sanada North High School. This is a tale about just that—their daily lives as students. Winning the basketball tournament? Finding true love? You won't find any of that here. Whether it's sparking random arguments while hanging out with friends, meeting that one weird co-worker at a part-time job, or even letting imaginations run wild on a windy afternoon, we've all experienced the show's ordinary but true-to-life themes at one point or another. (Source: NIS America)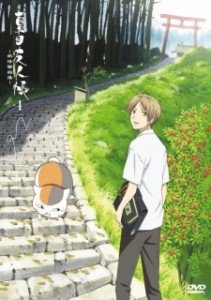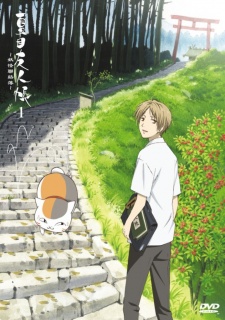 While most fifteen-year-old boys, in one way or another, harbor secrets that are related to girls, Takashi Natsume has a peculiar and terrifying secret involving youkai: for as long as he can remember, he has been constantly chased by these spirits. Natsume soon discovers that his deceased grandmother Reiko had passed on to him the Yuujinchou, or "Book of Friends," which contains the names of the spirits whom she brought under her control. Now in Natsume's possession, the book gives Reiko's grandson this power as well, which is why these enraged beings now haunt him in hopes of somehow attaining their freedom.
Without parents and a loving home, and constantly being hunted by hostile, merciless youkai, Natsume is looking for solace—a place where he belongs. However, his only companion is a self-proclaimed bodyguard named Madara. Fondly referred to as Nyanko-sensei, Madara is a mysterious, pint-sized feline spirit who has his own reasons for sticking with the boy. [Written by MAL Rewrite]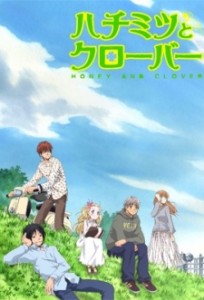 Takemoto Yuuta, Mayama Takumi, and Morita Shinobu are college students who share the small apartment. Even though they live in poverty, the three of them are able to obtain pleasure through small things in life. The story follows these characters' life stories as poor college students, as well as their love lives when a short but talented 18 year old girl called Hanamoto Hagumi appears. (Source: ANN)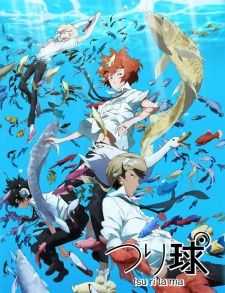 You can't catch fish if you don't go fishing, and you can't make friends if you don't at least try.
Which is how relationship-challenged student Yuki finds himself on a fishing trip to a tiny island with three other boys he barely knows. Well, two other boys and Haru, who claims that he's an alien. Not that constantly stewing Natsuki or mysterious Akira are any more likely as prospects for good companionship.
But there's something about fishing that makes it unlike any other pastime, and maybe that quiet sense of companionship and hopeful expectation is just what Yuki needs to start charting the unfamiliar waters of personal connections. Or maybe it will turn out that Haru's right and they're going to have to save the entire planet.
There are lots of different kinds of fish stories, from the "ones that got away" to the "best catches ever," but whichever way the currents of life take them, for four young men, this trip may turn out to be the biggest whopper ever! (Source: Sentai Filmworks)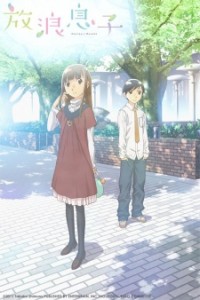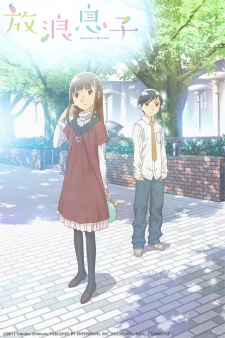 Effeminate fifth grader Shuuichi Nitori is considered by most to be one of the prettiest girls in school, but much to her dismay, she is actually biologically male. Fortunately, Shuuichi has a childhood friend who has similar feelings of discomfort related to gender identity: the lanky tomboy Yoshino Takatsuki, who, though biologically female, does not identify as a girl. These two friends share a similar secret and find solace in one another; however, their lives become even more complicated when they must tread the unfamiliar waters of a new school, attempt to make new friends, and struggle to maintain old ones. Faced with nearly insurmountable odds, they must learn to deal with the harsh realities of growing up, transexuality, relationships, and acceptance.
Lauded as a decidedly serious take on gender identity and LGBT struggles, Takako Shimura's Hourou Musuko is about Shuuichi and Yoshino's attempts to discover their true selves as they enter puberty, make friends, fall in love, and face some very real and difficult choices. [Written by MAL Rewrite]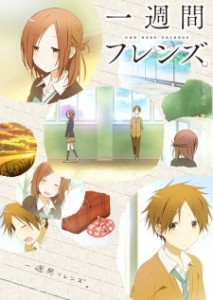 Teenage romance is never easy, but it's especially difficult for second-year high school student Hase Yuuki. The girl he's fallen for, Fujimiya Kaori, is beautiful and kind, and was once the most popular girl and school. But now, she spends all her time alone, and the reason why is stranger and more painful than Yuuki could ever have imagined.
Fujimiya Kaori has a secret: due to an accident she suffered in middle school, she loses all her happy memories at the beginning of the week. As a result, Kaori keeps to herself, unwilling to endure the pain starting a friendship will cause both to her and to the other party. But when Yuuki-kun determinedly pushes his way into her life, Kaori finds herself drawn to him in spite of herself. Can kindness and caring overcome tragedy, and can Kaori and Yuuki become more than One Week Friends? (Source: MyAnimeList)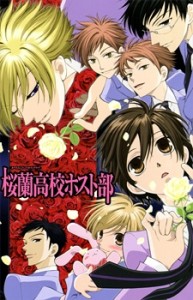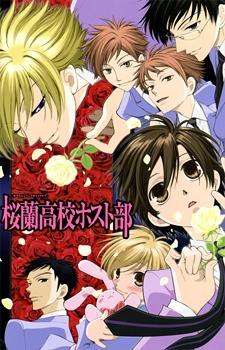 Haruhi Fujioka is a bright scholarship candidate with no rank or title to speak of—a rare species at Ouran High School, an elite academy for students of high pedigree. When she opens the door to Music Room #3 hoping to find a quiet place to study, Haruhi unexpectedly stumbles upon the Host Club. Led by the princely Tamaki, the club—whose other members include the "Shadow King" Kyouya, the mischievous Hitachiin twins, and the childlike Haninozuka "Honey" and his strong protector Mori—is where handsome boys with too much time on their hands entertain the girls in the academy.
In a frantic attempt to remove herself from the hosts, Haruhi ends up breaking a vase worth eight million yen and is forced into becoming the eccentric group's general errand boy to repay her enormous debt. However, thanks to her convincingly masculine appearance, her naturally genial disposition toward girls, and fascinating commoner status, she is soon promoted to full-time male host and plunged headlong into a glitzy whirlwind of elaborate cosplays, rich food, and exciting shenanigans that only the immensely wealthy Ouran Host Club can pull off. [Written by MAL Rewrite]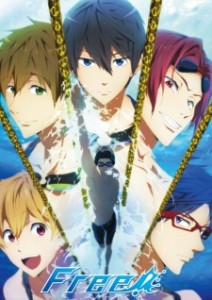 The story revolves around Haruka Nanase, a boy who has always loved to be immersed in water, and to swim in it. Before graduating from elementary school, he participated in a swimming tournament along with his fellow swimming club members, Makoto Tachibana, Nagisa Hazuki, and Rin Matsuoka. After achieving victory, each of the boys went their separate ways.
Time passed, and in the middle of their uneventful high school lives Rin appears and challenges Haruka to a match, showing Haruka his overwhelming power. Not wanting it to end like this, Haruka, gathers together Makoto and Nagisa once again and brings a new member named Rei Ryugazaki to create the Iwatobi High School Swimming Club in order to defeat Rin. (Source: ANN)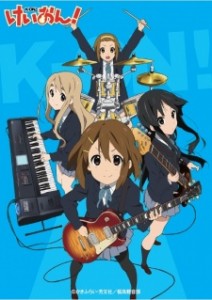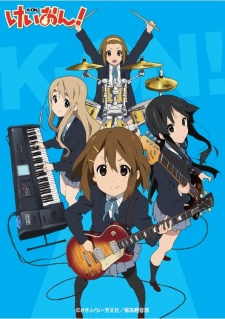 Hirasawa Yui, a young, carefree girl entering high school, has her imagination instantly captured when she sees a poster advertising the "Light Music Club." Being the carefree girl that she is, she quickly signs up; however, Yui has a problem, she is unable to play an instrument.
When Yui goes to the clubroom to explain, she's greeted by the other members: Ritsu, Mio, and Tsumugi. Although disheartened at Yui's lack of musical know-how, they still try to convince her to stay to prevent the club's disbandment. After playing Yui a short piece which re-ignites her imagination, they succeed in keeping their new member and guitarist.
Along with the tasks of school and homework, Yui begins to learn the guitar with the help of the other band members, experiencing many mishaps along the way. However, with the school festival drawing near and Yui getting stuck with her practice, will the Light Music Club be ready in time for their debut? [Written by MAL Rewrite]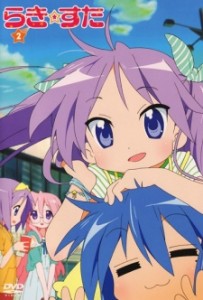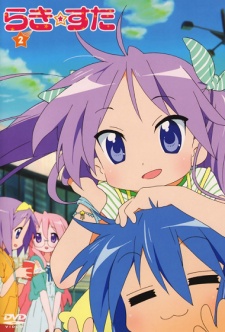 Having fun in school, doing homework together, cooking and eating, playing videogames, watching anime. All those little things make up the daily life of the anime—and chocolate-loving—Izumi Konata and her friends. Sometimes relaxing but more than often simply funny! (Source: AniDB)
References: MyAnimeList, Wiki, ANN