7 Anime Like Youjo Senki [The Saga of Tanya the Evil]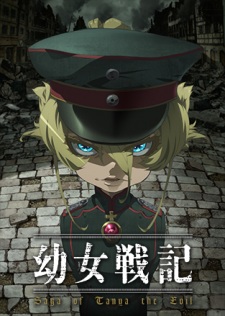 Here are my favorite picks for anime like Youjo Senki. Keep in mind the list is in no particular order. Enjoy!
Overlord
The final hour of the popular virtual reality game Yggdrasil has come. However, Momonga, a powerful wizard and master of the dark guild Ainz Ooal Gown, decides to spend his last few moments in the game as the servers begin to shut down. To his surprise, despite the clock having struck midnight, Momonga is still fully conscious as his character and, moreover, the non-player characters appear to have developed personalities of their own!
Confronted with this abnormal situation, Momonga commands his loyal servants to help him investigate and take control of this new world, with the hopes of figuring out what has caused this development and if there may be others in the same predicament.
Shuumatsu no Izetta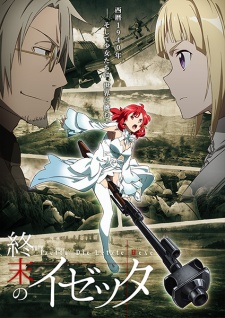 "If I am promised to the princess, then I will fight for her sake."
In 1939 C.E., the imperialist nation of Germania invaded a neighboring country. All at once, that war spread throughout Europe, and the era was dragged into a spiral of a great war.
Then, in 1940, Germania's attack turned towards the Principality of Elystadt, a small Alpine country abundant with beautiful water and greenery.
Code Geass: Hangyaku no Lelouch
In the year 2010, the Holy Empire of Britannia is establishing itself as a dominant military nation, starting with the conquest of Japan. Renamed to Area 11 after its swift defeat, Japan has seen significant resistance against these tyrants in an attempt to regain independence.
Lelouch Lamperouge, exiled prince of Britannia, unfortunately finds himself caught in a crossfire between the two nations' armed forces. He is able to escape, however, thanks to the timely appearance of a mysterious girl named C.C., who bestows upon him Geass, the "Power of Kings." Realizing the vast potential of his newfound "power of absolute obedience," Lelouch embarks upon a perilous journey as the masked vigilante known as Zero, leading a merciless onslaught against Britannia in order to get revenge once and for all.
Knight's & Magic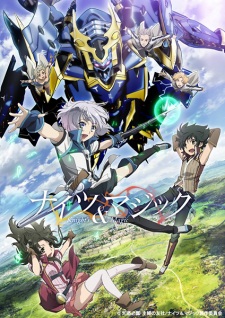 A mecha otaku is reincarnated into another world as Ernesti Echevarria, also known as Eru. In this world, huge humanoid weapons known as Silhouette Knights exist. Dreaming of piloting those robots, Eru and his friends, Archid Olter and Adeltrud Olter, aim to become Knight Runners.
Attack on Titan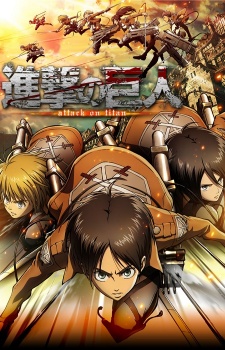 Centuries ago, mankind was slaughtered to near extinction by monstrous humanoid creatures called titans, forcing humans to hide in fear behind enormous concentric walls. What makes these giants truly terrifying is that their taste for human flesh is not born out of hunger but what appears to be out of pleasure. To ensure their survival, the remnants of humanity began living within defensive barriers, resulting in one hundred years without a single titan encounter. However, that fragile calm is soon shattered when a colossal titan manages to breach the supposedly impregnable outer wall, reigniting the fight for survival against the man-eating abominations.
After witnessing a horrific personal loss at the hands of the invading creatures, Eren Yeager dedicates his life to their eradication by enlisting into the Survey Corps, an elite military unit that combats the merciless humanoids outside the protection of the walls. Based on Hajime Isayama's award-winning manga, Shingeki no Kyojin follows Eren, along with his adopted sister Mikasa Ackerman and his childhood friend Armin Arlert, as they join the brutal war against the titans and race to discover a way of defeating them before the last walls are breached.
Nejimaki Seirei Senki: Tenkyou no Alderamin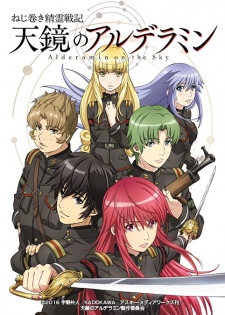 The world is thrown into chaos when the Katjvarna empire takes arms against the Republic of Kioka. Our hero, Ikta, detests war but ultimately has no choice but to become a High Grade Military Officer to defend his land. No one could have ever imagined that this lazy womanizer would eventually become the hero everyone needed.
Ajin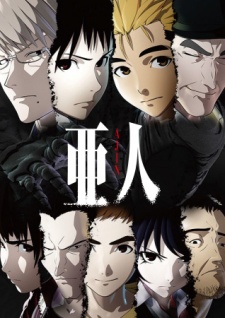 Mysterious immortal humans known as "Ajin" first appeared 17 years ago in Africa. Upon their discovery, they were labeled as a threat to mankind, as they might use their powers for evil and were incapable of being destroyed. Since then, whenever an Ajin is found within society, they are to be arrested and taken into custody immediately.
Studying hard to become a doctor, Kei Nagai is a high schooler who knows very little about Ajin, only having seen them appear in the news every now and then. Students are taught that these creatures are not considered to be human, but Kei doesn't pay much attention in class. As a result, his perilously little grasp on this subject proves to be completely irrelevant when he survives an accident that was supposed to claim his life, signaling his rebirth as an Ajin and the start of his days of torment. However, as he finds himself alone on the run from the entire world, Kei soon realizes that more of his species may be a lot closer than he thinks.
Reference: MyAnimeList