7 Anime Like Yuki Yuna is a Hero [Yuuki Yuuna wa Yuusha de Aru] Recommendations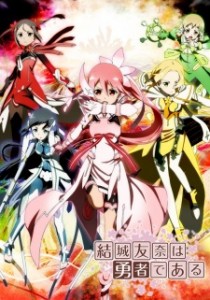 Here are my favorite picks for anime like Yuki Yuna Is a Hero. Keep in my the list is in no particular order. Enjoy the recommendations!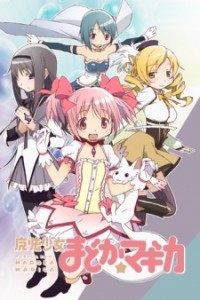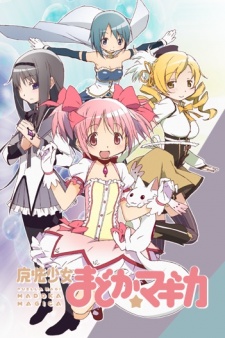 She has a loving family and best friends, laughs and cries from time to time… Madoka Kaname, an eighth grader of Mitakihara middle school, is one of those who lives such a life. One day, she had a very magical encounter. She doesn't know if it happened by chance or by fate yet. This is a fateful encounter that can change her destiny—this is a beginning of the new story of the magical girls.(Source: Aniplex of America)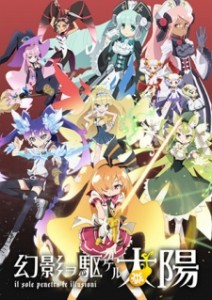 Since ancient times long past, this world has been ruled by two tarot cards.
Diablos Tarot—The tarot of the devil that feasts on the souls of living humans and uses that nourishment to bring countless pain and suffering.
Elemental Tarot—The tarot that draws its energy from the power of nature in order to oppose the Diablos Tarot.
Girls chosen from 22 different bloodlines become the wielders of the Elemental Tarot, plunging themselves into this secret battle. To maintain the balance of this world, while carrying unbearable guilt…
Are they executioners? Or saviors? This is the story of the long, long battle fought by girls who cannot escape the fate they bear.(Source: ANN)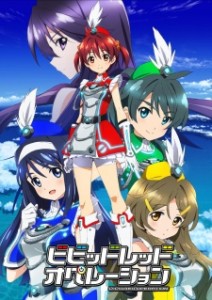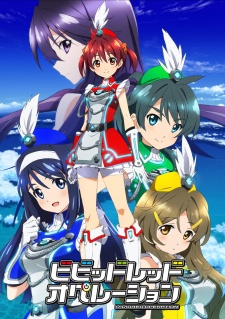 Friendship is the key to protecting the world.
That is everyone's wish. Here in a world where science has solved all questions.
This story is set in Oshima. The happy, carefree 14 year old Akane Isshiki lived a poor, but well loved life together with her reliable little sister, Momo, who does all the housework, and her grandfather, Kenjirou, a genius inventor who only created useless devices. When the weather is clear, they can see the artificial island, Blue Island, across the sea. In the center of that island rises the revolutionary Manifestation Engine, a discovery that solved the world's energy problems.
It is a peaceful future, just like everyone dreamed of. One where everyone can smile and be happy…
But suddenly, the world is visited by danger. An unknown enemy, the Alone, appear, targeting the Manifestation Engine. As none of their weapons worked and they fell into despair, a lone girl takes a stand wearing a red "Palette Suit" which wields a great, hidden power. Before long, allies gather around her to fight.
And their friendship becomes the only hope for saving the world!(Source: ANN)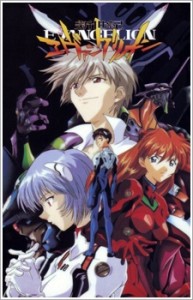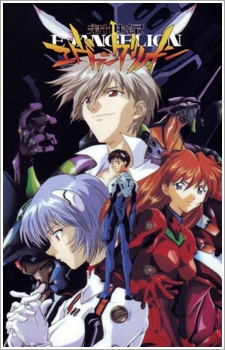 In the year 2015, the Angels, huge, tremendously powerful, alien war machines, appear in Tokyo for the second time. The only hope for Mankind's survival lies in the Evangelion, a humanoid fighting machine developed by NERV, a special United Nations agency. Capable of withstanding anything the Angels can dish out, the Evangelion's one drawback lies in the limited number of people able to pilot them. Only a handful of teenagers, all born fourteen years ago, nine months after the Angels first appeared, are able to interface with the Evangelion. One such teenager is Shinji Ikari, whose father heads the NERV team that developed and maintains the Evangelion. Thrust into a maelstrom of battle and events that he does not understand, Shinji is forced to plumb the depths of his own inner resources for the courage and strength to not only fight, but to survive, or risk losing everything. (Source: AniDB)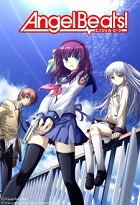 Otonashi awakens only to learn he is dead. A rifle-toting girl named Yuri explains that they are in the afterlife, and Otonashi realizes the only thing he can remember about himself is his name. Yuri tells him that she leads the Shinda Sekai Sensen (Afterlife Battlefront) and wages war against a girl named Tenshi. Unable to believe Yuri's claims that Tenshi is evil, Otonashi attempts to speak with her, but the encounter doesn't go as he intended.
Otonashi decides to join the SSS and battle Tenshi, but he finds himself oddly drawn to her. While trying to regain his memories and understand Tenshi, he gradually unravels the mysteries of the afterlife.[Written by MAL Rewrite]
Illyasviel von Einzbern is a normal schoolgirl in Japan. She lives with her overachieving nice guy older brother Shirou Emiya and her two maids, her parents are perpetually out of the country, and she has fanciful dreams of using magic to make her dreams of love with Shirou come true. Enter fierce rivals Rin Tohsaka and Luviagelita Edelfelt, two Magi who have been sent to Japan by Zelretch the Wizard Marshall, Master of Parallel Worlds, with the powerful sentient Kaleidosticks to collect the mysterious Class Cards and clean up their mess. After getting fed up with their constant infighting, one Kaleidostick, Magical Ruby, senses Illya's fleeting dream of magic and leaves Rin for her, tricking her into becoming a magical girl. Now Illya is being forced by Rin to collect the dangerous Class Cards in her place. But perhaps more dangerous still are Illya's own mysteries that may have unknowingly attracted Ruby to her.(Source: ANN)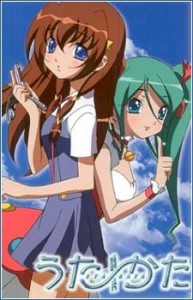 On the last day of the school year, 14-year-old Ichika Tachibana comes across an old, busted mirror in an unused campus building. When Manatsu, a mysterious girl from inside the mirror, steps out and offers her friendship for the summer, she also offers Ichika magical powers. Now, Manatsu must help Ichika unlock the powers of the 12 Djinn in order to complete her magic training… but perhaps this is something that will prove too difficult a task. Some offers may appear to be too good to be true and this one just may turn out to do more harm than good. (Source: ANN)
References: MyAnimeList, Wiki, ANN