7 Anime Like Yurikuma Arashi [Recommendations]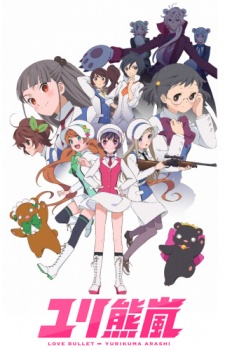 Here are my top picks for anime like Yurikuma Arashi. Keep in mind the list is in no particular order. Enjoy the recommendations!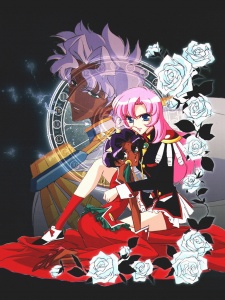 Just after Utena's parents died she was consoled by a prince who gave her a ring with a rose crest on it. Utena was so impressed by the Prince that she vowed to become one herself one day. A few years later Utena is attending Ohtori Academy where she gives all the teachers headaches because she dresses in a boys uniform so she can be like the prince she met long ago.
After Utena's friend is insulted by a member of the Student Council, Utena fights in a duel for her friends honor. Utena's rose crest allows her to enter the dueling arena where Utena wins the duel and becomes engaged to the Rose Bride. Unknowingly, Utena is pulled into a series of duels with other members of the Student Council for the possession of the Rose Bride. As she becomes fond of Anthy, the Rose Bride, she must fight to keep her friend safe and to discover the horrifying secret behind Ohtori Academy. (Source: ANN)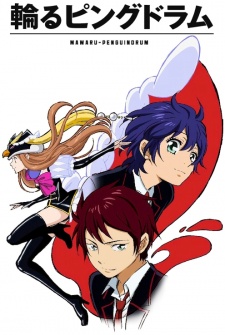 Once you make a decision, does the universe conspire to make it happen? Is destiny a matter of chance, a matter of choice or the complex outcome of thousands of warring strands of fate? All twins Kanba and Shoma know is that when their terminally ill sister Himari collapses at the aquarium, her death is somehow temporarily reversed by the penguin hat that she had asked for. It's a provisional resurrection, however, and it comes at a price: to keep Himari alive they need to find the mysterious Penguin Drum. In order to do that, they must first find the links to a complex interlocking chain of riddles that has wrapped around their entire existence, and unravel the knots that tie them to mystifying diary and a baffling string of strangers and semi-acquaintances who all have their own secrets, agendas and "survival strategies." And in order for Himari to live, someone else's chosen destiny will have to change. It's a story of love, fate, life, death… and Penguins! (Source: Sentai Filmworks)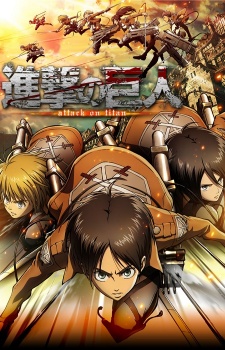 Centuries ago, mankind was slaughtered to near extinction bymonstrous humanoid creatures called titans, forcing humans to hide in fear behind enormous concentric walls. What makes these giants truly terrifying is that their taste for human flesh is not born out of hunger but what appears to be out of pleasure. To ensure their survival, the remnants of humanity began living within defensive barriers, resulting in one hundred years without a single titan encounter. However, that fragile calm is soon shattered when a colossal titan manages to breach the supposedly impregnable outer wall, reigniting the fight for survival against the man-eating abominations.
After witnessing a horrific personal loss at the hands of the invading creatures, Eren Yeager dedicates his life to their eradication by enlisting into the Survey Corps, an elite military unit that combats the merciless humanoids outside the protection of the walls. Based on Hajime Isayama's award-winning manga, Shingeki no Kyojin follows Eren, along with his adopted sister Mikasa Ackerman and his childhood friend Armin Arlert, as they join the brutal war against the titans and race to discover a way of defeating them before the last walls are breached. [Written by MAL Rewrite]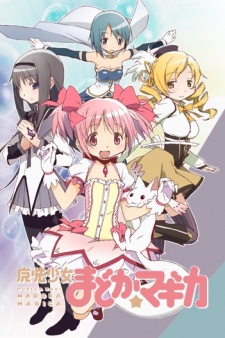 She has a loving family and best friends, laughs and cries from time to time… Madoka Kaname, an eighth grader of Mitakihara middle school, is one of those who lives such a life. One day, she had a very magical encounter. She doesn't know if it happened by chance or by fate yet. This is a fateful encounter that can change her destiny—this is a beginning of the new story of the magical girls. (Source: Aniplex of America)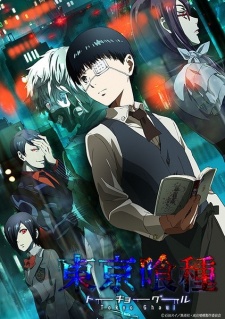 Tokyo has become a cruel and merciless city—a place where vicious creatures called "ghouls" exist alongside humans. The citizens of this once great metropolis live in constant fear of these bloodthirsty savages and their thirst for human flesh. However, the greatest threat these ghouls pose is their dangerous ability to masquerade as humans and blend in with society.
Based on the best-selling supernatural horror manga by Sui Ishida, Tokyo Ghoul follows Ken Kaneki, a shy, bookish college student, who is instantly drawn to Rize Kamishiro, an avid reader like himself. However, Rize is not exactly who she seems, and this unfortunate meeting pushes Kaneki into the dark depths of the ghouls' inhuman world. In a twist of fate, Kaneki is saved by the enigmatic waitress Touka Kirishima, and thus begins his new, secret life as a half-ghoul/half-human who must find a way to integrate into both societies. [Written by MAL Rewrite]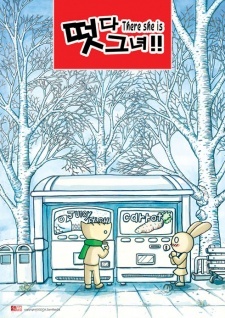 The plot revolves around Doki, a female rabbit, meeting, falling in love with, and chasing Nabi, a male cat, in a world where love between the two species is socially unacceptable. The theme of the short is that all love can be accepted and has a chance. Nabi attempts to cure Doki's infatuation for him, but after seeing the extent of her love, he gives in and finds something he can appreciate in her. (Source: Wikipedia)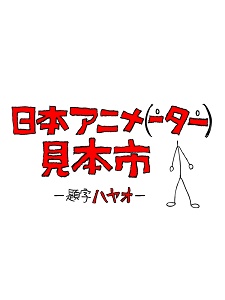 The short film series "Japan Anima(tor)'s Exhibition" presented by Studio Khara and Dwango. Original projects, spin-off projects, promotional films, Music PV, and VJ Films, etc… Various omnibus animations produced with love and energy, regardless of any genres. The digital distribution anime series bring opportunities for project development, R&D, human resources development, and free production under limited period and budget, to explore the possibilities of future film production. (Source: Official site)
References: ANN, MyAnimeList