6 Animes Like Sekkou Boys
Sekkou Boys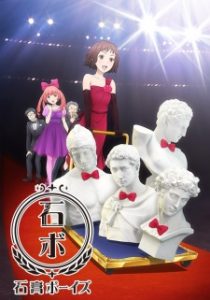 This is a list of anime recommendations of anime similar to Sekkou Boys. Bear in mind that this list is in no particular order.
Cute High Earth Defense Club Love!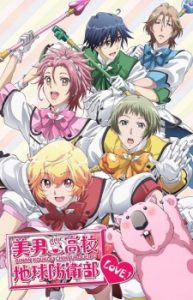 Why should girls get to have all the fun? These magical boys are here to save the world from the loveless… at least that's what the pink wombat who gives them their magical powers wants them to do. In Binan Koukou Chikyuu Bouei-bu Love!, the main characters are the members of the "Earth Defense Club" at the Binan High School, though all they really want to do is hang out, goof off, and relax at the nearby Kurotama Bath. One fateful day, though, a pink wombat appears out of nowhere and forces these five high school students to become "Battle Lovers" and protect Earth from a trio of villains who are taking orders from a green hedgehog. Over the course of the series, the Battle Lovers will take on a variety of fiends, including the chikuwabu monster, a chopstick phantom, a monster remote control, and plenty more strange enemies!
Shirobako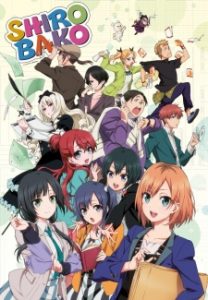 Shirobako begins with the five members of the Kaminoyama High School animation club all making a pledge to work hard on their very first amateur production and make it into a success. After showing it to an audience at a culture festival, that pledge turned into a huge dream—to move to Tokyo, get jobs in the anime industry and one day join hands to create something amazing.
ClassicaLoid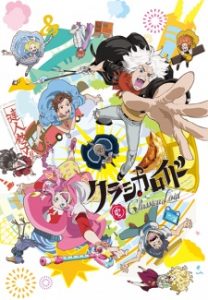 In a rural town undergoing revival through music, high school students Kanae and Sousuke meet none other than Beethoven and Mozart! Calling themselves "ClassicaLoids," this mysterious duo creates a strange power through the "music" they play. One night, stars fall from the sky and gigantic robots appear, causing trouble every single day! Bach, Chopin, Schubert also appear as ClassicaLoids. What is the mystery behind the powers they possess? Are they humanity's friend or foe?
Detroit Metal City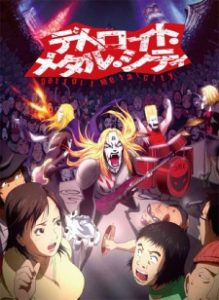 Dominating the world of indie music, Detroit Metal City (DMC) is a popular death metal band known for its captivatingly dark and crude style. Its extravagant lead singer, Johannes Krauser II, is especially infamous as a demonic being who has risen from the fiery pits of hell itself in order to bring the world to its knees and lord over all mortals—or at least that's what he's publicized to be
Saint Young Men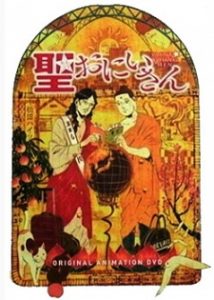 Jesus Christ and Gautama Buddha, the founders of Christianity and Buddhism, are living together as roommates in a Tokyo apartment while taking a vacation on Earth. The comedy often involves jokes about Christianity, Buddhism, and all things related, as well as the main characters' attempts to hide their identities and understand modern society in Japan.
+Tic Elder Sister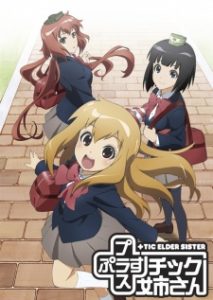 Iroe Genma is a third-year high school student often referred to as "Elder Sister" despite her short height. This troublemaking teenager is the president of her school's Model Club, which is dedicated to building plastic models of various objects and structures, such as cars, boats, and even robots.
References: Myanimelist