14 Awesome Movies Like Gone Girl
Gone Girl is one of the best movies from 2014. You should go watch it if you haven't already. You are my favorite picks for movies like Gone Girl. The list is in no particular order.
Side Effects(2013)
For four years, Emily Taylor (Rooney Mara) has awaited the release of her husband, Martin (Channing Tatum), from being imprisoned for insider trading. Finally, Martin comes home, but Emily feels just as bad as she did when he was incarcerated, and she sinks into a deep depression. After her failed suicide attempt, psychiatrist Jonathan Banks (Jude Law) prescribes a series of medications. When those don't work, he gives Emily a new medication — but the drug leads to ruined lives and death.
The Girl with the Dragon Tattoo(2011)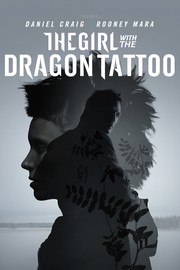 Disgraced financial reporter Mikael Blomkvist (Daniel Craig) finds a chance to redeem his honor after being hired by wealthy Swedish industrialist Henrik Vanger (Christopher Plummer) to solve the 40-year-old murder of Vanger's niece, Harriet. Vanger believes that Harriet was killed by a member of his own family. Eventually joining Blomkvist on his dangerous quest for the truth is Lisbeth Salander (Rooney Mara), an unusual but ingenious investigator whose fragile trust is not easily won.
Fight Club(1999)
A depressed man (Edward Norton) suffering from insomnia meets a strange soap salesman named Tyler Durden (Brad Pitt) and soon finds himself living in his squalid house after his perfect apartment is destroyed.The two bored men form an underground club with strict rules and fight other men who are fed up with their mundane lives. Their perfect partnership frays when Marla (Helena Bonham Carter), a fellow support group crasher, attracts Tyler's attention.
The Ghost Writer(2010)
When a successful ghostwriter, the Ghost (Ewan McGregor), agrees to finish the memoirs of Adam Long (Pierce Brosnan), England's former prime minister, his publisher assures him it's the chance of a lifetime. Instead, he begins to uncover evidence that suggests his late predecessor knew a dark secret about Lang and may have been murdered to prevent it from coming to light.
A Perfect Murder(1998)
Wall Street baron Steven Taylor (Michael Douglas) discovers that his pretty young wife, Emily (Gwyneth Paltrow), is cheating on him. But what concerns him more than her infidelity is the hope of profiting from her untimely death. Emily has millions, and Steve's own financial empire is collapsing before his eyes. He hires her lover, David (Viggo Mortensen), to murder her. The plan — to stage a break-in that will look like a random murder — turns out to be far from perfect.
Gone Baby Gone(2007)
Along with his girlfriend (Michelle Monaghan), a private detective (Casey Affleck) takes on the difficult task of searching for a kidnapped girl in Boston. During his investigation, he must deal with the girl's aunt, a disapproving lawman (Morgan Freeman) and a drug dealer.
Birdman(2014)
Former cinema superhero Riggan Thomson (Michael Keaton) is mounting an ambitious Broadway production that he hopes will breathe new life into his stagnant career. It's risky, but he hopes that his creative gamble will prove that he's a real artist and not just a washed-up movie star. As opening night approaches, a castmate is injured, forcing Riggan to hire an actor (Edward Norton) who is guaranteed to shake things up. Meanwhile, Riggan must deal with his girlfriend, daughter and ex-wife.