8 Movies Like 27 Dresses [Recommendations]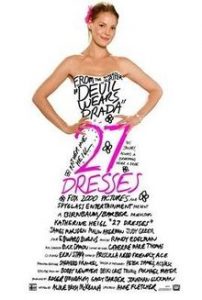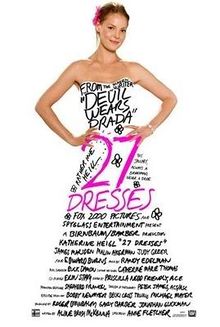 These are my favorite picks for movies like 27 Dresses. Keep in mind that the list is in no particular order. Enjoy the recommendations.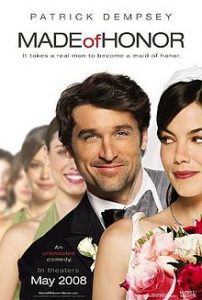 Always shy of commitment, Tom (Patrick Dempsey) lives as a serial dater. Hannah (Michelle Monaghan), his best friend, has wanted to marry and now has found Mr. Right — just as Tom realizes he really loves Hannah. When she asks him to be in her bridal party, Tom seizes the opportunity to prevent the nuptials and woo her himself.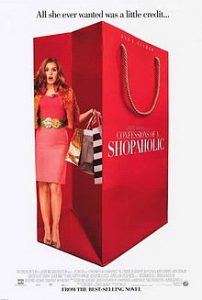 Like many New York City gals, Rebecca Bloomwood (Isla Fisher) loves to shop. The trouble is, she shops so much that she is drowning in debt. Rebecca would love to work at the city's top fashion magazine but, so far, has not been able to get her foot in the door. Then she lands a job as an advice columnist for a financial magazine owned by the same company. Her column becomes an overnight success, but her secret threatens to ruin her love life and career.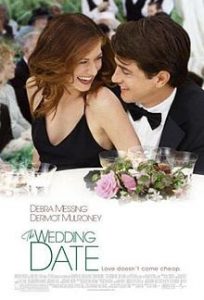 With the wedding of her younger sister (Amy Adams) fast approaching, Kat Ellis (Debra Messing) faces the undesirable prospect of traveling alone to London for the ceremony. While this is bad enough, Jeffrey (Jeremy Sheffield), the man who left her as they moved closer to marriage, happens to be the groom's best man. Determined to show everyone — most of all Jeffrey — that her romantic life is as full and thrilling as ever, Kat hires a charming male escort (Dermot Mulroney) as her date.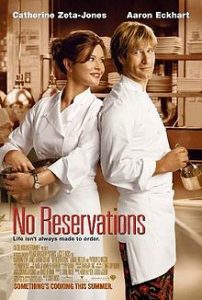 Master chef Kate Armstrong (Catherine Zeta-Jones) runs her life and her kitchen with intimidating intensity. However, a recipe for disaster may be in the works when she becomes the guardian of her young niece (Abigail Breslin) while crossing forks with the brash sous-chef (Aaron Eckhart) who just joined her staff. Though romance blooms in the face of rivalry, Kate needs to look outside the kitchen to find true happiness.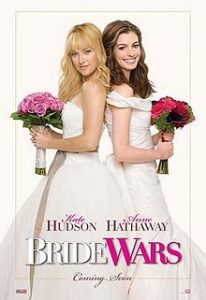 Since the time they were little girls, best friends Liv (Kate Hudson) and Emma (Anne Hathaway) have been planning every aspect of their future weddings, including choosing the same destination: New York's famed Plaza Hotel. But when a clerical error causes a clash in wedding dates, Liv and Kate discover their inner demons — with their lifelong friendship as a possible casualty.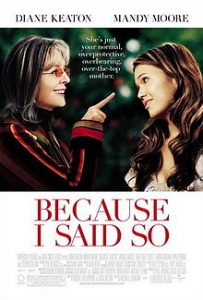 Daphne Wilder (Diane Keaton) is the proud mother of three women: Milly (Mandy Moore), Maggie (Lauren Graham) and Mae (Piper Perabo), and her love for her offspring knows no bounds. Because her youngest, always chooses the wrong man, she decides to take action to prevent Milly from repeating the mistakes of the past. Dating disaster ensues when Daphne tries to achieve her goal by placing an online personal ad for Milly.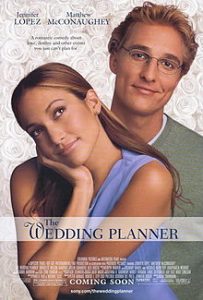 While celebrating her newest and most lucrative account — the wedding of Internet tycoon Fran Donelly (Bridgette Wilson-Sampras) — Mary (Jennifer Lopez) is rescued from a near-fatal collision with a runaway dumpster by handsome pediatrician Steve Edison (Matthew McConaughey). After spending the most enchanting evening of their lives together, Mary thinks she's finally found a reason to believe in love. What she doesn't know is that cupid and her career are about to collide head-on.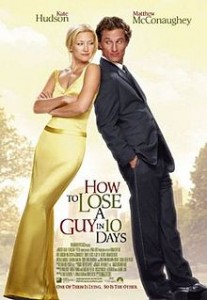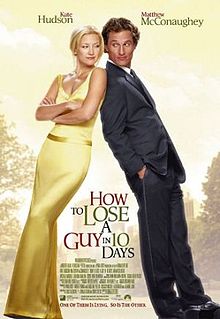 An advice columnist, Andie Anderson (Kate Hudson), tries pushing the boundaries of what she can write about in her new piece about how to get a man to leave you in 10 days. Her editor, Lana (Bebe Neuwirth), loves it, and Andie goes off to find a man she can use for the experiment. Enter executive Ben Berry (Matthew McConaughey), who is so confident in his romantic prowess that he thinks he can make any woman fall in love with him in 10 days. When Andie and Ben meet, their plans backfire.
References: Wikipedia, TasteKid