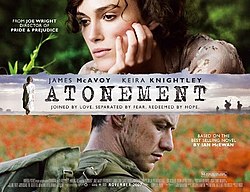 This is a list of movie recommendations of movies similar to Atonement. Bear in mind that this list is in no particular order.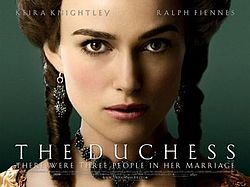 Though adored by the people, the Duchess of Devonshire (Keira Knightley) is not content to sit as a pretty figurehead. Determined to be a major player in affairs of state, she rises to the forefront of the Whig Party and helps usher in reform in late-1700s England. The one thing it seems she cannot do is win the heart of her husband (Ralph Fiennes).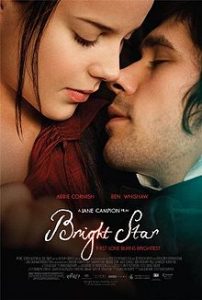 In 1818, high-spirited young Fanny Brawne (Abbie Cornish) finds herself increasingly intrigued by the handsome but aloof poet John Keats (Ben Whishaw), who lives next door to her family friends the Dilkes. After reading a book of his poetry, she finds herself even more drawn to the taciturn Keats. Although he agrees to teach her about poetry, Keats cannot act on his reciprocated feelings for Fanny, since as a struggling poet he has no money to support a wife.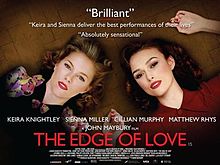 Two women (Keira Knightley, Sienna Miller) are best friends and rivals for the love of poet Dylan Thomas.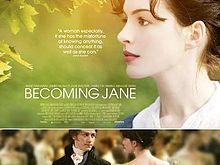 Though Jane Austen's (Anne Hathaway) financially strapped parents (James Cromwell, Julie Walters) expect her to marry the nephew of wealthy Lady Gresham (Maggie Smith), the young woman knows that such a union will destroy her creativity and sense of self-worth. Instead, she becomes involved with Tom Lefroy (James McAvoy), a charming but penniless apprentice lawyer who gives her the knowledge of the heart she needs for her future career as a novelist.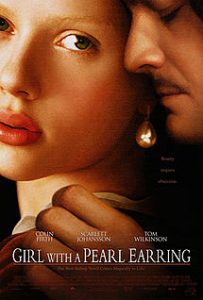 When her father goes blind, Griet (Scarlett Johansson) must go to work as a maid for painter Johannes Vermeer (Colin Firth). While cleaning the house, Griet strikes up an unlikely friendship with Vermeer, which both agree to keep secret for fear of provoking the painter's jealous wife, Catharina (Essie Davis). When wealthy patron Van Ruijven (Tom Wilkinson) begins to lust after Griet, and commissions a painting of her, Vermeer and Griet are obliged to spend long hours alone together.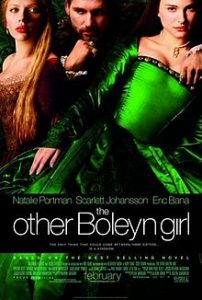 King Henry VIII (Eric Bana) lacks an heir. Seeing this as an opportunity for personal gain, the Duke of Norfolk (David Morrissey) and Sir Thomas Boleyn (Mark Rylance) persuade Thomas' daughter Anne (Natalie Portman) to seduce the king. But Henry falls in love with Anne's sister, Mary (Scarlett Johansson), instead. When Mary becomes pregnant, she's confined to bed, with charged with Anne keeping the king from straying — but the plan backfires when Anne seeks the king's affections for herself.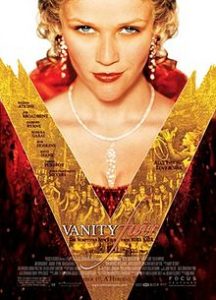 Born to poor parents, Becky Sharp (Reese Witherspoon) has always aspired to be a member of England's upper classes. Leaving her boarding school and best friend, Amelia (Romola Garai), behind, Becky associates herself with the Crawleys, eventually falling in love with their son, Rawdon (James Purefoy). The marriage is happy at first, but deteriorates when Rawdon's fortune dwindles. Becky is then supported by the lecherous Marquess of Steyne (Gabriel Byrne), whose motives are less than pure.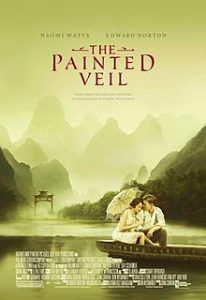 Caught in an affair with another man (Liev Schreiber), a scientist's callow wife (Naomi Watts) accompanies her husband (Edward Norton) to mainland China in the 1920s to fight a cholera epidemic. There, she embarks on a journey of self-discovery that leads to an unexpected chance at redemption.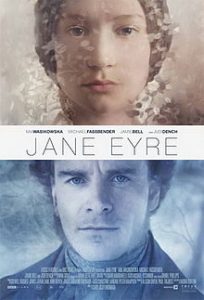 As an orphaned child, Jane Eyre (Mia Wasikowska) is first cruelly abused by her aunt, then cast out and sent to a charity school. Though she meets with further abuse, she receives an education, and eventually takes a job as a governess at the estate of Edward Rochester (Michael Fassbender). Jane and Rochester begin to bond, but his dark moods trouble her. When Jane uncovers the terrible secret Rochester has been hiding, she flees and finds temporary refuge at the home of St. John Rivers.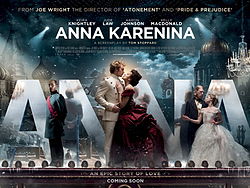 Anna Karenina (Keira Knightley), the wife of a Russian imperial minister (Jude Law), creates a high-society scandal by an affair with Count Vronsky (Aaron Taylor-Johnson), a dashing cavalry officer in 19th-century St. Petersburg. Anna's husband, Alexei, offers her a difficult choice: Go into exile with Vronsky but never see her young son again, or remain with her family and abide by the rules of discretion. Meanwhile, a farmer named Levin pines for Princess Kitty, who only has eyes for Vronsky. 
References: Tastedive