8 Movies Like Chronicle [Recommendations]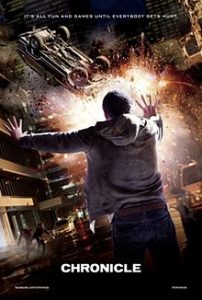 These are my favorite picks for movies like Chronicle. Keep in mind that the list is in no particular order. Enjoy the recommendations.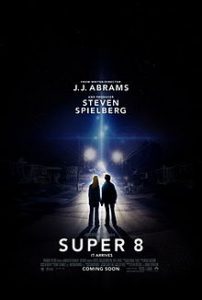 In 1979 Ohio, several youngsters (Elle Fanning, Joel Courtney, Gabriel Basso) are making a zombie movie with a Super-8 camera. In the midst of filming, the friends witness a horrifying train derailment and are lucky to escape with their lives. They soon discover that the catastrophe was no accident, as a series of unexplained events and disappearances soon follows. Deputy Jackson Lamb (Kyle Chandler), the father of one of the kids, searches for the terrifying truth behind the crash.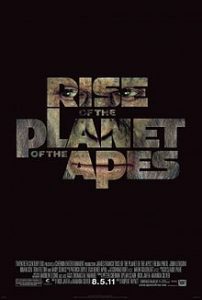 Will Rodman (James Franco), a scientist in San Francisco, is experimenting with a drug that he hopes will cure his father's (John Lithgow) Alzheimer's disease. After his work is deemed a failure, Will becomes the guardian of Caesar, an infant chimp who was exposed in-utero to Will's drug. Caesar displays unusual intelligence, and Will decides to continue his experiments secretly. But as Caesar's intellect and abilities grow, he comes to represent a threat to man's dominion over Earth.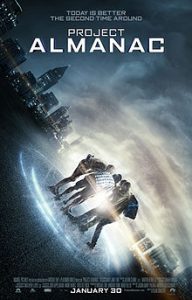 David Raskin (Jonny Weston) is a high-school science nerd who dreams of going to MIT. When he and his friends (Sam Lerner, Allen Evangelista) find his late father's plans for a "temporal displacement device," David can't wait to start tinkering. When they finally get the device to work, the teenagers jump at the opportunity to manipulate time in their favor — but their joy is short-lived when they begin to discover the consequences of their actions.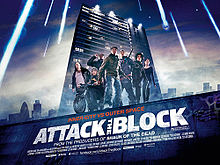 Walking home on Bonfire Night through a housing estate in Brixton, new-to-the-area nurse Samantha Adams is mugged by a small gang of teenage hoodlums: Pest, Dennis, Jerome, Biggz, and leader Moses. The attack is interrupted when a meteorite falls from the sky into a nearby car, giving Samantha the chance to escape. As Moses searches the wreck of the car for valuables, his face is scratched by a pale, hairless, eyeless dog-sized creature; the object which fell from the sky was its cocoon. The creature runs away, but the gang chase and kill it. Hoping to gain fame and fortune, they take the corpse to their acquaintance, cannabis dealer Ron, to get advice on what to do. He lives at the top of their tower block, Wyndham Tower.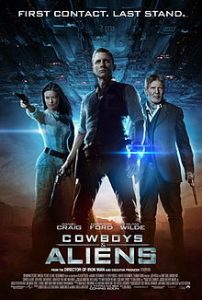 Bearing a mysterious metal shackle on his wrist, an amnesiac gunslinger (Daniel Craig) wanders into a frontier town called Absolution. He quickly finds that strangers are unwelcome, and no one does anything without the approval of tyrannical Col. Dolarhyde (Harrison Ford). But when Absolution faces a threat from beyond Earth, the stranger finds that he is its only hope of salvation. He unites townspeople, outlaws and Apache warriors against the alien forces in an epic battle for survival.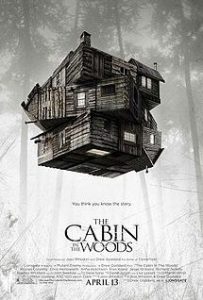 When five college friends (Kristen Connolly, Chris Hemsworth, Anna Hutchison, Fran Kranz, Jesse Williams) arrive at a remote forest cabin for a little vacation, little do they expect the horrors that await them. One by one, the youths fall victim to backwoods zombies, but there is another factor at play. Two scientists (Richard Jenkins, Bradley Whitford) are manipulating the ghoulish goings-on, but even as the body count rises, there is yet more at work than meets the eye.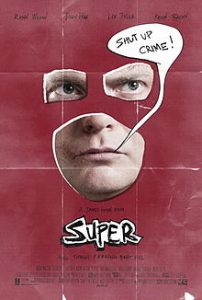 Short-order cook Frank Darbo (Rainn Wilson) says in voice-over that he has only two good memories from a disappointing life: marrying his beautiful wife, Sarah (Liv Tyler), and an incident in which he directed a police officer to catch a purse snatcher. Frank immortalizes these two events in a pair of crayon drawings that he hangs on his wall for inspiration.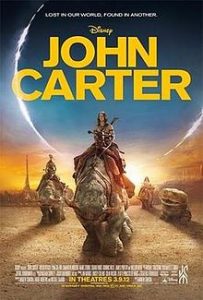 When Civil War veteran John Carter (Taylor Kitsch) mysteriously awakes on the surface of Mars — also called Barsoom — he little expects the adventure that awaits him. Carter reluctantly becomes embroiled in an epic conflict among the red planet's inhabitants, including Tars Tarkas (Willem Dafoe) and Princess Dejah Thoris (Lynn Collins). As Barsoom is poised on the brink of collapse, war-weary Carter rediscovers his humanity when he realizes that everyone's fate is in his hands.
References: Wikipedia, TasteKid.