8 Movies Like Constantine [Recommendations]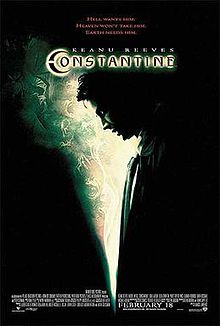 These are my favorite picks for movies like Constantine. Keep in mind that the list is in no particular order. Enjoy the recommendations.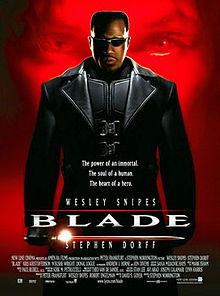 A half-mortal, half-immortal is out to avenge his mother's death and rid the world of vampires. The modern-day technologically advanced vampires he is going after are in search of his special blood type needed to summon an evil god who plays a key role in their plan to execute the human race.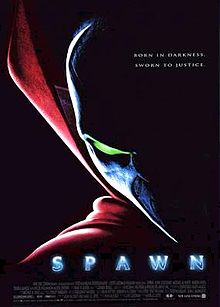 Covert government assassin Al Simmons (Michael Jai White) is killed after being double-crossed by his boss, Jason Wynn (Martin Sheen). Upon arriving in Hell, Simmons is offered an opportunity to return to Earth if he's willing to lead an evil army. He accepts, and is reincarnated as a "Hellspawn" — a twisted, horribly disfigured version of his former self. However, Spawn serves as a force of good, much to the dismay of the Devil's henchman, a wicked clown (John Leguizamo).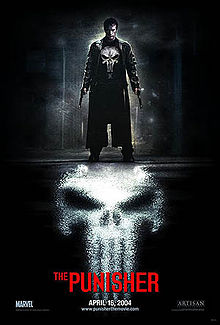 This dark action film, based on the comic book series, follows FBI agent Frank Castle (Thomas Jane) as he transforms into the vengeful Punisher after criminals murder his family, including his wife and son. Castle is gravely injured in the attack and believed to be dead by Howard Saint (John Travolta), the crime lord who ordered the hit. Following his recovery, Castle becomes a heavily armed vigilante who will stop at nothing to exact revenge on Saint and dismantle his underworld empire.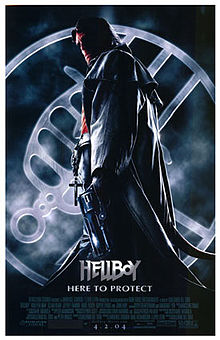 At the end of World War II, the Nazis attempt to open a portal to a paranormal dimension in order to defeat the Allies, but are only able to summon a baby demon who is rescued by Allied forces and dubbed "Hellboy" (Ron Perlman). Sixty years later, Hellboy serves as an agent in the Bureau of Paranormal Research and Defense, where he, aided by Abe Sapien (Doug Jones), a merman with psychic powers, and Liz Sherman (Selma Blair), a woman with pyrokinesis, protects America against dark forces.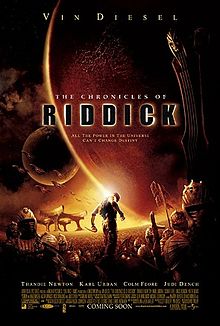 Galactic criminal Riddick (Vin Diesel) is on the run, with bounty hunters on his tail. He receives guidance from Aereon (Judi Dench), ambassador from the Elemental race, who informs him that a warrior army known as the Necromongers is annihilating all human life in the galaxy in a bid for universal dominance. The wise Aereon urges Riddick into battle, believing he is the one man who can defeat the Necromongers and their leader, the evil Lord Marshal (Colm Feore).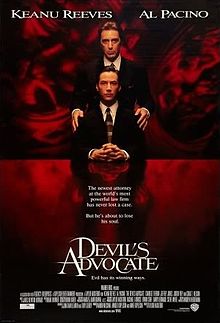 Aspiring Florida defense lawyer Kevin Lomax (Keanu Reeves) accepts a high-powered position at a New York law firm headed by legal shark John Milton (Al Pacino). As Kevin moves up in the firm's ranks, his wife, Mary Ann (Charlize Theron), has several frightening, mystical experiences that begin to warp her sense of reality. With the stakes getting higher with each case, Kevin quickly learns that his mentor is planning a far greater evil than simply winning without scruples.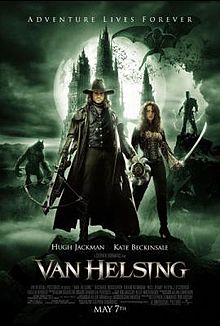 Famed monster slayer Gabriel Van Helsing (Hugh Jackman) is dispatched to Transylvania to assist the last of the Valerious bloodline in defeating Count Dracula (Richard Roxburgh). Anna Valerious (Kate Beckinsale) reveals that Dracula has formed an unholy alliance with Dr. Frankenstein's monster (Shuler Hensley) and is hell-bent on exacting a centuries-old curse on her family. Together Anna and Van Helsing set out to destroy their common enemy, but uncover some unsettling secrets along the way.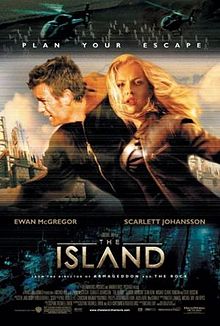 It is described as a pastiche of "escape-from-dystopia" science fiction films of the 1960s and 1970s such as Fahrenheit 451, THX 1138, Parts: The Clonus Horror, and Logan's Run. The film's plot revolves around the struggle of McGregor's character to fit into the highly structured world he lives in, isolated in a compound, and the series of events that unfold when he questions how truthful that world really is. After he learns that the compound inhabitants are clones who are used for organ harvesting and surrogate motherhood for wealthy people in the outside world, he escapes.
References: Wikipedia, TasteKid