10 Movies Like Cool Hand Luke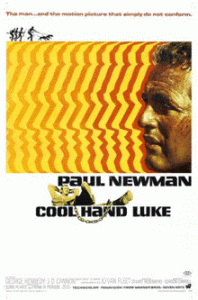 This is a list of movie recommendations of movies similar to Cool Hand Luke. Bear in mind that this list is in no particular order.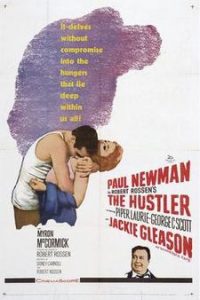 Story Fast Eddie Felsen (Paul Newman) and his adventures in the world of professional pool. Fast Eddie is a young hopeful on his way to challenging Minnesota Fats (Jackie Gleason) for his world title. When he starts getting feelings for a woman he gets into a dilemma.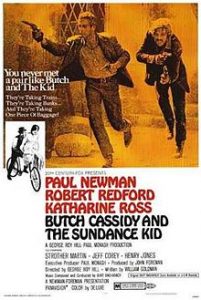 The true story of fast-draws and wild rides, battles with posses, train and bank robberies, a torrid love affair and a new lease on outlaw life in far away Bolivia. It is also a character study of a remarkable friendship between Butch – possibly the most likeable outlaw in frontier history – and his closest associate, the fabled, ever-dangerous Sundance Kid.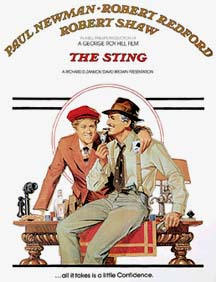 Following the murder of a mutual friend, aspiring con man Johnny Hooker (Robert Redford) teams up with old pro Henry Gondorff (Paul Newman) to take revenge on the ruthless crime boss responsible, Doyle Lonnegan (Robert Shaw). Hooker and Gondorff set about implementing an elaborate scheme, one so crafty that Lonnegan won't even know he's been swindled. As their big con unfolds, however, things don't go according to plan, requiring some last-minute improvisation by the undaunted duo.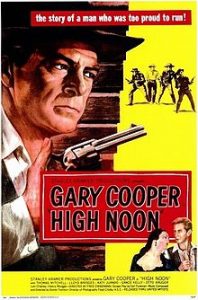 Former marshal Will Kane (Gary Cooper) is preparing to leave the small town of Hadleyville, New Mexico, with his new bride, Amy (Grace Kelly), when he learns that local criminal Frank Miller has been set free and is coming to seek revenge on the marshal who turned him in. When he starts recruiting deputies to fight Miller, Kane is discouraged to find that the people of Hadleyville turn cowardly when the time comes for a showdown, and he must face Miller and his cronies alone.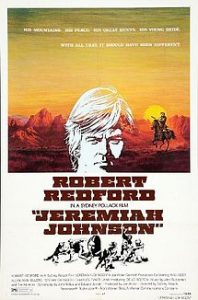 A Mexican-American War veteran, Jeremiah Johnson (Robert Redford), heads to the mountains to live in isolation. Woefully unequipped for the task at hand, Johnson is fortunate to come across a seasoned mountain man (Will Geer) willing to teach him the necessary survival tactics. As life continues in the mountains, Johnson finds himself a native bride (Delle Bolton) and an adopted son (Josh Albee). However, their peaceful existence is threatened when Johnson incurs the ire of the Crow Indians.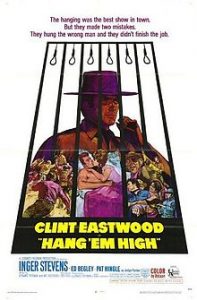 After a gang of men unsuccessfully attempts to lynch him for a cattle rustling crime he did not commit, Jed Cooper (Clint Eastwood) is saved by marshal Dave Bliss (Ben Johnson) and judge Adam Fenton (Pat Hingle). The lawmen offer him a job as a federal marshal with the caveat that he not abuse his new power to seek revenge against his tormentors. But, when Cooper finds that some of the men who attacked him are involved in another set of crimes, he fights to bring them to justice.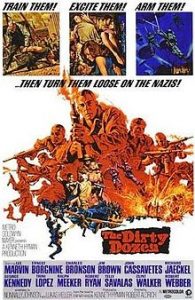 As D-Day approaches, Colonel Breed hands the roguish Major Reisman (Lee Marvin) an important assignment: He must train a team of soldiers to parachute across enemy lines and assassinate German personnel at a French chateau. The soldiers, recruited from murderers, rapists and criminals on death row, are promised commuted sentences. In spite of their history, the 12 men prove a spirited and courageous unit. Led by Major Reisman, they will exact revenge.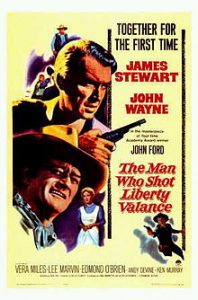 Questions arise when Senator Stoddard (James Stewart) attends the funeral of a local man named Tom Doniphon (John Wayne) in a small Western town. Flashing back, we learn Doniphon saved Stoddard, then a lawyer, when he was roughed up by a crew of outlaws terrorizing the town, led by Liberty Valance (Lee Marvin). As the territory's safety hung in the balance, Doniphon and Stoddard, two of the only people standing up to him, proved to be very important, but different, foes to Valance.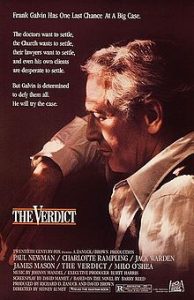 A boozing lawyer (Paul Newman) takes on a law-firm dean (James Mason), the Archdiocese of Boston and the system in general.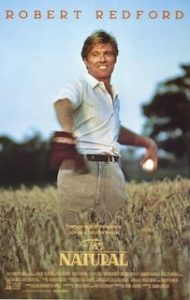 On the way to a tryout with the Chicago Cubs, young baseball phenom Roy Hobbs (Robert Redford) is shot by the unstable Harriet Bird (Barbara Hershey). After 16 years, Hobbs returns to pro baseball as a rookie for the last-place New York Knights. Despite early arguments with his manager, Pop Fisher (Wilford Brimley), Hobbs becomes one of the best players in the league, and the Knights start winning. But this upsets the Judge (Robert Prosky), their owner, who wants Hobbs to lose games, not win.
References: Tastedive