10 Movies like Death Becomes Her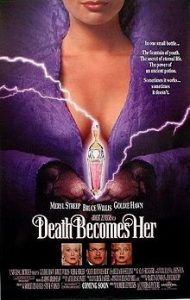 This is a list of movie recommendations of movies similar to Death Becomes Her. Bear in mind that this list is in no particular order.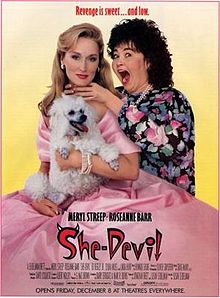 Housewife and mother Ruth Patchett (Roseanne Barr), an overweight and unkempt woman, can seem to do nothing to make her husband, Bob (Ed Begley Jr.), happy. When he becomes embroiled in an affair with romance novelist Mary Fisher (Meryl Streep), Patchett does all she can to ignore it until Bob finally leaves her for Fisher. Bent on revenge, Patchett begins an intricate undertaking that will lead to the destruction of all that Bob holds dear — and she also has plans for Fisher while she's at it.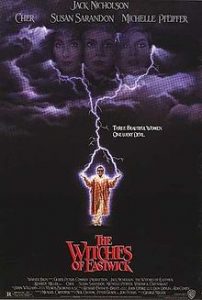 Three small-town friends, Alexandra (Cher), Jane (Susan Sarandon) and Sukie (Michelle Pfeiffer), each having lost the man in their lives, are feeling unfulfilled — until a furtive stranger, Daryl Van Horne (Jack Nicholson), arrives and begins courting each of them in turn. Eventually, Daryl tells them that they are witches. But as the three friends spend more time at his mansion, enjoying themselves and learning about their powers, they begin to worry about Daryl's ultimate intentions.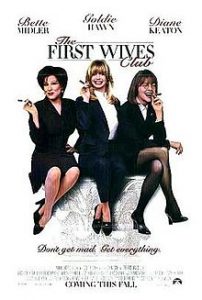 Despondent over the marriage of her ex-husband to a younger woman, a middle-aged divorcée plunges to her death from her penthouse. At the woman's funeral, her former college friends (Bette Midler, Goldie Hawn, Diane Keaton) reunite for the first time in nearly 30 years. When the three discover the reason for their friend's suicide, they realize that all of their ex-husbands have taken them for granted — and deciding it's time for revenge, they make a pact to get back at their exes.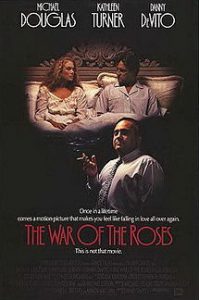 After 17 years of marriage, Barbara (Kathleen Turner) and Oliver Rose (Michael Douglas) want out. The trouble is, neither one wants to part with their opulent home. So begins a long war between husband and wife, reaching farcical heights that leave much of the house — not to mention their lives — in shambles. The couple's children (Sean Astin, Heather Fairfield) watch in horror while lawyer Gavin D'Amato (Danny DeVito) tries his best to stem the bloodshed.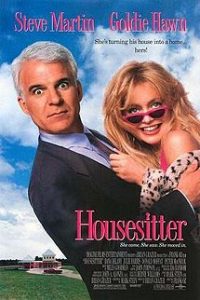 Architect Newton Davis (Steve Martin) is distraught when his girlfriend, Becky (Dana Delany), spurns his proposal and refuses to move into the lavish house he designed for her. Davis, who cannot imagine himself living alone in the house, shares his tale of woe with Gwen (Goldie Hawn), a dishonest waitress he thinks doesn't speak English. Complications arise when Davis, on the brink of reconciliation with Becky, discovers that Gwen has moved into the couple's soon-to-be dream home.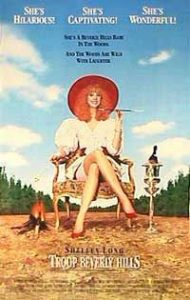 With her marriage breaking up, Beverly Hills housewife Phyllis Nefler (Shelley Long) boosts her self-esteem by leading a local troop of Wilderness Girls. Although Phyllis' version of roughing it is spending the night at the Beverly Hills Hotel, that suits her privileged troop members just fine. Unfortunately, when Phyllis falls afoul of a rival leader, the girls are threatened with having their group dissolved — unless they can prove their wilderness skills at the annual jamboree.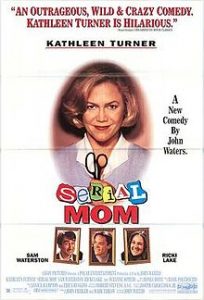 A seemingly perfect wife and mother (Kathleen Turner) from Baltimore gains celebrity status as a serial killer.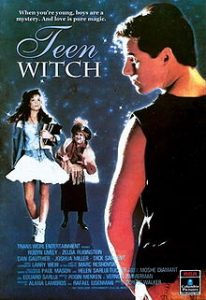 High-school nerd Louise Miller (Robyn Lively) learns from psychic Madame Serena (Zelda Rubinstein) that she's possessed with magical abilities that will begin working on her 16th birthday. When the prophecy proves true, the teenager uses her new powers to get what she's always desired: popularity. After getting back at some bullies, the young witch casts a spell over hunky jock Brad Powell (Dan Gauthier). But Louise soon learns that getting what you want isn't all it's cracked up to be.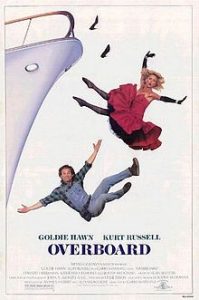 Snobbish and wealthy Joanna Stayton (Goldie Hawn) is living a life of leisure with her husband, Grant (Edward Herrmann), when she falls off their yacht and suffers amnesia. Grant takes the opportunity to rid himself of the demanding Joanna — but Dean (Kurt Russell), a widowed carpenter with four ki
ds who once worked for Joanna, arrives and claims she's his wife. Joanna can't remember her past identity, but has trouble believing that she was ever meant to be a working-class mother of four.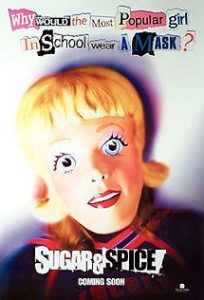 When Jack (James Marsden) and Diane (Marley Shelton) find themselves in an unexpected adult situation, the A-Squad comes to their rescue. In order to help their friend Diane, the A-Squad goes where no cheerleader has gone before: taking on a little after-school project known as bank robbery. But the A-Squad does things their way — with sugar and spice — forever changing their friendship, their future and the nation's notion of teen spirit.
References: Tastedive