10 Movies Like Girl, Interrupted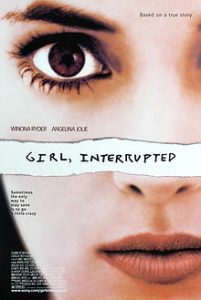 These are my recommendations for films and movies similar to Girl, Interrupted. Keep in mind that this list is in no particular order.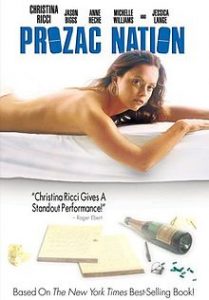 Based on the best selling novel, set in the mid 1980's before the prevalence of anti-depressants, it follows a young working class woman's (Christina Ricci) bout with depression during her first year at Harvard. The film explores this generation's struggle to navigate the effects of divorce, drugs, sex, and an overbearing mother (Jessica Lange).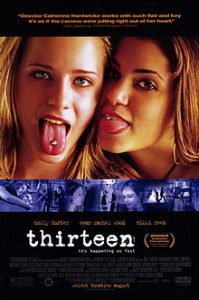 Honor student Tracy Freeland (Evan Rachel Wood) has a troubling home life, but she is close to her mother, Melanie (Holly Hunter). While trying to conceal her inner turmoil by excelling academically, she befriends the calculating Evie (Nikki Reed), her school's queen bee. Evie talks Tracy into experimenting with drugs, exploring her sexuality and pickpocketing strangers to finance shopping sprees — but before long, Melanie realizes she must step in and stop her daughter's destructive lifestyle.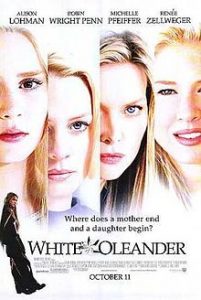 "White Oleander" chronicles the life of Astrid (Alison Lohman), a young teenager who journeys through a series of foster homes after her mother (Michelle Pfeiffer) goes to prison for committing a crime of passion. Set adrift in the world, Astrid struggles to become her own person while coming to terms with the challenges of living life on her own.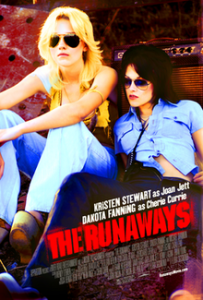 Joan Jett (Kristen Stewart) and Cherie Currie (Dakota Fanning), two rebellious teenagers from Southern California, become the frontwomen for the Runaways — the now-legendary group that paved the way for future generations of female rockers. Under the Svengalilike influence of impresario Kim Fowley, the band becomes a huge success, with Joan as the band's hard-rocking heart, and Cherie as the sex kitten. However, the teens' stormy relationship threatens the band's future.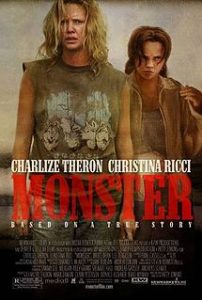 Shortly after moving to Florida, longtime prostitute Aileen Wuornos (Charlize Theron) meets young and reserved Selby Wall (Christina Ricci) and a romance blossoms. When a john (Lee Tergesen) attempts to brutalize Aileen, she kills him and resolves to give up prostitution. But supporting herself and her new girlfriend through legitimate means proves extremely difficult, and she soon falls back on old ways. More johns die, and Selby can't help but think her new friend is responsible.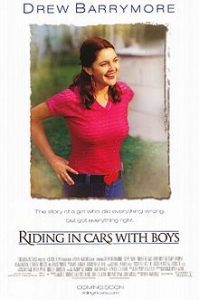 The fresh, funny, touching and true story of writer Beverly Donofrio (played by Drew Barrymore, who ages from 15 to 35 in the role), reveals her coming of age in the late 1960s and her whole life colored by an event that happened when she was 15. The events span more than two decades, as the young heroine experiences often-humorous, sometimes-irreverent, but certainly a unique personal journey to make something meaningful of her life.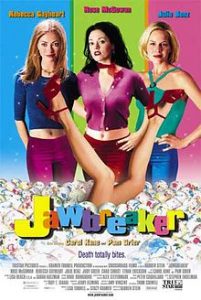 When an exclusive clique of teenage socialites accidentally murders their best friend, Liz (Charlotte Ayanna), on the morning of her birthday, the three girls responsible — Courtney (Rose McGowan), Julie (Rebecca Gayheart) and Marcie (Julie Benz) — conspire to hide the truth. As the trio make over nerdy reject Fern Mayo (Judy Greer) and groom her to take Liz's place, crack police Detective Vera Cruz (Pam Grier) launches an investigation that will turn Reagan High School upside down.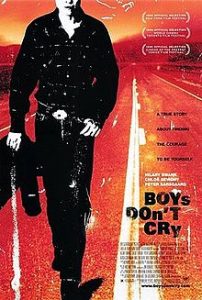 Young female-to-male transgender Brandon Teena (Hilary Swank) leaves his hometown under threat when his ex-girlfriend's brother discovers that he's biologically female. Resettling in the small town of Falls City, Nebraska, Brandon falls for Lana (Chloë Sevigny), an aspiring singer, and begins to plan for their future together. But when her ex-convict friends, John (Peter Sarsgaard) and Tom (Brendan Sexton III), learn Brandon's secret, things change very quickly.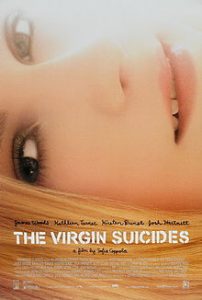 In an ordinary suburban house, on a lovely tree-lined street, in the middle of 1970s America, lived the five beautiful, dreamy Lisbon sisters, whose doomed fates indelibly marked the neighborhood boys who to this day continue to obsess over them. A story of love and repression, fantasy and terror, sex and death, memory and longing. It is at its core a mystery story: a heart-rending investigation into the impenetrable, life-altering secrets of American adolescence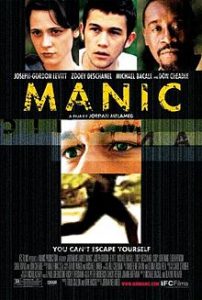 Follows the fate of Lyle (Joseph Gordon-Levitt), a violent adolescent who, in lieu of prison, is placed in a juvenile mental institution where he encounters a group of equally troubled teens. This motley crew – abused, sexually confused, violent, and yet hanging on by their grit and anger – becomes Lyle's last lifeline as he fights to find meaning in a world that seems to defy understanding.
References: Tastekid