11 Movies Like Gladiator and 300 [Recommendations]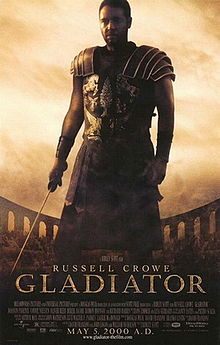 I love fighting movies. His best is most definitely Gladiator. Here are my favorite picks for similar movies just like Gladiator and 300(THIS IS SPARTA!!!). Keep in mind the list is in no particular order.
Troy(2004)
[asa2]B001XVKKDM[/asa2]
Based on Homer's "Iliad," this epic portrays the battle between the ancient kingdoms of Troy and Sparta. While visiting Spartan King Menelaus (Brendan Gleeson), Trojan prince Paris (Orlando Bloom) falls for Menelaus' wife, Helen (Diane Kruger), and takes her back to Troy. Menelaus' brother, King Agamemnon (Brian Cox), having already defeated every army in Greece, uses his brother's fury as a pretext to declare war against Troy, the last kingdom preventing his control over the Aegean Sea.
Spartacus(1960)
[asa2]B002MFV2KI[/asa2]
The rebellious Thracian Spartacus, born and raised a slave, is sold to Gladiator trainer Batiatus. After weeks of being trained to kill for the arena, Spartacus turns on his owners and leads the other slaves in rebellion. As the rebels move from town to town, their numbers swell as escaped slaves join their ranks. Under the leadership of Spartacus, they make their way to southern Italy, where they will cross the sea and return to their homes.
King Arthur(2004)
[asa2]B003QSGFG6[/asa2]
In this interpretation of the classic tale, Arthur (Clive Owen) is a cavalry officer in the Roman army defending Hadrian's Wall against rebellious Britons. He and his troops are expecting to be relieved but are instead sent on a risky mission to rescue the Roman family of Marius Honorius, who proves a despicable torturer of pagans. Arthur frees one of them, Guinevere (Keira Knightley), who in turn brokers a truce between Arthur and the Britons so as to ward off an invading Saxon army.
Kingdom of Heaven(2005)
[asa2]B000SW16NU[/asa2]
Still in grief over his wife's sudden death, village blacksmith Balian (Orlando Bloom) joins his long-estranged father, Baron Godfrey (Liam Neeson), as a crusader on the road to Jerusalem. After a perilous journey to the holy city, the valiant young man enters the retinue of the leprous King Baldwin IV (Edward Norton), which is rife with dissent led by the treacherous Guy de Lusignan (Marton Csokas), who wishes to wage war against the Muslims for his own political and personal gain.
Centurion(2010)
[asa2]B003XU02QG[/asa2]
In ancient Scotland, the Ninth Legion liberates a Roman officer named Quintus Dias (Michael Fassbender) from his Pict captors. The soldiers are in pursuit of the Pict leader, and Quintus joins their quest. Soon afterward, the Romans' Pict guide betrays them, resulting in the slaughter of all but a handful of men. The Roman survivors try desperately to reach safety, as the indigenous warriors pick them off one by one.
References: Wiki, IMBD