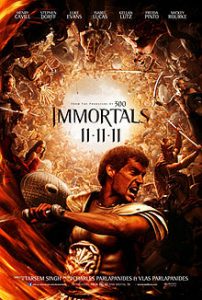 This is a list of movie recommendations of movies similar to Immortals. Bear in mind that this list is in no particular order.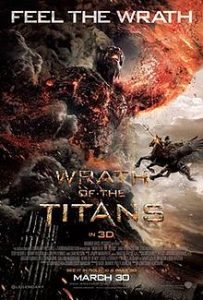 Ten years after defeating the Kraken, Perseus (Sam Worthington) is living a quieter life as a fisherman and sole parent to his young son. Meanwhile, trouble is brewing on Mount Olympus: The gods are weakened by mankind's lack of devotion, and they are losing control of the Titans and their leader, Kronos, whom they imprisoned in Tartarus long ago. When Zeus is betrayed by Ares and Hades and captured by the Titans, Perseus leads a group to rescue him and save mankind from the ancient beings.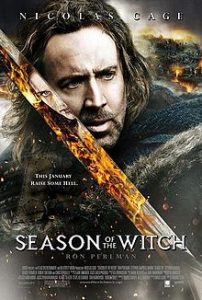 His faith broken by many years fighting in the Crusades, a knight named Behman (Nicolas Cage) returns to Europe and finds it ravaged by the Black Plague. A dying cardinal orders Behman and his friend, Felson (Ron Perlman), to take an accused witch to a remote abbey, where monks will destroy her powers and end the pestilence. As Behman and five comrades undertake the dangerous journey, they come to realize that the prisoner is no ordinary girl, and evil forces await at the destination.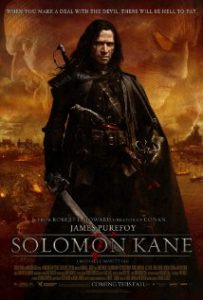 A man (James Purefoy) must renounce his newly taken vows of peace to rescue a young woman (Rachel Hurd-Wood) from an evil sorcerer (Jason Flemyng).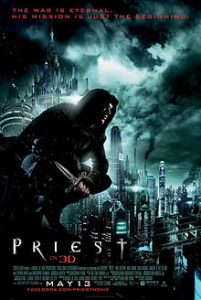 In a society ravaged by centuries of war between humans and vampires, a legendary warrior priest (Paul Bettany), a veteran of the last conflict, lives in an enclosed city ruled by the church. When a murderous pack of vampires kidnaps his niece (Lily Collins), the priest breaks his sacred vows and sets out to rescue her before the bloodsuckers put the bite on her. Joining him on his quest are his niece's boyfriend (Cam Gigandet) and a former priestess (Maggie Q) with supernatural fighting skills.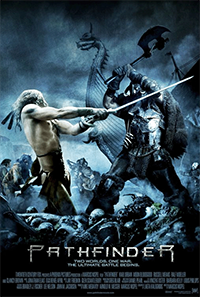 A Viking boy, nicknamed Ghost (Karl Urban), is adopted by the Wampanoag tribe after surviving a shipwreck despite a legend that death and destruction will follow the boy wherever he travels. Over the course of a decade, the young Norseman grows into a fierce warrior and battles against rampaging Vikings who slaughter the tribes. He defends the woman he loves (Moon Bloodgood) by waging a one-man war against his countrymen and becomes the savior and defender of the Wampanoag people.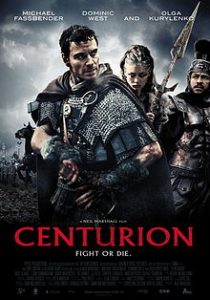 In ancient Scotland, the Ninth Legion liberates a Roman officer named Quintus Dias (Michael Fassbender) from his Pict captors. The soldiers are in pursuit of the Pict leader, and Quintus joins their quest. Soon afterward, the Romans' Pict guide betrays them, resulting in the slaughter of all but a handful of men. The Roman survivors try desperately to reach safety, as the indigenous warriors pick them off one by one.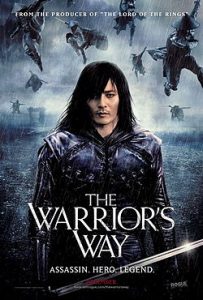 Refusing to kill an infant from an enemy clan, master swordsman Yang (Jang Dong Gun) takes the child and flees to an American frontier town. He puts away his sword for good, vowing to raise the baby in peace. Yang befriends Lynne, a woman who wants revenge against a colonel, the man who murdered her family. When the colonel returns to wreak havoc on the town, Yang draws his sword to protect his new friends, but the sound of fighting draws Yang's murderous clansmen into the fray as well.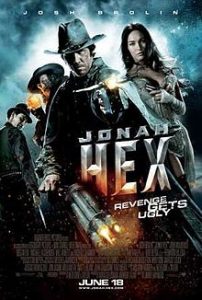 Having cheated death, gunslinger and bounty hunter Jonah Hex (Josh Brolin) has one foot in the natural world and one in the supernatural. His unusual nature gives him the ability to track down anyone or anything, so the Army makes him an irresistible offer: It will erase the warrants on his head if he will find Quentin Turnbull (John Malkovich). Turnbull, his oldest enemy, is preparing to unleash hell on Earth and will stop at nothing to kill him.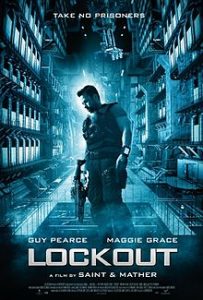 Emilie Warnock (Maggie Grace), the daughter of the American president, leads a humanitarian mission to MS One, an outer-space prison in which the 500 most dangerous criminals from Earth are kept in a state of artificial sleep. Just as Emilie arrives, the now-awakened prisoners stage a violent rebellion, and she and the MS One crew are taken hostage. Emilie's only chance for salvation lies with Snow (Guy Pearce), a wrongly convicted agent who has been promised his freedom if he saves her.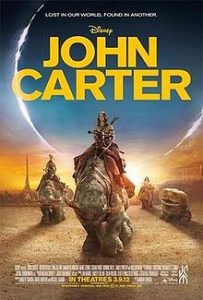 When Civil War veteran John Carter (Taylor Kitsch) mysteriously awakes on the surface of Mars — also called Barsoom — he little expects the adventure that awaits him. Carter reluctantly becomes embroiled in an epic conflict among the red planet's inhabitants, including Tars Tarkas (Willem Dafoe) and Princess Dejah Thoris (Lynn Collins). As Barsoom is poised on the brink of collapse, war-weary Carter rediscovers his humanity when he realizes that everyone's fate is in his hands.
References: Tastedive