10 Movies Like It's Kind Of A Funny Story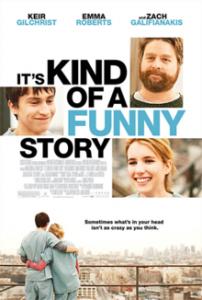 These are my recommendations for films and movies similar to It's Kind of A Funny Story. Keep in mind that this list is in no particular order.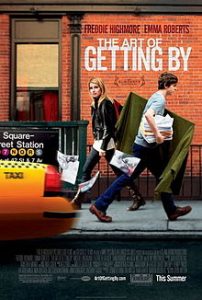 George (Freddie Highmore) is a senior at a posh Manhattan prep school, but his disaffected attitude leaves little room for toeing the line. He'd rather doodle and read philosophy, and he strenuously avoids his parents (Rita Wilson, Sam Robards) whenever possible. Unfortunately, George's attitude is endangering his chances of graduating. Then he meets Sally (Emma Roberts). George finds himself falling in love with her, but an older artist (Michael Angarano) adds a complication to the mix.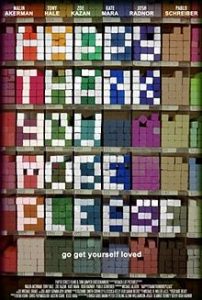 Young New Yorkers try to navigate a rocky course of careers and personal relationships. Sam, an aspiring novelist, takes in a boy he saw abandoned on the subway. Sam's best friend, Annie (Malin Akerman), suffers from alopecia and finds herself torn between two men, one good, one bad. Meanwhile, Sam meets an aspiring singer, who may be the one to break his endless stream of one-night stands.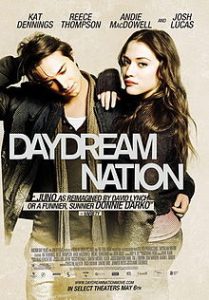 Forced to move to a boring backwater town, a teenager (Kat Dennings) embarks on affairs with a teacher (Josh Lucas) and a stoner classmate (Reece Thompson).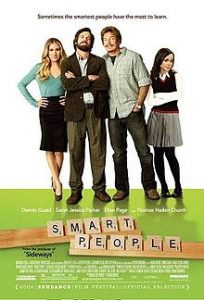 Acerbic, selfish and widowed, literature professor Lawrence Wetherhold (Dennis Quaid) is estranged from his son and his overachieving teenage daughter. Just as he begins a relationship with a former student (Sarah Jessica Parker), Lawrence's ne'er-do-well adoptive brother (Thomas Haden Church) lands on his doorstep. Lawrence realizes he must make some changes in his life and reconnect with his children in order to get on with his life.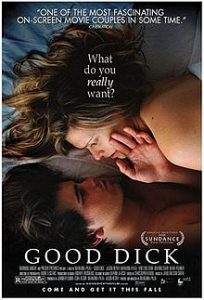 A fidgety, wisecracking video store clerk (Jason Ritter) develops a fixation on a particularly reclusive customer (Marianna Palka), a frequent visitor to the pornography section of Cinefile, the video store where he works in Los Angeles. After multiple failures to impress her during their brief daily transactions, he finds her street address in the store's database, drives to her apartment building and initiates an unconventional campaign to win her affections.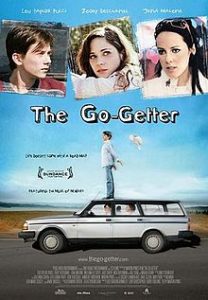 Mercer (Lou Taylor Pucci), distraught after his mother's death, steals a car from a car wash in Oregon. He flees the state, bound for California, in search of his estranged half brother, Arlen (Jsu Garcia). Shortly into Mercer's journey, a cell phone rings inside the stolen car; it turns out that both the phone and the car belong to Kate (Zooey Deschanel). But, instead of calling the police, Kate and Mercer build a relationship through a series of long talks over the course of his road trip.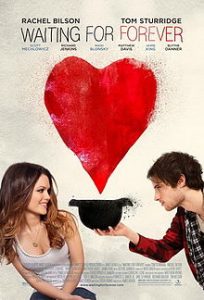 A street performer (Tom Sturridge) has no ambition other than reconnecting with his best friend (Rachel Bilson) from childhood and pursuing a romance with her.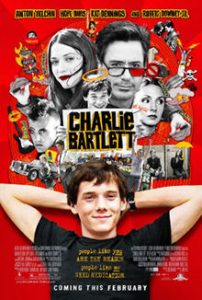 Awkward teenager Charlie Bartlett (Anton Yelchin) has trouble fitting in at a new high school. Charlie needs some friends fast, and decides that the best way to find them is to appoint himself the resident psychiatrist. He becomes one of the most popular guys in school by doling out advice and, occasionally, medication, to the student body.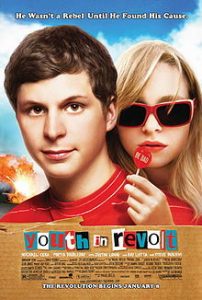 As a fan of Albert Camus and Jean-Luc Godard, teenage Nick Twisp (Michael Cera) is definitely out of his element when his mother and her boyfriend move the family to a trailer park. When a pretty neighbor named Sheeni (Portia Doubleday) plays records by French crooners, it's love at first sight for frustrated and inexperienced Nick. Learning that she is dating someone, Nick launches a hilarious quest to find his way into Sheeni's heart — and bed.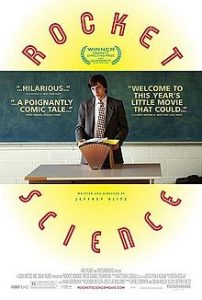 High-school student Hal Hefner's (Reece Daniel Thompson) life is falling down around him. His parents have split, his brother picks on him incessantly, and he has a terrible stutter. Hal cannot believe it when Ginny Ryerson (Anna Kendrick), a pretty classmate, asks him to join their school's debate team. Falling head over heels in love with Ginny, he agrees to her request, with unexpected results.
References: Tastekid