10 Movies Like Little Nicky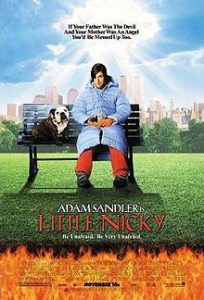 This is a list of movie recommendations of movies similar to Little Nicky. Bear in mind that this list is in no particular order.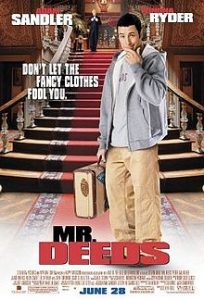 Longfellow Deeds (Adam Sandler) is a sweet, lovable guy leading a simple but happy life in the tiny hamlet of Mandrake Falls, New Hampshire. Life is good at the small town restaurant until two corporate execs bring news that Deeds is about to be rolling in a different kind of dough. A long-lost relative has left him an inheritance of 40 billion dollars along with the largest media company in the world. It's a fish out of water, rags to riches story that has local tabloid reporters salivating.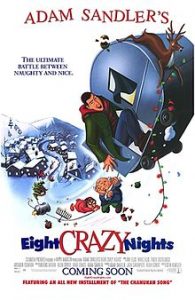 Davey Stone (Adam Sandler), a 33-year old party animal, finds himself in trouble with the law after his wild ways go too far. In keeping with the holiday spirit, the judge gives Davey one last chance at redemption — spend the holiday performing community service as the assistant referee for the youth basketball league or go to jail. Davey thinks he's gotten off easy until he meets Whitey Duvall, the eccentric, elf-like head referee.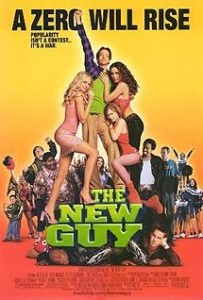 Nerdy high school senior Dizzy Harrison (D.J. Qualls) has finally gotten lucky – he has a second chance to be the guy with no past in "The New Guy," a hilarious story about wiping the slate clean and reinventing yourself. Transforming from dud to stud at his new school with the help of inmate Luther, geeky Dizzy becomes the cool Gil Harris and sets out to destroy the popularity-obsessed social system, boost school morale and win the heart of Danielle (Eliza Dushku).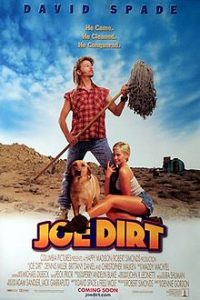 He's the wrong person, at the wrong place, at the wrong time. Joe Dirt (David Spade) is a janitor with a mullet hairdo, acid-washed jeans, and a dream — to find the parents that he lost at the Grand Canyon when he was eight. As his wandering, misguided search takes him from one misadventure to another, he finds his way to Los Angeles, where a shock-jock (Dennis Miller) brings Joe on the radio to insult him. But as Joe's story unfolds, jeers turn to cheers, and an entire city is captivated.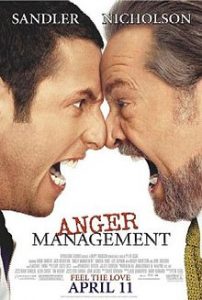 Dave Buznik (Adam Sandler) is usually a mild-mannered nonconfrontational guy. But after an altercation aboard an airplane, he is remanded to the care of an anger-management therapist, Dr. Buddy Rydell (Jack Nicholson), who could probably use a little anger management himself.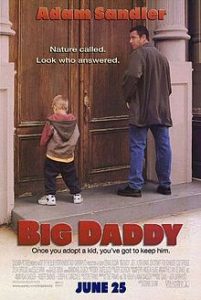 Thirty-two-year-old Sonny Koufax (Adam Sandler) has spent his whole life avoiding responsibility. But when his girlfriend dumps him for an older man, he's got to find a way to prove he's ready to grow up. In a desperate last-ditch effort, Sonny adopts 5-year-old Julian (Dylan Sprouse), (Cole Sprouse) to impress her. She's not impressed … and he can't return the kid. Uh-oh for Sonny!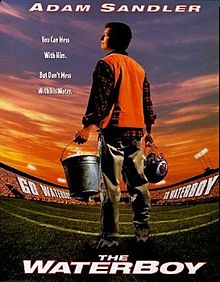 Raised by his overprotective mother, Helen (Kathy Bates), Bobby Boucher Jr. (Adam Sandler) is the water boy for a successful college football team coached by Red Beaulieu (Jerry Reed). When Beaulieu fires Bobby, he takes up the same position for a losing rival team, led by despairing Coach Klein (Henry Winkler). After witnessing Bobby beat up a player who teased him too much, Klein adds him to the roster as a linebacker. Soon, Klein's players are championship contenders.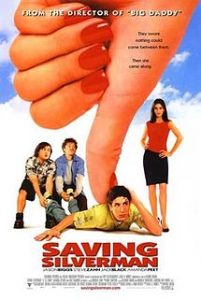 The film traces the misadventures of buddies J.D. (Jack Black) and Wayne (Steve Zahn), who begin to suspect that their best friend, Darren Silverman (Jason Biggs), is going to allow himself to be badgered into marrying Judith (Amanda Peet), a woman he doesn't love. They decide to reunite him with his long lost love from their school days (Amanda Detmer) — even if they have to kidnap Judith to do it.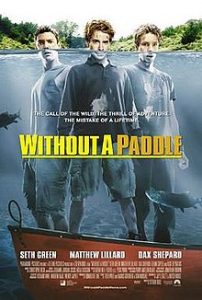 After their friend Billy (Anthony Starr) dies, Tom (Dax Shepard), Jerry (Matthew Lillard) and Dan (Seth Green) go on a camping trip to honor his memory. The campsite, however, has special significance. Billy believed famous airplane hijacker D.B. Cooper hid money in the area, and his friends aim to find it. Unfortunately, they are not prepared for the adventure. After falling over a waterfall, they are left to the mercy of wild animals and a harsh wilderness terrain.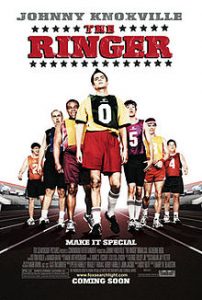 Steve Barker (Johnny Knoxville) finds himself in a predicament. His friend Stavi, whom he was forced to fire, loses several fingers in an accident, and he has no way of covering the cost of surgery without health insurance. Meanwhile, his gambling uncle, Gary (Brian Cox), is racking up a huge debt. Needing money quickly to help Stavi and Gary, Barker reluctantly goes along with his uncle's plan to fix the Special Olympics, with Barker posing as an athlete — but the competition is steep.
References: Tastedive