9 Movies Like Love Actually [Recommendations]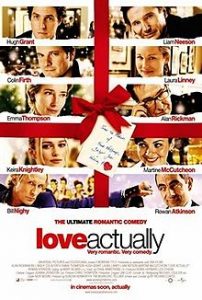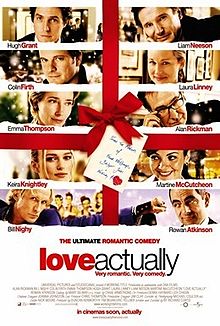 These are my favorite picks for movies like Love Actually. Keep in mind that the list is in no particular order. Enjoy the recommendations.
Lovable Englishman Charles (Hugh Grant) and his group of friends seem to be unlucky in love. When Charles meets a beautiful American named Carrie (Andie MacDowell) at a wedding, he thinks his luck may have changed. But, after one magical night, Carrie returns to the States, ending what might have been. As Charles and Carrie's paths continue to cross — over a handful of nuptials and one funeral — he comes to believe they are meant to be together, even if their timing always seems to be off.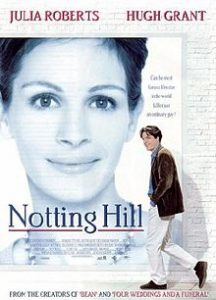 William Thacker (Hugh Grant) is a London bookstore owner whose humdrum existence is thrown into romantic turmoil when famous American actress Anna Scott (Julia Roberts) appears in his shop. A chance encounter over spilled orange juice leads to a kiss that blossoms into a full-blown affair. As the average bloke and glamorous movie star draw closer and closer together, they struggle to reconcile their radically different lifestyles in the name of love.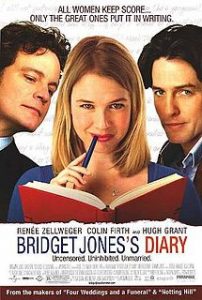 At the start of the New Year, 32-year-old Bridget (Renée Zellweger) decides it's time to take control of her life — and start keeping a diary. Now, the most provocative, erotic and hysterical book on her bedside table is the one she's writing. With a taste for adventure, and an opinion on every subject – from exercise to men to food to sex and everything in between – she's turning the page on a whole new life.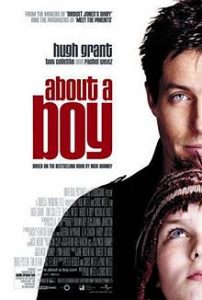 A comedy-drama starring Hugh Grant as Will, a rich, child-free and irresponsible Londoner in his thirties who, in search of available women, invents an imaginary son and starts attending single parent meetings. As a result of one of his liaisons, he meets Marcus, an odd 12-year-old boy with problems at school. Gradually, Will and Marcus become friends, and as Will teaches Marcus how to be a cool kid, Marcus helps Will to finally grow up.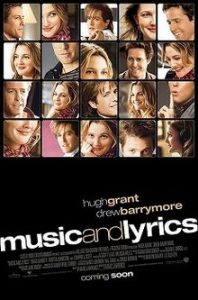 Former music superstar Alex Fletcher (Hugh Grant) used to pack them in back in the 1980s, but now he is reduced to playing nostalgia tours and county fairs. He scores a chance at a major comeback when reigning pop diva Cora Corman (Haley Bennett) asks him to write a song for her, but he hasn't written anything in years and cannot compose lyrics anyway. Noticing that Sophie (Drew Barrymore), the plant lady, has a way with words, Alex proposes that he and Sophie make beautiful music together.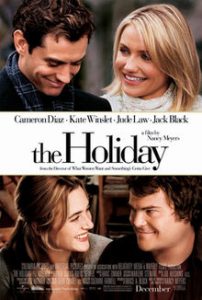 Two women, one (Cameron Diaz) from America and one (Kate Winslet) from Britain, swap homes at Christmastime after bad breakups with their boyfriends. Each woman finds romance with a local man (Jude Law, Jack Black) but realizes that the imminent return home may end the relationship.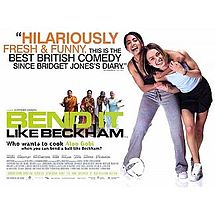 Jess Bhamra (Parminder Nagra), the daughter of a strict Indian couple (Anupam Kher, Shaheen Khan) in London, is not permitted to play organized soccer, even though she is 18. When Jess is playing for fun one day, her impressive skills are seen by Jules Paxton (Keira Knightley), who then convinces Jess to play for her semi-pro team. Jess uses elaborate excuses to hide her matches from her family while also dealing with her romantic feelings for her coach, Joe.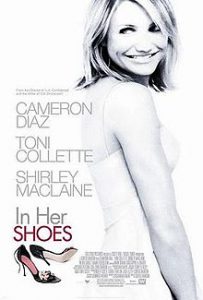 Irresponsible party girl Maggie (Cameron Diaz) is kicked out of her father's (Ken Howard) and stepmother's (Candice Azzara) home, where she lives for free, and is taken in by her hard-working sister, Philadelphia lawyer Rose (Toni Collette). After Maggie's disruptive ways ruin her sister's love life, Rose turns her out as well. But when their grandmother, who they never knew existed, comes into their lives, the sisters face some complicated truths about themselves and their family.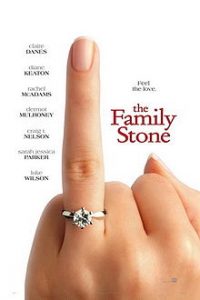 Everett Stone (Dermot Mulroney) wants to bring his girlfriend, Meredith Morton (Sarah Jessica Parker), to meet his bohemian Connecticut family at Christmas. Straitlaced Meredith, feeling she needs backup, asks her sister Julie (Claire Danes) to come along. Hoping to win the approval of her boyfriend's parents Sybil (Diane Keaton) and Kelly (Craig T. Nelson) and the rest of the family, instead Meredith succeeds only in highlighting her uptight personality and making Everett doubt his intentions.
References: Wikipedia, TasteKid.