10 Movies Like Miss Congeniality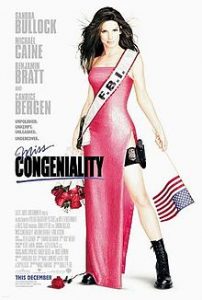 These are my recommendations for films and movies similar to Miss Congeniality. Keep in mind that this list is in no particular order.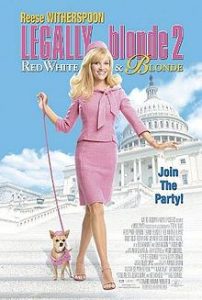 Elle Woods (Reese Witherspoon) journeys to Washington, D.C., to have her say about animal rights, but is ignored by every politician she encounters and quickly learns that the White House can be even tougher to navigate than the Ivy League. Finally, Elle makes the acquaintance of sympathetic Rep. Victoria Rudd (Sally Field), who helps the young lawyer get her foot in the door of Congress. Unfortunately, Elle still has to convince the entire legislature to hear her out.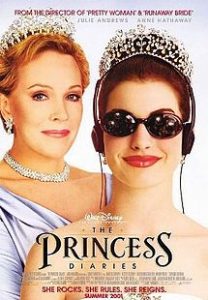 Shy San Francisco teenager Mia Thermopolis (Anne Hathaway) is thrown for a loop when, from out of the blue, she learns the astonishing news that she's a real-life princess! As the heir apparent to the crown of the small European principality of Genovia, Mia begins a comical journey toward the throne when her strict and formidable grandmother, Queen Clarisse Renaldi (Julie Andrews), shows up to give her "princess lessons."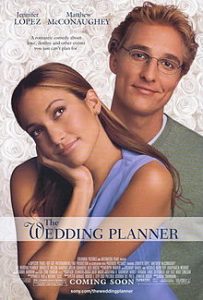 While celebrating her newest and most lucrative account — the wedding of Internet tycoon Fran Donelly (Bridgette Wilson-Sampras) — Mary (Jennifer Lopez) is rescued from a near-fatal collision with a runaway dumpster by handsome pediatrician Steve Edison (Matthew McConaughey). After spending the most enchanting evening of their lives together, Mary thinks she's finally found a reason to believe in love. What she doesn't know is that cupid and her career are about to collide head-on.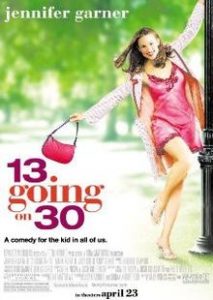 A girl who's sick of the social strictures of junior high is transformed into a grownup overnight. In this feel-good fairy tale, teenager Jenna (Christa B. Allen) wants a boyfriend, and when she's unable to find one, she fantasizes about being a well-adjusted adult. Suddenly, her secret desire becomes a reality, and she is transformed into a 30-year-old (Jennifer Garner). But adulthood, with its own set of male-female challenges, isn't as easy as it looks.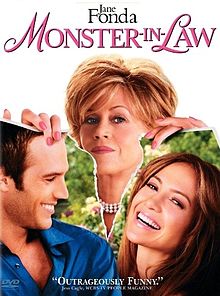 Charlotte (Jennifer Lopez) is smitten when she meets Dr. Kevin Fields (Michael Vartan). So when Kevin pops the question after they start dating, Charlotte happily accepts. But she soon realizes that Kevin's mom, Viola (Jane Fonda), is not quite thrilled to have a new family member. Viola, a newscaster, has just lost her job and is feeling rather attached to Kevin, so she regards Charlotte as her new competition — and will apparently do anything to make her son call off the wedding.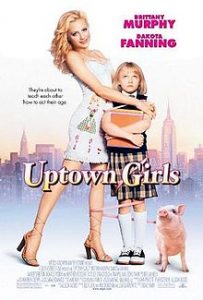 Molly Gunn (Brittany Murphy) has never worked a day in her life and has lived like a queen since her father, a famous rock 'n' roll star, died and left her his fortune. But everything changes when Molly realizes that her manager has stolen her money. She lands a job as a nanny for Ray (Dakota Fanning), a young girl whose serious attitude is the opposite of Molly's carefree one. With help from her boyfriend, Neal (Jesse Spencer), Molly tries to bond with Ray and learn how to be an adult.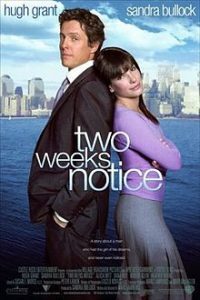 Dedicated environmental lawyer Lucy Kelson (Sandra Bullock) goes to work for billionaire George Wade (Hugh Grant) as part of a deal to preserve a community center. Indecisive and weak-willed George grows dependent on Lucy's guidance on everything from legal matters to clothing. Exasperated, Lucy gives notice and picks Harvard graduate June Carter (Alicia Witt) as her replacement. As Lucy's time at the firm nears an end, she grows jealous of June and has second thoughts about leaving George.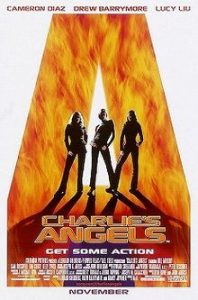 A trio of elite private investigators armed with the latest in high-tech tools, high-performance vehicles, martial arts techniques and an array of disguises unleash their state-of-the-art skills on land, sea and air to track down a kidnapped billionaire-to-be and keep his top-secret voice-identification software out of lethal hands. They're beautiful, they're brilliant, and they work for Charlie. In "Charlie's Angels," a sexy, high-octane update of the original '70s action-comedy TV series.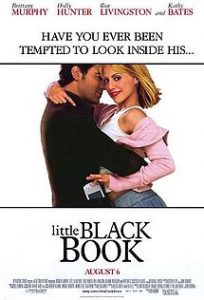 Stacey (Brittany Murphy) is an associate producer for a daytime talk show featuring Kippie Kann (Kathy Bates). She's upset that her boyfriend, Derek (Ron Livingston), won't talk about his past relationships. With encouragement from her co-worker Barb (Holly Hunter), Stacey steals Derek's phone, contacts his ex-girlfriends and interviews them under the pretense that they'll be on the show. But things get complicated when Stacey forms a friendship with one of the girls (Julianne Nicholson).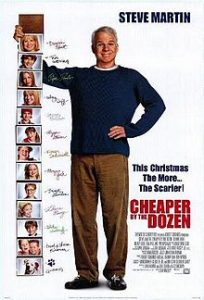 Tom (Steve Martin) and Kate Baker (Bonnie Hunt) have compromised their careers to raise 12 children. Tom coaches a high-school football team, while Kate has retired from journalism to raise the family. Things change when Tom is offered a college coaching job in a new city at the same time a publisher buys Kate's parenting memoir. After moving, Kate goes on a book tour, leaving Tom in charge of the children, who — already unhappy about relocating — plunge the household into chaos.
References: Tastedive