8 Movies like Mission: Impossible Rogue Nation [Recommendations]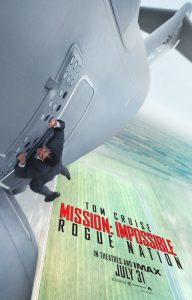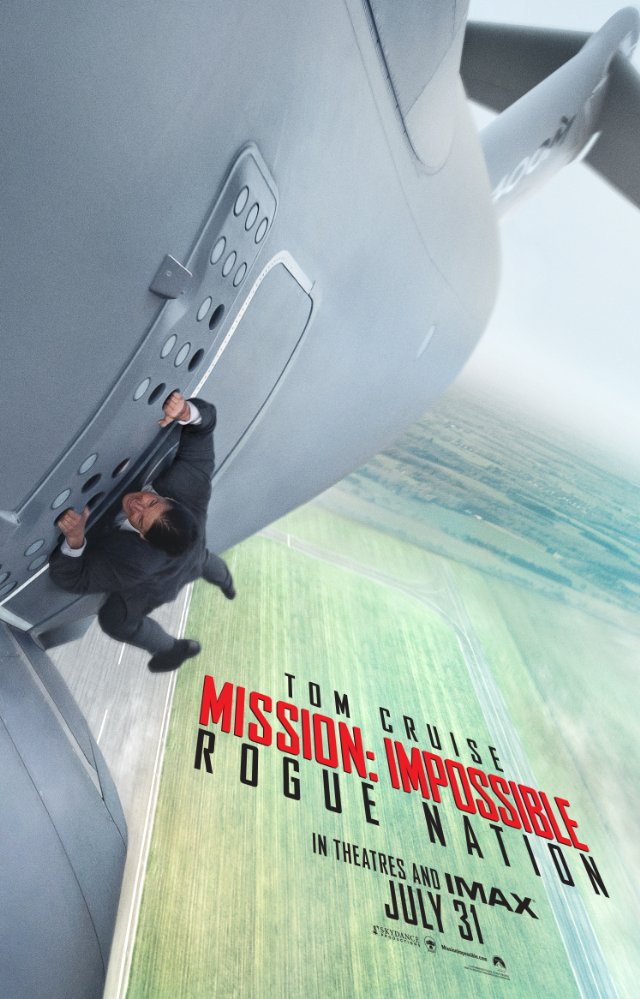 Here are my movies like Mission Impossible: Rogue Nation that I think you should not miss! Keep in mind the list is in no particular order.
Mission Impossible II (2000)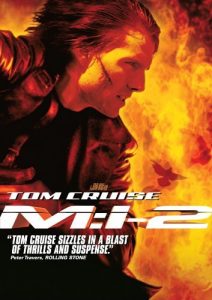 From action director John Woo (The Killer, Hard Boiled, and Face/Off) comes the sequel to Mission Impossible. IMF agent Ethan Hunt is on a mission, this time, he must destroy the supply of a deadly disease called Chimera. Ethan will take on an international terrorist lead by a former IMF agent who's gone bad. He will do all he can to stop the terrorist, destroy the virus, and find a cure in order to save the love of his life before she dies.
The Spy Who Loved Me (1977)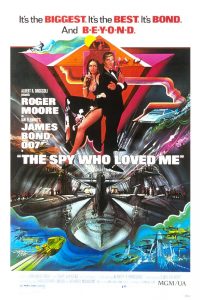 The Spy Who Loved Me was nominated for both the 1978 Academy Awards and Golden Globes for Best Music, Original Score and Best Music, Original Song. James Bond has been summoned to find out what happen to the disappeared nuclear warheads on a Royal Navy Polaris submarine. James will go head to head with the mastermind of this operation, Karl Stromberg and the famous Jaws, the man who has metal teeth. When the world is on the brink of World War Three, you call in 007 to handle the job.
Spy (2015)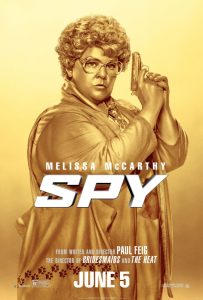 Paul Feig, the director of Ghostbusters (2016), The Heat, and Bridesmaids, is about to give us the female funny version of James Bond. Susan Cooper is a CIA desk-bound analyst, who assists her partner, the great field agent Bradley Fine. Susan desperately wants a more fun and exciting life. When her partner gets killed on a mission, she will get the chance of a lifetime by becoming a spy that goes deep undercover. Spy was nominated for the 2016 Golden Globes for Best Motion Picture – Comedy or Musical and Best Performance by an Actress in a Motion Picture – Comedy or Musical, Melissa McCarthy.
Mission Impossible III (2006)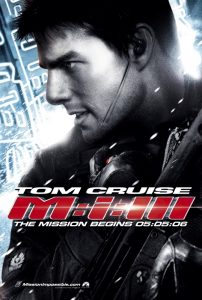 Director J.J. Abrams (Star Wars: The Force Awakens, Super 8, and Star Trek) and his writing team Alex Kurtzman and Roberto Orci (Transformers, The Island, and Cowboys and Aliens) are about to tackle the third Mission Impossible movie. The Super Spy known as Ethan Hunt is now retired and trains new IMF agents. He has been called back in the field to take down a dangerous arms dealer, who has proven to be his most ruthless opponent yet. When things get really tough, Ethan calls his old team to finish the impossible mission.
Live and Let Die (1973)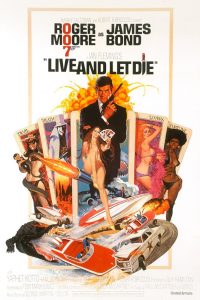 From legendary director Guy Hamilton, the man who directed one of the best James Bond films, Goldfinger, and the movie that was nominated for the 1974 Academy Awards for Best Music, Original Song. Many of British's investigating agents are being murdered one by one and is somehow linked to a man called Mr. Big. Now, Bond will go to New York to do his own investigating to unravel the true master plan of Mr. Big, showing us how saving the world is done by the world's best secret agent.
Mission Impossible- Ghost Protocol (2011)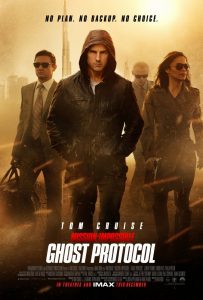 Animation Director Brad Bird (The Iron Giant, The Incredibles, and Ratatouille) comes to his first live action film and the next installment of the Mission Impossible series. Ethan Hunt, the super spy of IMF, is now the world's most wanted man. After a mission that went horribly wrong, Ethan and a new team are on the clock to bring the man to justice, who was the one responsible for the compromised mission and also a rogue scientist. Can Ethan crack this mission before getting himself caught or killed?
Die Another Day (2002)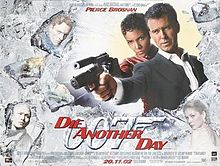 Die Another Day was nominated for a 2003 Golden Globe for  Best Original Song – Motion Picture. This is the last starring role for Pierce Brosnan as the legendary James Bond. Bond has succeeded in his mission but got captured by the North Korean army and spent the next 14 months being tortured. After finally being freed after MI6 traded Bond for Zao, James Bond will track down Zao. In doing so he meets the very beautiful Jinx and they team up. They find out that Zao is working for millionaire Gustav Graves. Graves plan is to use the satellite up in space and use its laser beam to help the North Korean army invade South Korea. It's up to James Bond to stop the madman before it's too late.
Jack Reacher (2012)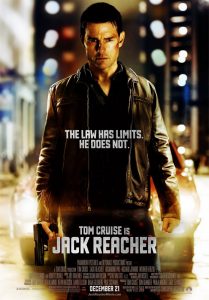 Christopher McQuarrie is the writer who gave us The Usual Suspects and Edge of Tomorrow, who also directed Mission Impossible: Rogue Nation. Jack Reacher is a former U.S. Army Military Police Corps officer, who's been summoned to Pittsburgh, Pennsylvania to help out a man who's been accused of murdering five random people with a sniper rifle. Jack Reacher will go the distance to solve the case but comes up with more than he bargained for.