9 Movies Like Mr and Mrs. Smith [Recommendations]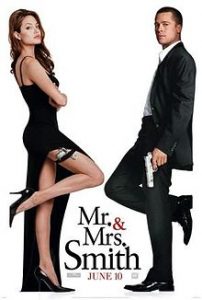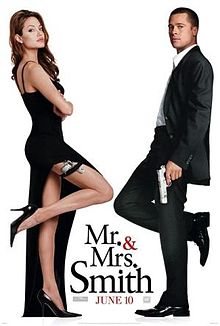 These are my favorite picks for movies like Mr. & Mrs. Smith. Keep in mind that the list is in no particular order. Enjoy the recommendations.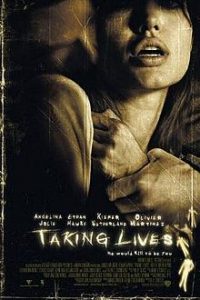 An insidious serial killer is impersonating his victims' identities as he travels across Canada. A recent spate of murders in Montreal has brought FBI Agent Illeana Scott (Angelina Jolie) north to investigate. Scott's unusual methods quickly earn the suspicion of the local police but bring her close to art dealer James Costa (Ethan Hawke), who says he was an eyewitness to the latest murder. Sparks develop between the two as Costa's role becomes crucial in their effort to apprehend the killer.
During an impromptu trip to Europe to mend a broken heart, math teacher Frank Tupelo (Johnny Depp) finds himself in an extraordinary situation when an alluring stranger, Elise (Angelina Jolie), places herself in his path. Their seemingly innocent flirtation turns into a dangerous game of cat and mouse while various people, who all think that Frank is Elise's thieving paramour, Alexander Pearce, try to capture the pair.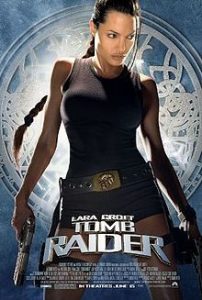 This live action feature is inspired by the most successful interactive video-game character in history — Lara Croft. Beautiful and brainy, Lara (Angelina Jolie) is the heroine of Eidos Interactive's phenomenally successful "Tomb Raider" game series. It is one woman's fearless quest criss-crossing the globe, in an amazing attempt to save the world.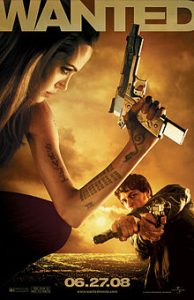 Wesley Gibson (James McAvoy) is an office worker whose life is going nowhere. After his estranged father is murdered, he meets Fox (Angelina Jolie), who recruits him into the Fraternity, a secret society of assassins which takes its orders from Fate itself. Fox and Sloan (Morgan Freeman), the Fraternity's leader, teach Wesley to tap into dormant powers. Though he enjoys his newfound abilities, he begins to suspect that there is more to the Fraternity than meets the eye.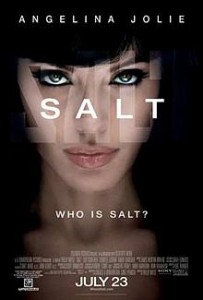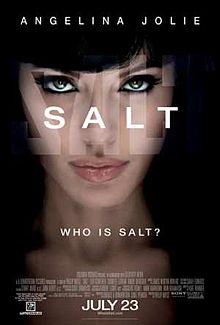 When Evelyn Salt (Angelina Jolie) became a CIA officer, she swore an oath to duty, honor and country. But, when a defector accuses her of being a Russian spy, Salt's oath is put to the test. Now a fugitive, Salt must use every skill gained from years of training and experience to evade capture, but the more she tries to prove her innocence, the more guilty she seems.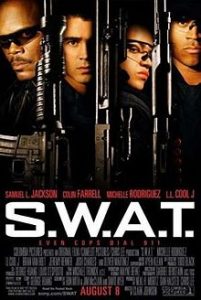 Hondo Harrelson (Samuel L. Jackson) recruits Jim Street (Colin Farrell) to join an elite unit of the Los Angeles Police Department. Together they seek out more members, including tough Deke Kay (LL Cool J) and single mom Chris Sanchez (Michelle Rodriguez). The team's first big assignment is to escort crime boss Alex Montel (Olivier Martinez) to prison. It seems routine, but when Montel offers a huge reward to anyone who can break him free, criminals of various stripes step up for the prize.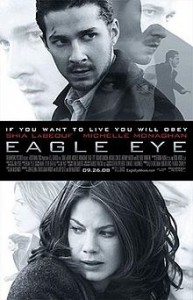 Jerry Shaw (Shia LaBeouf) and Rachel Holloman (Michelle Monaghan) are two strangers whose lives are suddenly thrown into turmoil by a mysterious woman they have never met. Threatening their lives and family, the unseen caller uses everyday technology to control their actions and push them into increasing danger. As events escalate, Jerry and Rachel become the country's most-wanted fugitives and must figure out what is happening to them.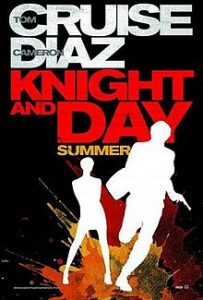 June Havens (Cameron Diaz) chats up her charming seatmate on a flight out of Kansas, but she doesn't realize that she will soon land in the middle of an international adventure. The fellow passenger, Roy Miller (Tom Cruise), is a covert operative who claims he has been set up to take a fall. Now his reluctant partner, June must dodge bullets in Boston, leap rooftops in Austria and evade bulls in Spain, while she and Roy learn that trust is the most important survival skill.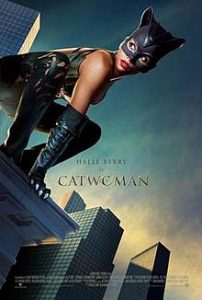 "Catwoman" is the story of shy, sensitive artist Patience Philips (Halle Berry), a woman who can't seem to stop apologizing for her own existence. She works as a graphic designer for Hedare Beauty, a mammoth cosmetics company on the verge of releasing a revolutionary anti-aging product. When Patience inadvertently happens upon a dark secret her employer is hiding, she finds herself in the middle of a corporate conspiracy. What happens next changes Patience forever.
References: Wikipedia, TasteKid