10 Movies Like The Perfect Storm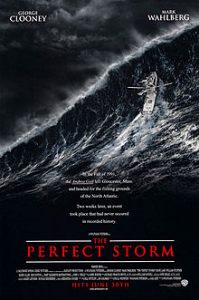 This is a list of movie recommendations of movies similar to The Perfect Storm. Bear in mind that this list is in no particular order.
When a German U-571 submarine with a sophisticated encryption machine onboard is sunk during a World War II battle at sea, the Allies send an American Navy force led by Lieutenant Andrew Tyler (Matthew McConaughey) to retrieve it for study. Boarding the German ship, the Americans' cover as a rescue force is quickly blown. Forced to take the crew hostage, the Americans lay their explosives and prepare to destroy the German vessel before the Nazis can send naval backup.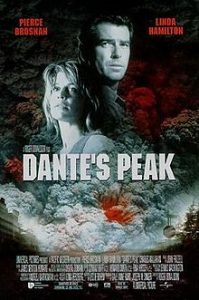 Volcanologist Harry Dalton (Pierce Brosnan) and Mayor Rachel Wando (Linda Hamilton), finally convince the unbelieving populace that the big one is about to hit and that they need to evacuate immediately, only to discover her two children have gone up the mountain to get their grandmother. With Earth's clock racing against them, they must rescue the kids and grandma before the volcano explodes in a fury of flame and ash a million times more powerful than an atomic bomb.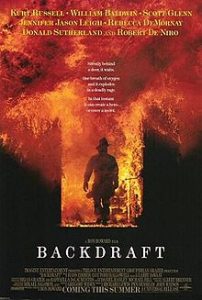 Chicago firefighting brothers Stephen (Kurt Russell) and Brian (William Baldwin) have been rivals since childhood. Brian, struggling to prove himself, transfers to the arson unit. There he aids Don (Robert De Niro) in his investigation into a spate of fires involving oxygen-induced infernos called backdrafts. But when a conspiracy implicating a crooked politician and an arsonist leads Brian back to Stephen, he is forced to overcome his brotherly competitiveness in order to crack the case.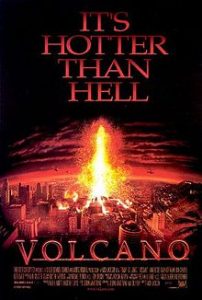 When a massive earthquake rocks the city of Los Angeles, Emergency Management department head Mike Roark (Tommy Lee Jones) returns from his vacation to help with the city's response. After geologist Dr. Amy Barnes (Anne Heche) warns that a volcano may be forming in sewer tunnels, another severe earthquake unleashes the lava flowing underfoot, threatening to destroy the whole city. As the fiery molten rock runs through the streets, Roark and Barnes must figure out how to divert it.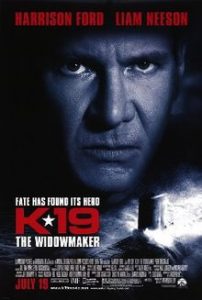 Follows Captain Alexi Vostrikov (Harrison Ford) who, at the height of the Cold War, is ordered to take over command of the nuclear missile submarine K-19, pride of the Soviet Navy. His assignment: Prepare the K-19 for sea and take her out on patrol — no matter what the cost. But problems with the K-19 arise that may lead to a core meltdown and explosion that will certainly kill all aboard, and possibly trigger a nuclear war. Vostrikov must choose between his orders and the lives of his men.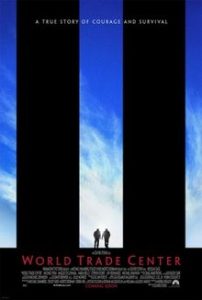 Two Port Authority officers, Sgt. John McLoughlin (Nicolas Cage) and Officer Will Jimeno (Michael Peña), become trapped in the rubble of the World Trade Center after going in to help people escape from the buildings during the terrorist attacks of Sept. 11, 2001.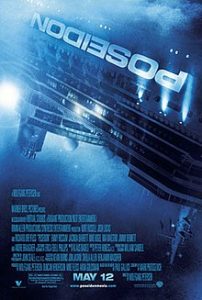 After a huge tidal wave capsizes a luxury liner in the North Atlantic, individual survivors (Josh Lucas, Kurt Russell, Jacinda Barrett) band together and traverse a hazardous upside-down maze that they hope will take them to safety. As the wrecked vessel fills with water, the survivors must call on hidden strengths and skills to face the fight of their lives.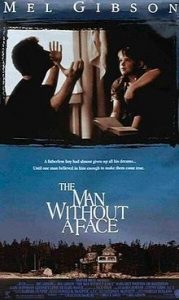 Young Chuck Norstadt (Nick Stahl) wants nothing more than to join a prestigious military academy like his late father, but he is wary of the school's lofty academic standards. With only a single summer in which to study for the entrance exam, Chuck finds an unlikely tutor in the form of Justin McLeod (Mel Gibson), a disfigured recluse who was once a teacher. McLeod agrees to teach Chuck, and the two form a deep friendship — until Chuck learns of the secret behind McLeod's terrible scars.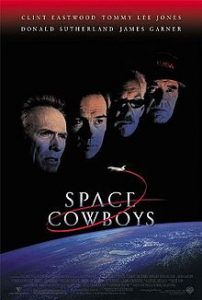 Clint Eastwood, Tommy Lee Jones, Donald Sutherland and James Garner star as a group of pilots whose time has come to serve their country and fulfill their dream of going to space. In 1958, the members of Team Daedalus, a group of top Air Force test pilots, were ready to serve their country as the first Americans in space. When NASA replaced the Air Force for outer atmospheric testing, they were pushed aside for a chimpanzee. The team retired, but the dream of going into space never died.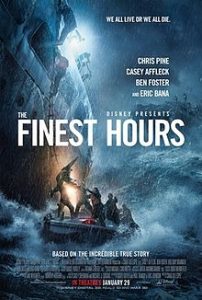 On Feb. 18, 1952, a massive storm splits the SS Pendleton in two, trapping more than 30 sailors inside the tanker's sinking stern. Engineer Ray Sybert bravely takes charge to organize a strategy for his fellow survivors. As word of the disaster reaches the Coast Guard in Chatham, Mass., Chief Warrant Officer Daniel Cluff orders a daring rescue mission. Despite the ferocious weather, coxswain Bernie Webber takes three men on a lifeboat to try and save the crew against seemingly impossible odds.
References: Tastedive