8 Movies Like Pride and Prejudice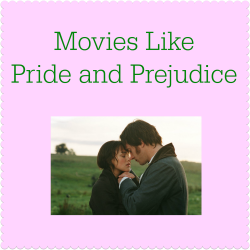 I have hand picked some really good similar movies to Pride & Prejudice for you to choose your next movie to watch. Romance and drama are plenty in them. Enjoy!
Sense and Sensibility(1995)
When Elinor Dashwood's (Emma Thompson) father dies, her family's finances are crippled. After the Dashwoods move to a cottage in Devonshire, Elinor's sister Marianne (Kate Winslet) is torn between the handsome John Willoughby (Greg Wise) and the older Colonel Brandon (Alan Rickman). Meanwhile, Elinor's romantic hopes with Edward Ferrars (Hugh Grant) are hindered due to his prior engagement. Both Elinor and Marianne strive for love while the circumstances in their lives constantly change.
As an orphaned child, Jane Eyre (Mia Wasikowska) is first cruelly abused by her aunt, then cast out and sent to a charity school. Though she meets with further abuse, she receives an education, and eventually takes a job as a governess at the estate of Edward Rochester (Michael Fassbender). Jane and Rochester begin to bond, but his dark moods trouble her. When Jane uncovers the terrible secret Rochester has been hiding, she flees and finds temporary refuge at the home of St. John Rivers.
Fanny (Frances O'Connor), born into a poor family, is sent away to live with wealthy uncle Sir Thomas (Harold Pinter), his wife (Lindsay Duncan) and their four children, where she'll be brought up for a proper introduction to society. She is treated unfavorably by her relatives, except for her cousin Edmund (Jonny Lee Miller), whom she grows fond of. However, Fanny's life is thrown into disarray with the arrival of worldly Mary Crawford (Embeth Davidtz) and her brother Henry (Alessandro Nivola).
In this 1994 adaptation of Louisa May Alcott's classic, the March sisters confront growing pains, financial shortages, family tragedies and romantic rivalries in mid-19th-century Massachusetts. Jo (Winona Ryder) struggles for independence and sometimes clashes with her beloved mother and her sisters Meg, Amy and Beth. She also contends with their cranky Aunt March, their impulsive neighbor Laurie (Christian Bale) and kindly linguistics professor Friedrich Bhaer (Gabriel Byrne).
Beatrix Potter (Renée Zellweger) overcomes many obstacles in her quest to become a writer, including a domineering mother and the chauvinism prevalent in Victorian England. She falls in love with her publisher,Norman Warne (Ewan McGregor), and his marriage proposal and a subsequent tragedy change her life forever.
When Catherine Morland is given the opportunity to stay with the childless Allen family in Bath, she is hoping for an adventure of the type she has been reading in novels. Soon introduced to society, she meets Isabella Thorpe and her brother John, a good friend of her own brother, James. She also meets Henry Tilney, a handsome young man from a good family and his sister, Eleanor. Invited to visit the Tilney estate, Northanger Abbey, she has thoughts of romance but soon learns that status, class and money are all equally important when it comes to matters of the heart. [Source: IMBD]
Though Jane Austen's (Anne Hathaway) financially strapped parents (James Cromwell, Julie Walters) expect her to marry the nephew of wealthy Lady Gresham (Maggie Smith), the young woman knows that such a union will destroy her creativity and sense of self-worth. Instead, she becomes involved with Tom Lefroy (James McAvoy), a charming but penniless apprentice lawyer who gives her the knowledge of the heart she needs for her future career as a novelist.
Though adored by the people, the Duchess of Devonshire (Keira Knightley) is not content to sit as a pretty figurehead. Determined to be a major player in affairs of state, she rises to the forefront of the WhigParty and helps usher in reform in late-1700s England. The one thing it seems she cannot do is win the heart of her husband (Ralph Fiennes).
These are great movies to watch. Pick one and roll with it!
References: Wikipedia